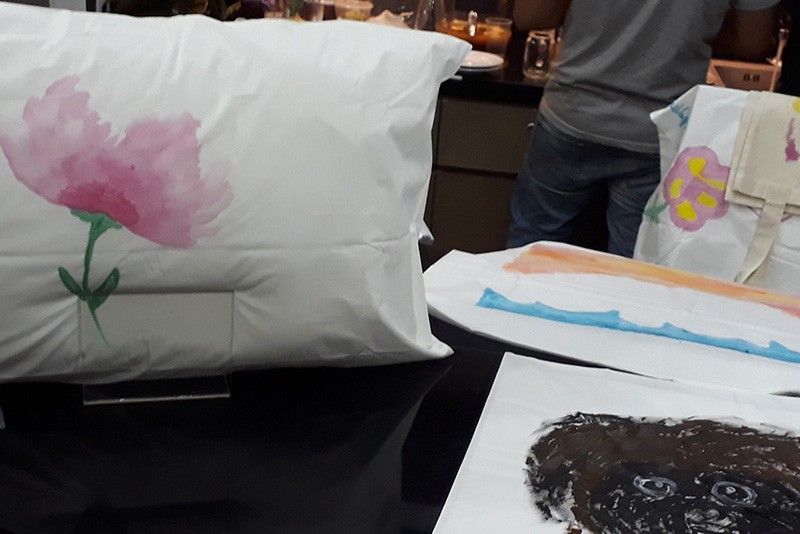 Bright idea: Turn boring white pillows into canvases for your own hand-painted works of art!
Philstar.com/Deni Rose M. Afinidad-Bernardo
Pillow talk: How to choose the right pillows for your home
MANILA, Philippines — Having nightmares? Can't sleep? Does your head or body ache after getting out of bed?
Maybe, it is time to change your pillow, said Hong Kong-based pillow expert Quentin Chan.
Chan has been working with doctors, ergonomists and physical therapists for years in developing pillows, including the Sleepcare line found in the bed and bath section of home supplies store Gourdo's.
In a recent interview with Philstar.com, she advised changing pillows every two to three years and donate the old ones to charity or recycle them into stuffed toys, instead of burning them.
Here are her recommendations.
Why one should use pillows
For good spine alignment and posture, which are essential to one's well-being and self-confidence.
To maintain the spine's 'S' shape, which is important to avoid straining the neck and back.
For a steady head position while sleeping.
To minimize sweating while on slumber.
Why change one's pillow
Old and deformed pillows can strain one's cervical bones and cause neck problems.
Pillows that do not provide proper support can stress your neck and back.
Pillows that are too high or too low are not comfortable and cannot give you a proper sleep, which could lead to psychological and health problems.
Types of pillows and their uses
Memory pillow – made of memory foam, which gives one a steady head position and less sweating while sleeping. It also helps prevent sleep apnea and snoring. There are also gel types to regulate body temperature and reduce heat, especially during summer.
Duffel, hotdog, or sausage pillows – use the small ones for neck support; the big ones for back support for side sleepers and pregnant women.
Aromatherapy pillow – has anti-microbial and hypoallergenic protection and infused with essential oils such as jasmine and lavender.
Hotel pillow – designed to ease pressure points and are made of polyester microfiber fillings and a specific thread count for five-to-six-star hotels.
According to Chan, while people spend two-thirds of their lives working and socializing and only a third of their lives sleeping, this one-third affects the other two-thirds.
Thus, it is a must to pay attention to details, even on something as simple as a pillow, which can affect one's quality of sleep, and ultimately, one's quality of life.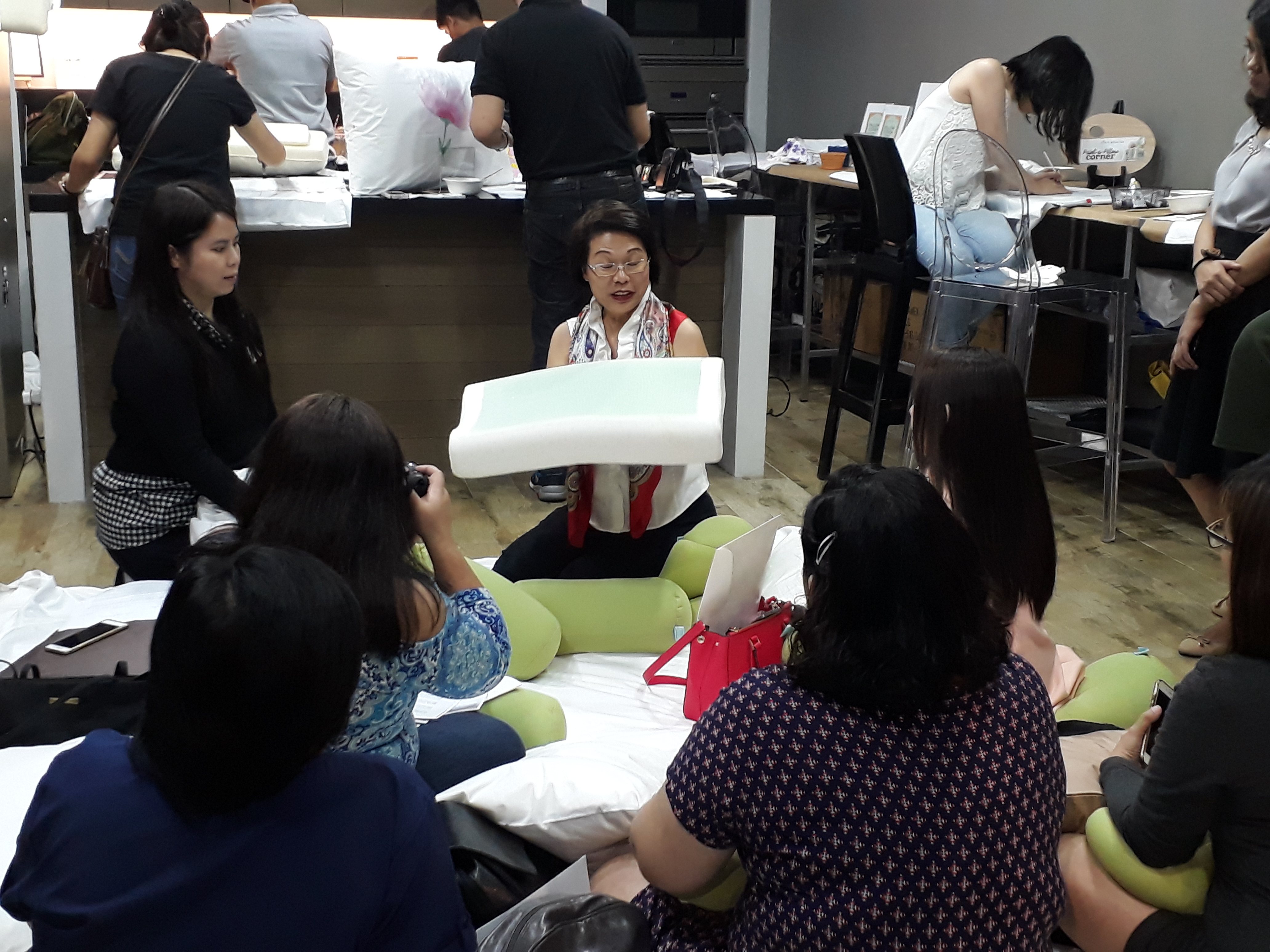 Pillow expert Quentin Chan (center) showing the different kinds of pillows and their uses. Behind her are artists customizing pillow covers. Philstar.com/Deni Rose M. Afinidad-Bernardo