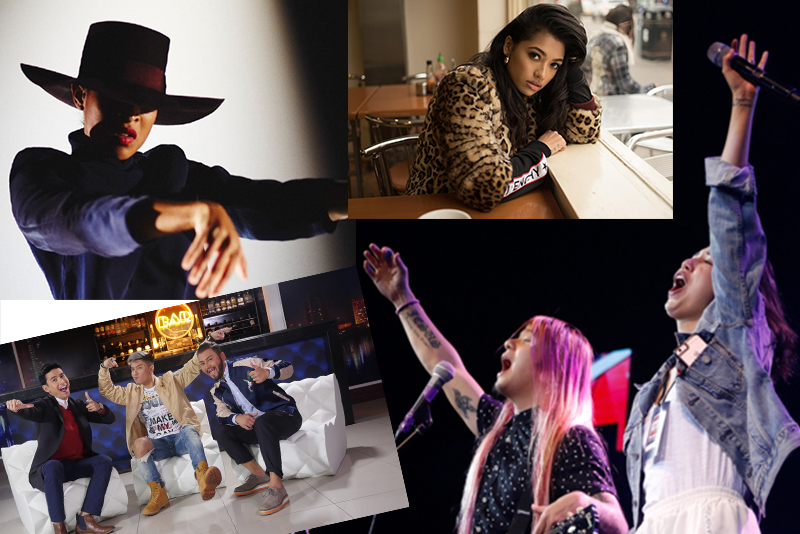 Here are seven artists that grew as symbols of promoting artistic spirit and identity.
Independents' Day: 8 indie artists that uplift the spirit
(philstar.com) - June 13, 2017 - 4:12am
MANILA, Philippines — While flags were raised on Independence Day, meanings behind the symbols of the Philippine flag become one of the centerpieces in this celebration – eight rays of the sun, three stars, white triangle, and the colors blue, red, and white.
Filipinos commemorate the Philippines' freedom and national identity on June 12. But also on this day, the anniversary of the national flag is celebrated.
Akin to flag symbols, here are eight artists that grew as symbols of promoting artistic spirit and identity.
1. The Swaggers
A group of all-female French dancers gave a unique definition and usage of the word 'swag' in their vocabulary. These performers want to show that women, too, have a spot to groove with the beats of hip-hop on the dance floor.
Back in 2009, Marion Motin, a French dancer and choreographer, founded The Swaggers and soon blossomed into a group of six performers, including Laura Defretin, LydIe Alberto, Carmel Loanga, Julie Moreau, Diana Ukbulut, and Oumoo Sy.
In 2010, they were vice-champions of Hip-hop International in Paris and won the Dance-Delight Contestin their homeland. Two years later in Lille, they became champions during the Hip-hop Games Contest.
They proved gender is not a hindrance in showcasing their talents and skills. The Swaggers wore costumes on Tuesday portraying the prowess of women during the hip-hop show "In The Middle" on June 6 at the Samsung Hall inside SM Aura Premier, Taguig City, which aimed to raise funds for France-Philippines United Action Foundation's housing project.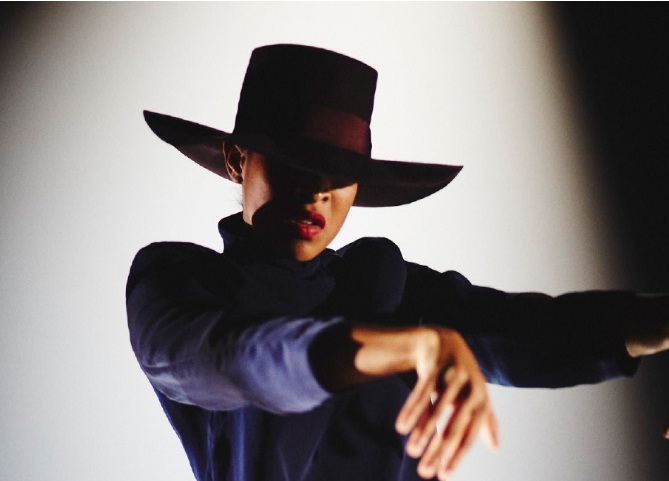 A member of The Swaggers
2. François Chaplin
Trained under the guardianship of Bulgarian pianist Wentsislav Yankoff and French pianist Jean-Claude Pennetier, French pianist François Chaplin was able to play the piano live as a soloist in respected concert halls such as those in Paris, London, and Mexico, and performed with celebrated orchestras, including Japan Philharmonic and the Saint Petersbourg Philharmonic.
Chaplin taught French music lessons in master classes at the University of Montreal and Conservatory of Saint Petersburg. He is also a piano instructor at Versailles National Music Conservatory.
In commemoration of the diplomatic relations established between France and the Philippines marked by the Treaty of Amity, Chaplin will be performing French classical music with the Philippine Philharmonic Orchestra on June 22 at the Cultural Center of the Philippines (CCP).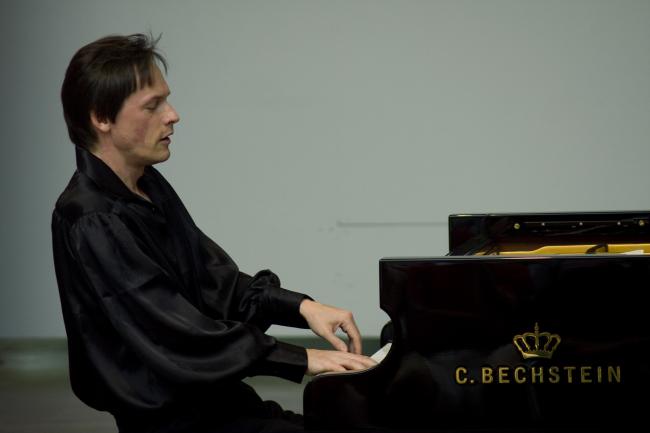 Chaplin
3. Stefano de Medici and Christian Bautista
After more than a decade in show business, Christian Bautista received local and international recognitions from his songs and performances. With a firm dedication to his work, the multi-talented singer also ventured on modeling, acting, and hosting.
On the other hand, Stefano de Medici turned into the world of lifestyle and is currently a host for three travel and lifestyle shows which manifest Filipino innovation and tourism.
These two Filipino talents will be hosting "Soundtrip Season 4," which will air on E! Philippines every Monday at 10 p.m. It will display a variety of entertainment and jamming sessions with Filipino music artists.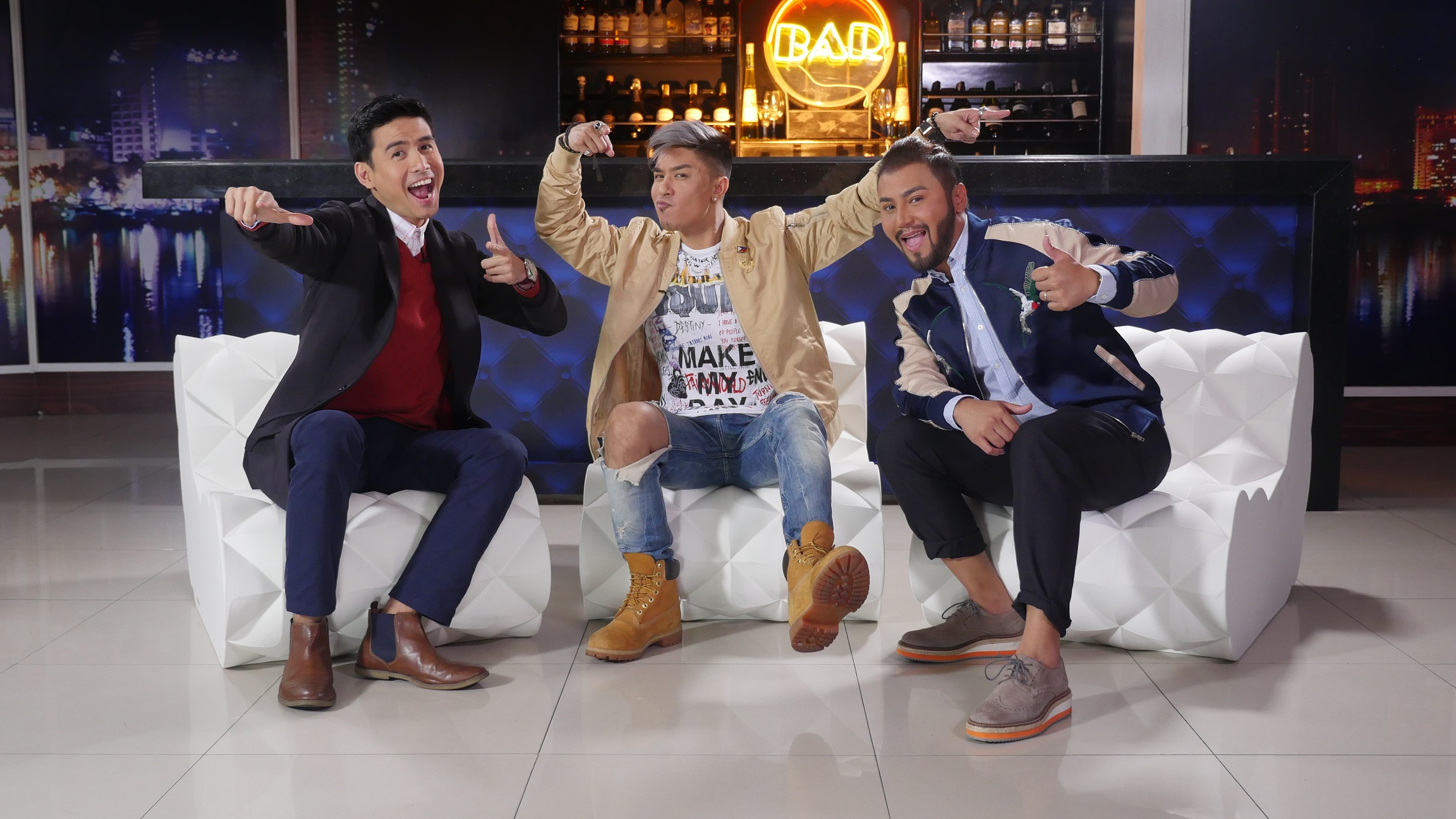 "Soundtrip Season 4" hosts
4. Vanessa White
This Filipino-British singer is now regarded as the next "new queen of R&B," according to Nylon magazine, and her music has been applauded going far across Europe and the United Kingdom.
White has grown in her life and music career. For the past years, the singer devoted her time and energy working inside the studio, coordinating with an array of skilled and illustrious musicians and producers.
The former member of British Girl Group "The Saturdays" continues to shine bycaptivating the support of the fashion industry and appearing in magazines like Vogue, GQ, Harper's Bazaar and ES.
White returns with her new track, "Running Wild," part of her second solo album, "Chapter Two." The dance choreography video of White's new track garnered 400,000 views on YouTube within five days.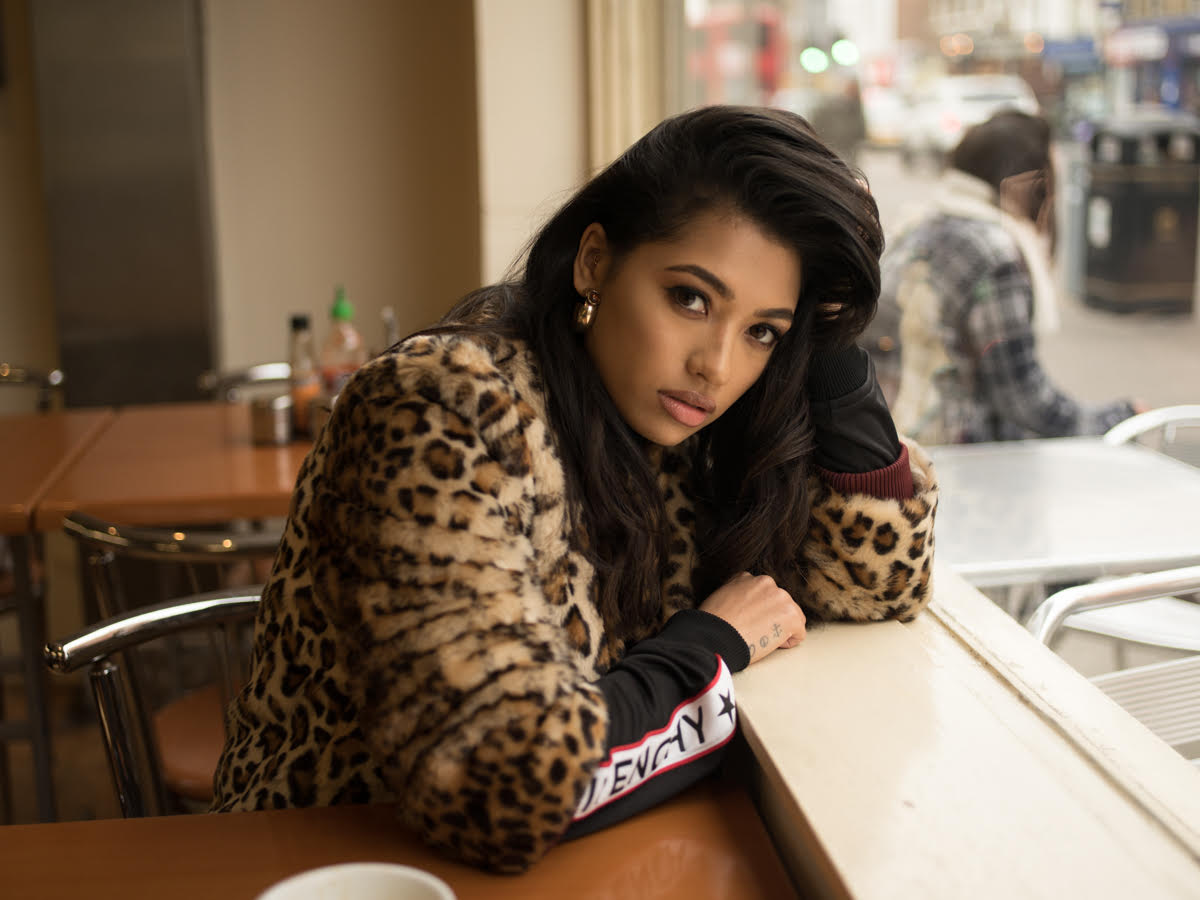 White
5. Kaycee & Rachel and Ranz Kyle
From breaking eggs open through their heads to trying out spicy ramen, sisters Kaycee and Rachel entertain a bunch of children who watch their YouTube channel called "Kaycee & Rachel In Wonderland."
Another YouTube personality is Ranz Kyle, who started uploading videos of skits, tutorials, dance covers and vlogs since 2008. His videos reached an overwhelming 167 million views and is now close to reaching 1.5 million followers. His most watched dance videos feature her adorable little sister Niana.
The two YouTube sensations received the Gold Play Button Award for acquiring 1 million subscribers in their respective YouTube channels. YouTube presented the awards during the Philippines' 3rd YouTube FanFest.
6. Poppert Bernadas
Poppert Bernadas is grateful for the blessings coming his way after the judges' chairs turn for his singing on "The Voice of the Philippines" (TVOP) Season 2 blind auditions. For him, there is always hope regardless of the trials that life offers every day.
Ryan Cayabyab's singer released his new original single, "Go With The Flow" with Ace Libre for the musical arrangement. Poppert's co-artists gave their support and respect for the song's message of positivity despite life's hardships.
Poppert's fellow thespians, recording artists, and other friends in the industry like OPM president, Ogie Alcasid, fellow Davaoeño, KZ Tandingan; Birit Queen, Klarisse de Guzman; comedienne, Ai-Ai delas Alas; Rak of Aegis castmates, Kakai Bautista, Aicelle Santos, and Pepe Herrera; Ryan Cayabyab, Matteo Guidicelliand even his TVOP coach, Sarah Geronimo, welcome the song's positivity and are flowing with praise in their respective online posts.
"I am so proud that my single turned out to be a perfect reminder that whatever circumstance or situation we have in our lives, it is very important to listen to our heart, roll with the punches and move on with this journey called life," Poppert said.
7. Dan Matutina
Google Philippines joins the country in celebrating its 119th Independence Day with a special one-day only doodle on the Google Philippines homepage designed by Filipino illustrator Dan Matutina. This year's Independence Day doodle combines the beauty of the Philippine flag and the country's unique island landscapes.
This is Google's eighth Independence Day doodle for the Philippines, and it features Filipinos gathered around the Philippine flag for a flag raising ceremony while sunrise can be seen over the water, symbolizing the Filipinos' optimism in the face of adversity. The Philippine flag was first raised on June 12, 1898 in Kawit, Cavite as a symbol of the country's independence from colonial rule. Now, flag raising ceremonies are held in all schools and government offices while singing the Philippine National Anthem.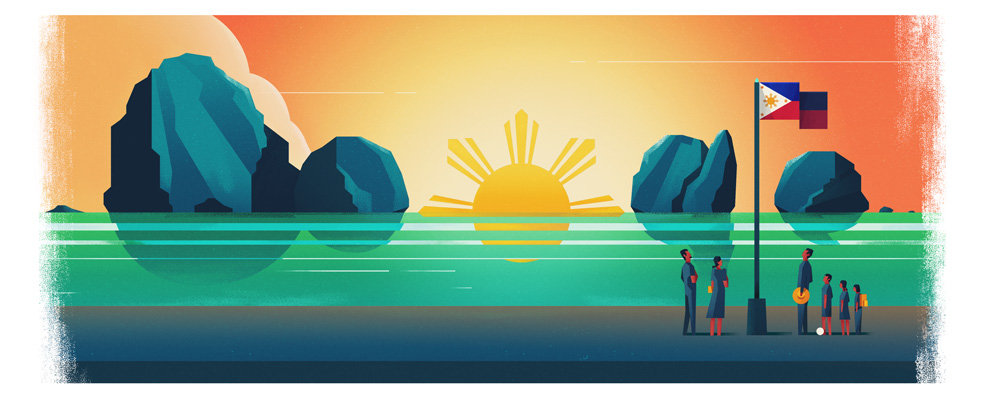 Independence Day doodle by Dan Matutina
8. Get Music Indie-Go artists
Independent young bands and talents such as Autotelic, Sud, Jensens & The Flips, Conscious & The Godness, Milesexperience, Somedaydream, Ninno, She's Only Sixteen and Reese Lansangan performed in Get Music Indie-Go concert held in Mall of Asia Arena on May 20.
In a press statement, the concert's organizer, MCA Music, explains that it believes in the advocacy to support the latest and the best independent artists and groups the Philippines has to offer for them to elevate their status in the music scene.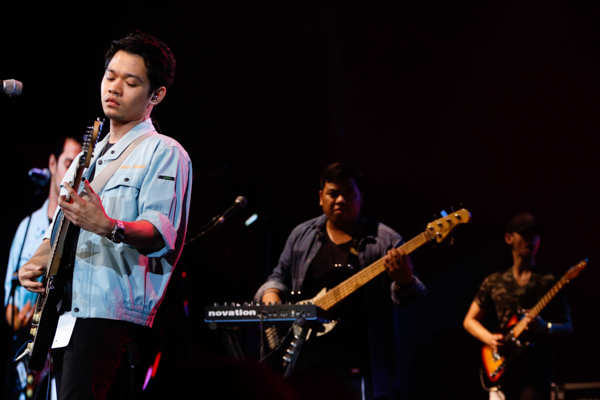 A scene from Get Music Indie-Go concert held in Mall of Asia Arena on May 20. Philstar.com/EC Toledo IV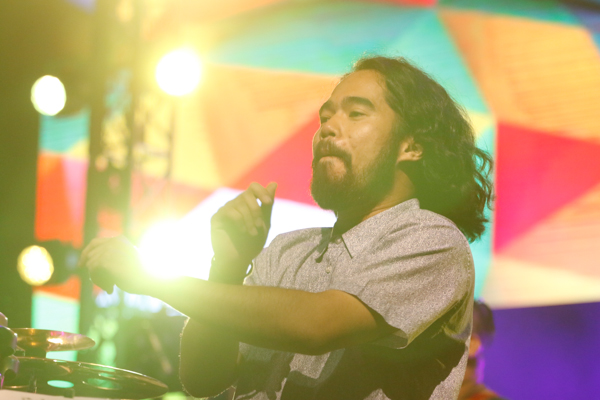 A scene from Get Music Indie-Go concert held in Mall of Asia Arena on May 20. Philstar.com/EC Toledo IV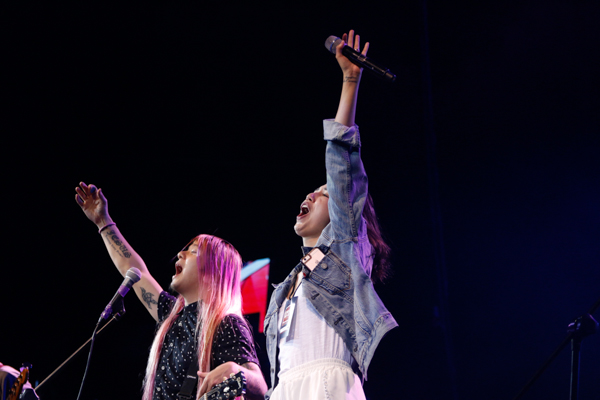 A scene from Get Music Indie-Go concert held in Mall of Asia Arena on May 20. Philstar.com/EC Toledo IV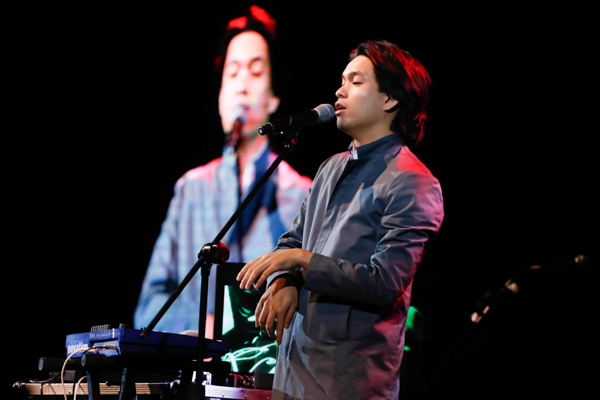 A scene from Get Music Indie-Go concert held in Mall of Asia Arena on May 20. Philstar.com/EC Toledo IV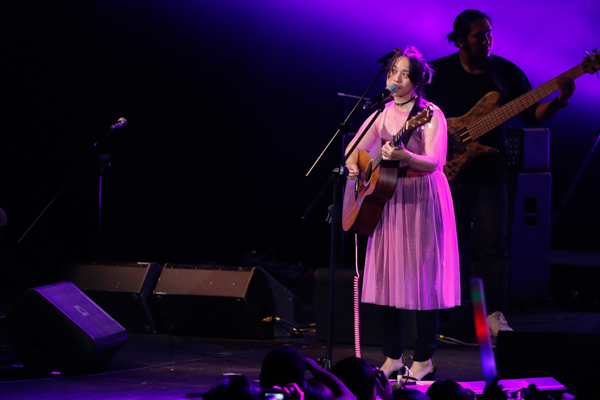 A scene from Get Music Indie-Go concert held in Mall of Asia Arena on May 20. Philstar.com/EC Toledo IV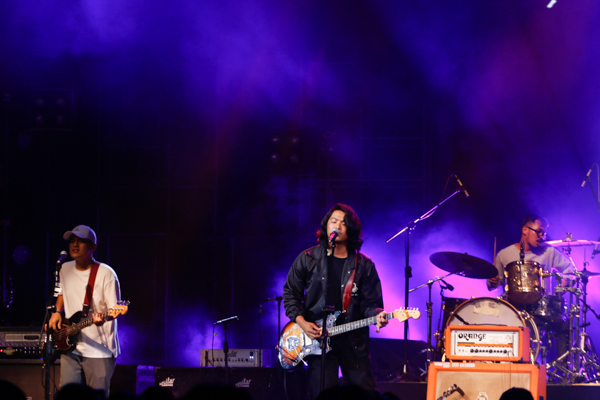 A scene from Get Music Indie-Go concert held in Mall of Asia Arena on May 20. Philstar.com/EC Toledo IV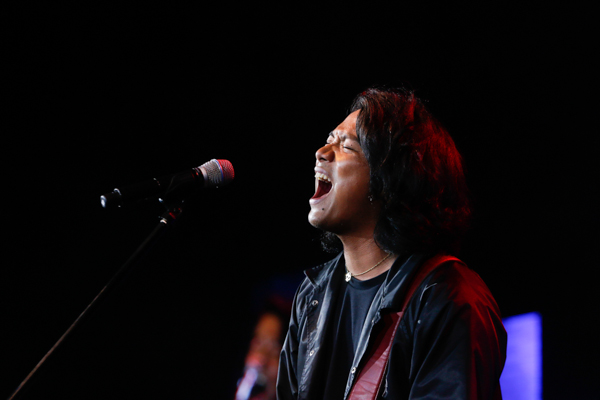 A scene from Get Music Indie-Go concert held in Mall of Asia Arena on May 20. Philstar.com/EC Toledo IV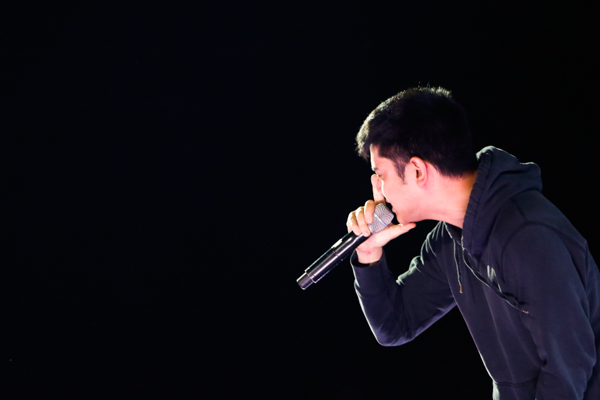 A scene from Get Music Indie-Go concert held in Mall of Asia Arena on May 20. Philstar.com/EC Toledo IV