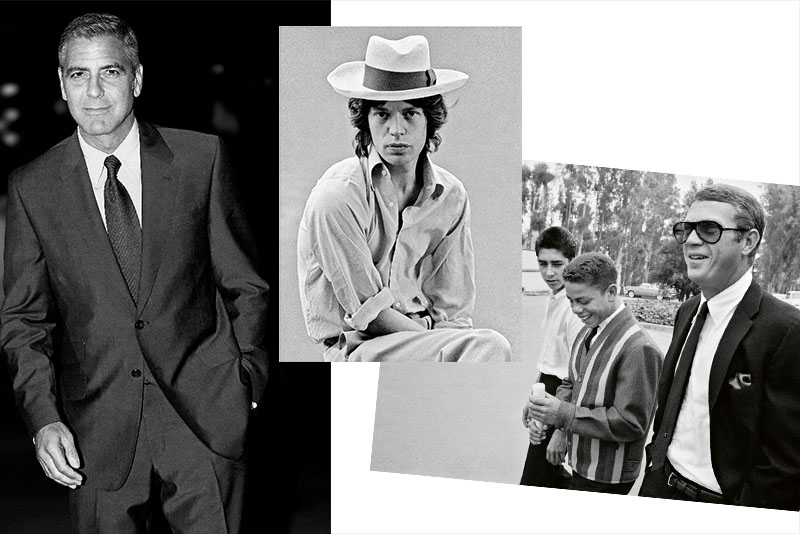 In celebration of Father's Day, here is a listing of celebrity fathers who exhibited their roles by leaving a mark in the fields that they are in.
Father figures: 9 successful celebrity dads
(philstar.com) - June 16, 2017 - 8:47am
MANILA, Philippines — They may frequently seem tough on the surface, but fathers absolutely have a soft spot for their loved ones.
We must not forget to show our love and gratitude to our fathers. In their efforts to protect and nurture every member of the family, they deserve all the appreciative words and actions in the world.
In celebration of Father's Day, here is a listing of celebrity fathers who exhibited their roles by leaving a mark in the fields that they are in.
Fashion icons Mick Jagger, Sean Connery, Steve McQueen, and George Clooney
These four artists have shown their lifestyles, sophistication in the world of fashion, and portrayal of appreciating beauty.
Connery, McQueen, and Clooney, along with other celebrities, will be featured in "Timeless Icons," an icon book produced by Italian fashion label, Tod's.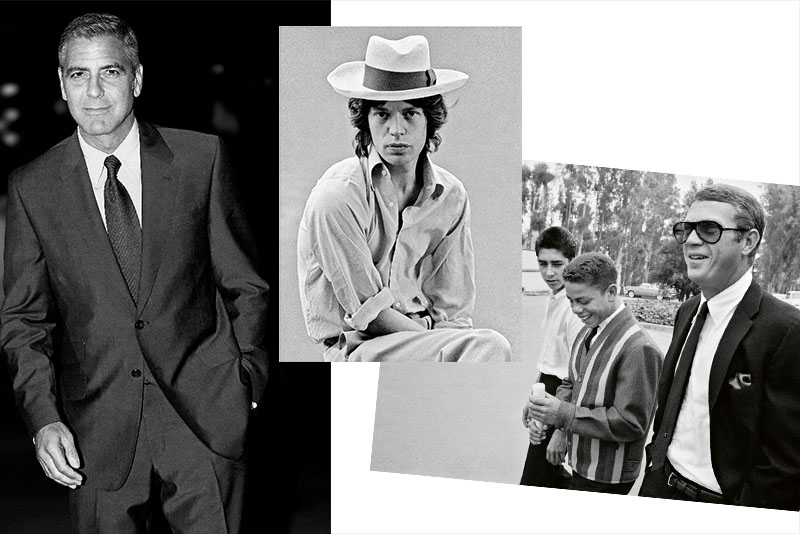 From left: George Clooney, Mick Jagger, Steve McQueen Tod's/Released
Actor Jeremy Renner
A celebrated group of professional athletes from Spain, Real Madrid C.F. is one of the most successful teams in soccer. On the other hand, rising actor Jeremy Renner attended the premiere of "Arrival" by Paramount Pictures, a film where he starred in.
Real Madrid C.F. partnered with Boss and flaunted navy blue suits for the 'Create Your Look' collection. Similarly, Renner wore a Boss outfit during the premiere.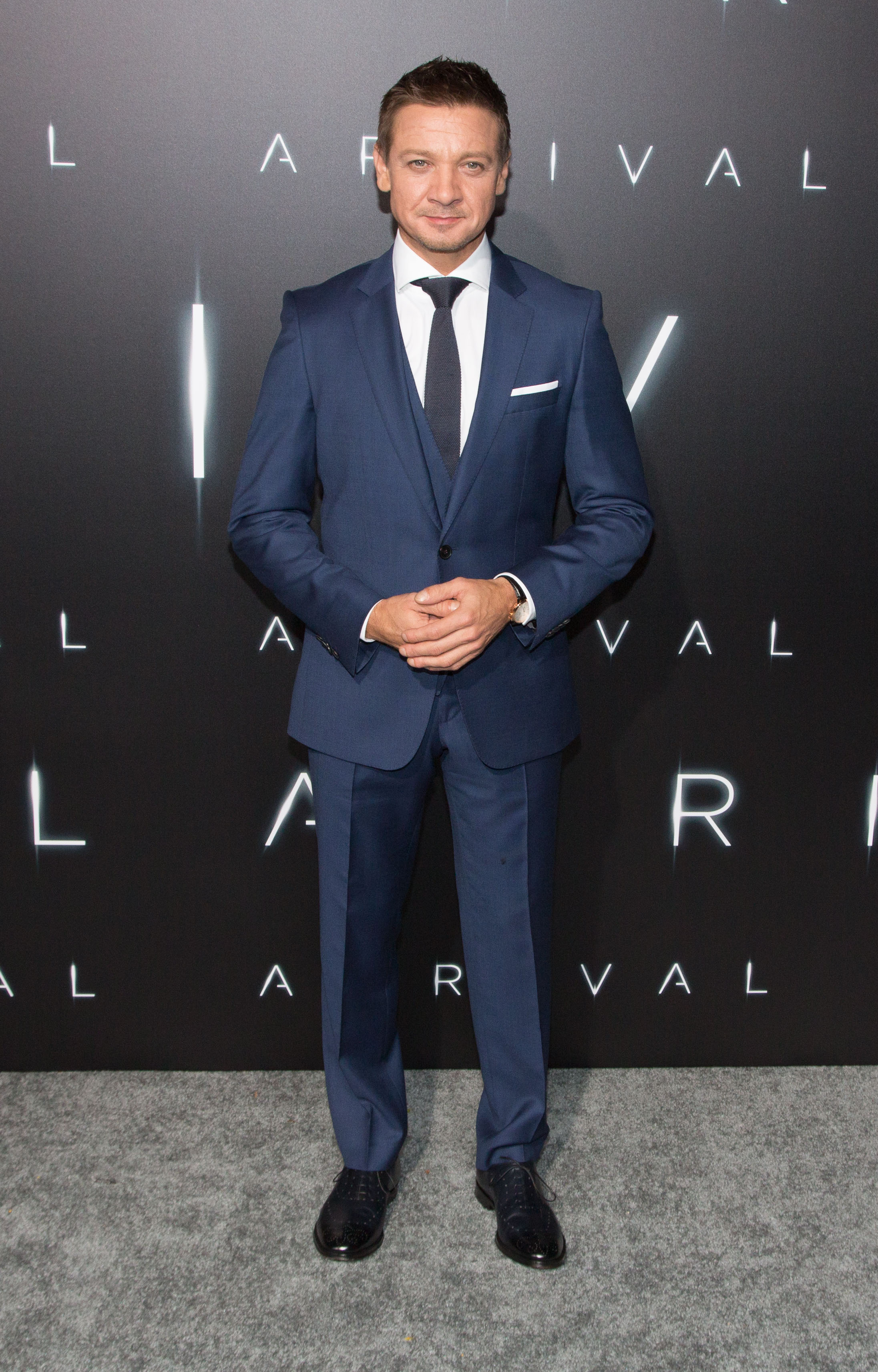 Renner Boss/Philstar.com
Actor and producer Brad Pitt
The legendary Brad Pitt is starring in "War Machine" with co-actors Emory Cohen, Topher Grace, Anthony Michael Hall, Will Poulter, Lakeith Stanfield, Meg Tilly, Tilda Swinton, and Sir Ben Kingsley. The film revolves around the bizarre story of General Glenn McMahon and a war machine continuously and endlessly "churning."
The movie was released worldwide on Netflix last May 26.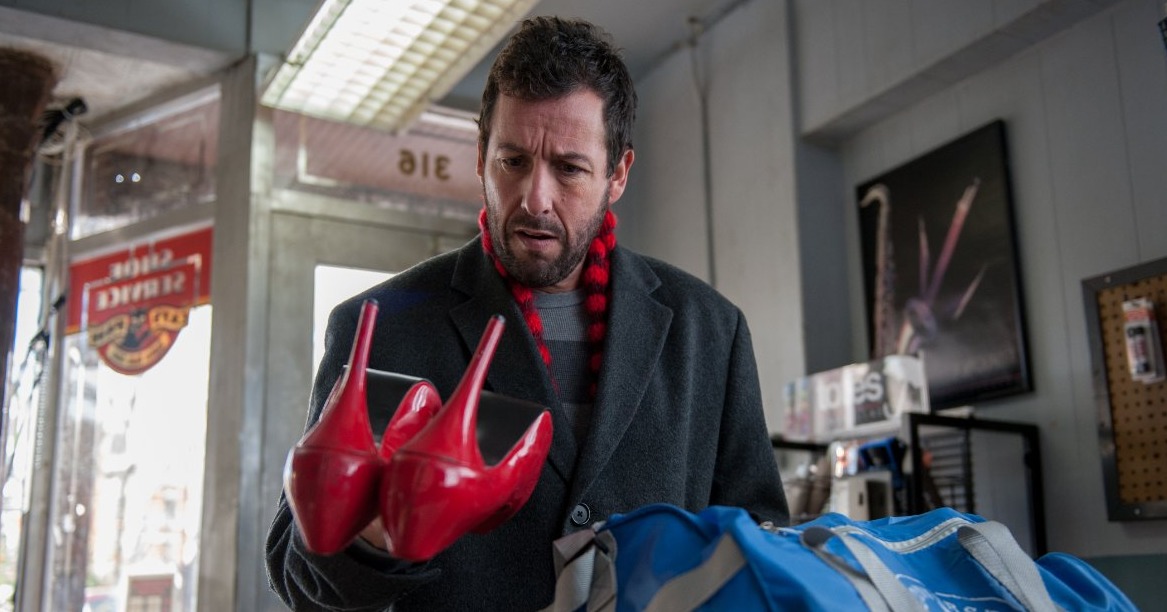 Sandler in "The Cobbler"
Actor-comedian Adam Sandler
Hollywood star Adam Sandler becomes a savior in "The Cobbler" as he plays the role of Max Simkin, a worker of a shoe repair shop located in New York.
The comedy-fantasy film portrays Sandler in an unexpected transformation upon stumbling on an old machine for his job. He began to see the world in a different light and he became capable of entering his customers' personal lives.
"The Cobbler" was dubbed in Filipino by Tag TV last June 10 at 8 pm. The film is also available for viewing on June 21 at 10 a.m. Tag TV is on Sky Cable Channel 77.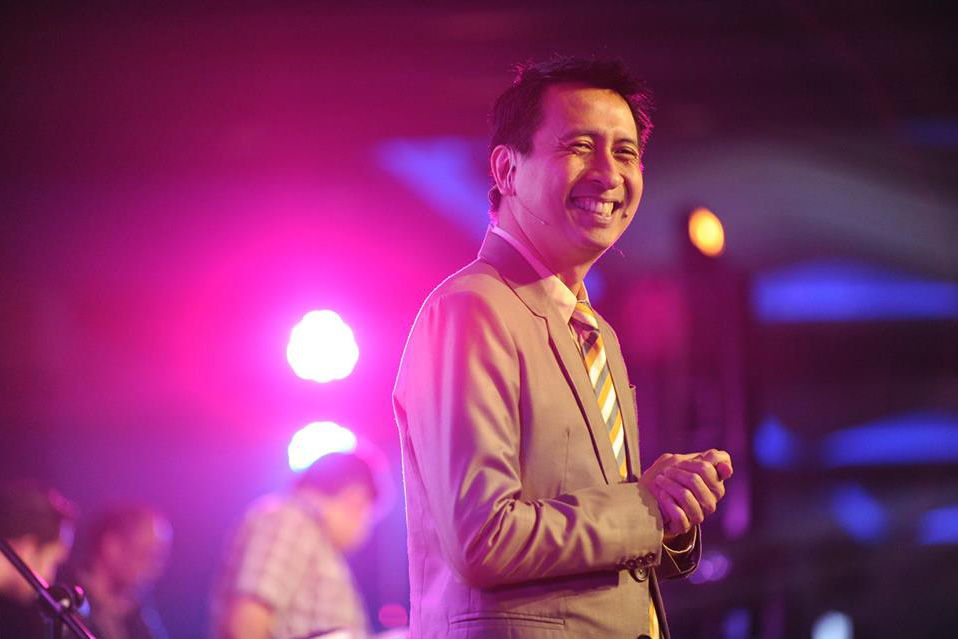 Sanchez Philstar.com/File
Preacher and entrepreneur Bo Sanchez
Do you want to prosper?
According to Sanchez, this Bible passage tells one how to do it: It's following the covenant.
"Because true prosperity isn't about money or mansions," Sanchez says. "True prosperity is living a life of profound love for every human being. This is the core message of the Bible. Do you love? Is love the reason why you wake up in the morning? Is love the reason why you talk and walk and sleep and eat and breathe and dance and sing? Is love the reason why go to work and earn your money and do your business, and invest in the Stock Market? Is love the core reason why you're alive today?"
According to him, if the answer is yes, "then you're the richest person in this universe."
As Joshua 1:8 says, "Study this Book of Instruction continually. Meditate on it day and night so you will be sure to obey everything written in it. Only then will you prosper and succeed in all you do."
Why will love make you richer?
Bo gives one simple example: "I'm an entrepreneur. And I love my customers. I pray for them! I constantly declare blessings for them. I pray for miracles and healing and provision flow into their lives—abundantly…If you're an entrepreneur, I strongly suggest that you pray for your customers. Because I genuinely love my customers, I serve them, I meet their needs, I become their friend, and I bless their lives!"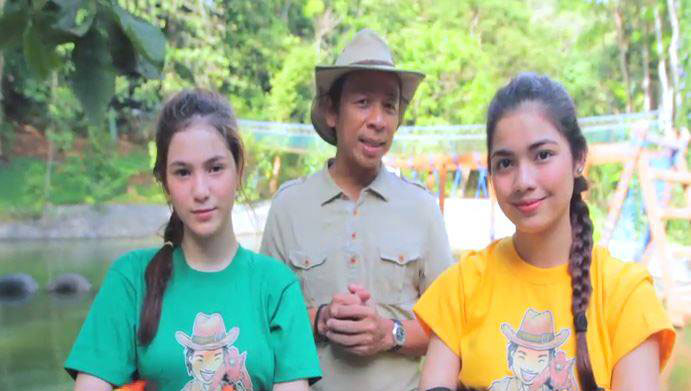 Atienza with Imperial and De Leon
TV host and triathlete Kim Atienza
Award-winning educational show "Matanglawin" continues its ninth anniversary celebration by taking viewers to another adventure, this time with Star Magic beauties Barbie Imperial and Jane De Leon. The duo accepted Kuya Kim Atienza's challenge to take on an obstacle course hidden in the mountains, and will get help from hardworking student partners in conquering the astronomy-themed attraction called Phillip's Sanctuary.
Meanwhile, another Star Magic artist, Riva Quenery, will bring viewers to the Philippines' first ever sunflower maze in Pangasinan that has recently gone viral because of its beauty.
"Matanglawin" airs every Sunday, 10 a.m., on ABS-CBN and ABS-CBN HD.
"Matanglawin" has been a fun source of information and amusement for Filipino children and the young-at-heart in the past nine years as they are able to explore nature and science, discover new tricks and trivia, and experience different cultures and traditions through the adventures of Kuya Kim.