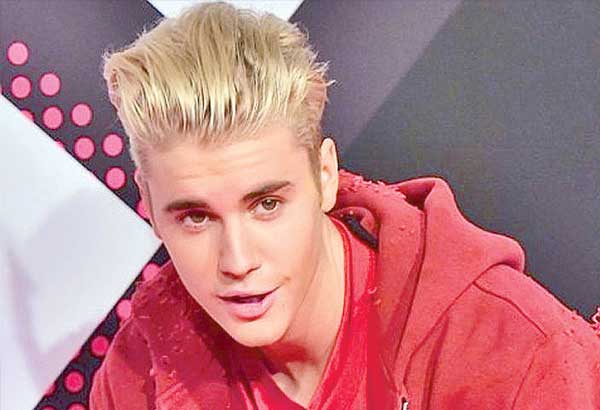 Bieber makes keeping track of his moves so much fun
Justin Bieber, marketing genius
I do not know if it is Justin Bieber himself running his show or if there is somebody he looks up to for advice regarding his career. But whoever he is and if it is Bieber himself, then he must be one huge marketing genius. Bieber has made many career and personal choices that could have sent him spiraling down to notoriety and then oblivion but this kid has managed to turn everything around to his advantage and emerged from all of his mistakes an even bigger star.
Bieber makes keeping track of his moves so much fun. Just look at what he has been doing. While he was recently at the top of the charts with two blockbuster collaborations, Despacito with Luis Fonsi and Daddy Yankee and I'm The One with DJ Khaled, Quavo, Chance The Rapper & Lil Wayne, he announced the cancellation of all the remaining dates of his Purpose tour. That included his Manila stop and sent his local fans into a period of mourning.
That did not stop the adulation. Despacito became an even bigger hit. It is now the longest staying single on top of the charts breaking the 14-week record set by the Bayside Boys Mix of the Macarena by Los Del Rios for foreign language recordings. All that Despacito needs now is one more week at No. 1 to tie the all-time 15-week high set by One Sweet Day by Mariah Carey and Boyz II Men in 1995.
Bieber could have just relaxed and enjoyed this stellar moment. But no. Instead he caught everybody flat-footed when he announced the release of a brand-new single. What is this guy doing? The song is a light dance tune titled Friends produced by Bloodpop who worked with Bieber in the Purpose album. Friends is simple, young, very engaging. It has all the makings of another big seller. It might keep Despacito from making its 15th week at No. 1 but Bieber has certainly made another killing.
So just when everybody was starting to think that Bieber could be thinking of retiring, here he is with a new single that will surely be a big hit and might just be the first taste out of a new album he has been working on all along. Clever guy. Purpose, which came out just when everybody thought his career was kaput, was outstanding. What did we get? Sorry, Love Yourself, Where Are You Now? Purpose and What Do You Mean? The album was one heady package of hit songs that everybody loved. We could be looking at another one soon. I tell you, the suspense till then is excruciating.
Meanwhile let us take a look at the Billboard charts this week. First the Top 20 in the Hot 100 singles list:
Despacito by Luis Fonsi & Daddy Yankee featuring Justin Bieber; Wild Thoughts, DJ Khaled feat. Rihanna & Bryson Tiller; Bodak Yellow (Money Moves) by Cardi B; Unforgettable by French Montana feat. Swae Lee; Believer by Imagine Dragons; Attention by Charlie Puth; There's Nothing Holding Me Back by Shawn Mendes; That's What I Like by Bruno Mars; Shape Of You by Ed Sheeran; Body Like A Brick Road by Sam Hunt.
I'm The One by DJ Khaled feat. Justin Bieber, Quavo, Chance The Rapper & Lil Wayne; Bank Account by 21 Savage; Strip That Down by Liam Payne feat. Quavo; Congratulations by Post Malone also feat. Quavo; Slow Hands by Niall Horan; Redbone by Childish Gambino; Humble by Kendrick Lamar; XO TOUR Llif3 by Lil Uzi Vert; Something Just Like This by The Chainsmokers & Coldplay; Feels by Calvin Harris feat. Pharrell Williams, Katy Perry and Big Sean.
The Top 20 albums are: Rainbow by Kesha; Damn by Kendrick Lamar; Grateful by DJ Khaled; American Teen by Khalid; Federal 3X by Moneybagg Yo; Divide by Ed Sheeran; Ctrl by SZA; Issa Album by 21 Savage; Evolve by Imagine Dragons; 24K Magic by Bruno Mars.
Stoney by Post Malone; Wins And Losses by Meek Mill; More Life by Drake; Moana, the motion picture soundtrack by Various Artists; 4:44 by Jay-Z; Pretty Girls Like Trap Music; Funk Wav Bounces Vol. 1 by Calvin Harris; Culture by Migos; Jungle Rules by French Montana; and Starboy by The Weeknd.