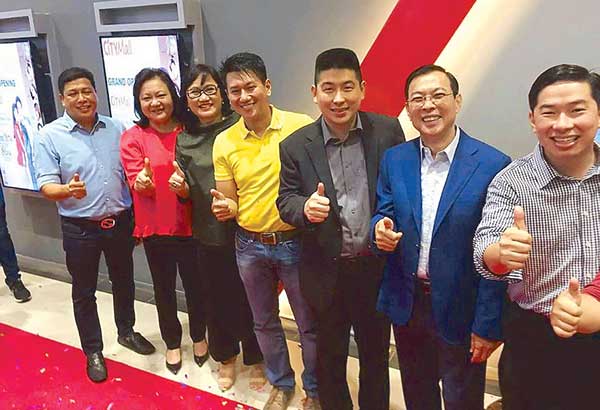 Star Cinema's Malou Santos and Olive Lamasan with Imus Mayor Emmanuel Maliksi during the inauguration of Citizen Mall cinemas last Friday. With them are the mall's business executives Edgar Sia, Tony Tan Aktiong and Ferdinand Sia.
Ramon Revilla country revisited
MANILA, Philippines — On a Friday, declared a national holiday, one motored to Imus, Cavite which was one's hangout in the late '70s.
In one such movie outing, one got to interview the town's icon, actor-director Ramon Revilla, after a shoot of one of those Nardong Putik franchises.
How many of those legends of Imus found their way in the actor's then active Imus Productions? The list is long and some of them include Tonyong Bayawak, Nardong Putik, Pepeng Agimat, Kapitan Pablo, among others.
In the late '70s, you could still see rice fields along the highway but on this visit, the view is overrun by newly-constructed overpasses, hardware stores, new subdivisions and yes, shopping malls.
In Anabu Imus CityMall, two cinemas were blessed last Friday with an inaugural film Love You To The Stars and Back, featuring Joshua Garcia and Julia Barretto.
The mall's feature which caught one's attention: It is "green-ergized" and equipped with solar panels and rain water collection system to help save Mother Earth.
Present in the cinema inauguration were Malou Santos (chief operating officer for Star Creatives Group) and director Olive Lamasan with Imus Mayor Emmanuel Maliksi in the company of mall executives Edgar Sia, Tony Tan Aktiong and Ferdinand Sia.
As one heard millennials scream the names of the new love team, one headed back to the city during a heavy rain and wondered if another Nardong Putik film will ever stage a comeback in local cinemas in this era of social media and millennials.