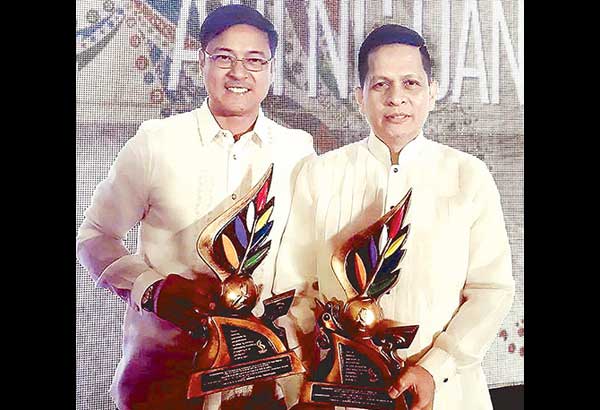 Ralston Jover's Bomba competes in Poland
MANILA, Philippines — Ralston Jover's Bomba (The Bomb) is among the 15 international films competing in the 33rd Warsaw Film Festival (WFF) in Poland, Oct. 13 to 22.
The film will have four screenings at Multikino Zlote Tarasy: Oct. 17 (4 p.m.), Oct. 18 (7 p.m.), Oct. 19 (1:30 p.m.) and Oct. 20 (6:30 p.m.).
Co-written by Jover and producer Dennis Evangelista, and screenplay also by Jover, Bomba stars Allen Dizon (left, with Jover in photo) as Pipo, a deaf mute who struggles with the urban grind of daily existence, and Angellie Nicholle Sanoy as Cyril, teenage lover of Pipo. Also in the cast are Allan Paule, Sue Prado, Kate Brios, Joel Sarucho, Felixia Dizon, Tabs Sumulong, Romeo Lindain, Lucas Allric Dizon, Apol Salonga and Andrew Bon Lentejeas. Other producers are Harlene Bautista and Ferdinand Lapuz.
Bomba is also in contention for the NETPAC Award, to be presented to the best Asian film by the Network for the Promotion of Asian Cinema, the Ecumenical Jury Award and the Audience Award.