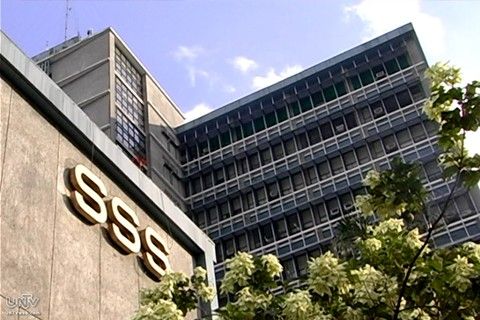 In a bid to raise more funding, SSS Chair Amado Valdez earlier laid out plans for the agency to invest into public-private partnership projects to have a consistent revenue stream.
File
SSS: No compromise on contribution increase for pension hike
MANILA, Philippines — There is no minimum increase in pension which the Social Security System (SSS) can absorb without a corresponding member contribution hike, the agency's president said.
"I don't think we have that option," SSS President and CEO Emmanuel Dooc told reporters on Wednesday.
"We have to compare the benefits paid versus the contributions received. Even on account of just giving P1,000 or P500 we stand to lose money," he said in a briefing.
Last October, SSS Chair Amado Valdez proposed a staggered increase of P500 over four years as the best option to push through with the hike, without a contribution hike.
However, that was before the economic managers opposed it without an offsetting measure, contained into two joint congressional resolutions now sitting on President Rodrigo Duterte's desk.
Duterte himself admitted last week he could not fulfill his campaign promise to the detriment of taxpayers who are bound to shoulder an additional P32 billion on the first year of the increase alone.
Dooc reiterated that a rise to 17 from 11 percent on monthly contributions is needed so that the fund will not get depleted 10 years earlier as a result of the pension hike.
"I think there is no question that we are all in favor of giving the increase, but of course, as a responsible body, the commission and also the SSS, we would only give the additional benefit, provided we can source the fund," he said.
In 2015, SSS net revenues went down 8.5 percent year-on-year, data showed. As of October last year, it stood at P30.51 billion.
Investments reached P470.19 billion, with an average return of investment slightly down to 7 percent from 7.04 percent same period in 2015.
Dooc said that without the member contribution increase, the fund would be forced to dip into its investment funds, meant to support the long-term needs of SSS.
For her part, Marissa Bugante, vice-president for public affairs and special events, the contribution increase has been on the table for a long time already.
"Even without the increase of pension, part of the SSS reform agenda is to gradually increase the contribution... There are structural defects that we need to fix," she said in the same briefing.
In fact, Dooc said the fund even plans to index both the contribution rate and the pension to inflation so that they both increase together with the rise in consumer prices.
"Hopefully, we can go that direction, but we have to work on the formula on how to arrive to that. That will be in the pipeline on proposed amendments (to our Charter)," he said.
This will come on top of a proposed lifting of maximum salary credit to P20,000 from P16,000 so that those with higher income will pay higher contributions.
In a bid to raise more funding, Valdez earlier laid out plans for the SSS to invest into public-private partnership projects, toll roads and even utilities to have a consistent revenue stream.
Dooc said these are "non-conventional investments" being studied.
"We may need some legislative amendments to help strengthen the SSS," he said.
"We also do not want that every time there is a clamor for a higher pension, our answer will be to add contributions. We have to prove we can also source funds," he added.