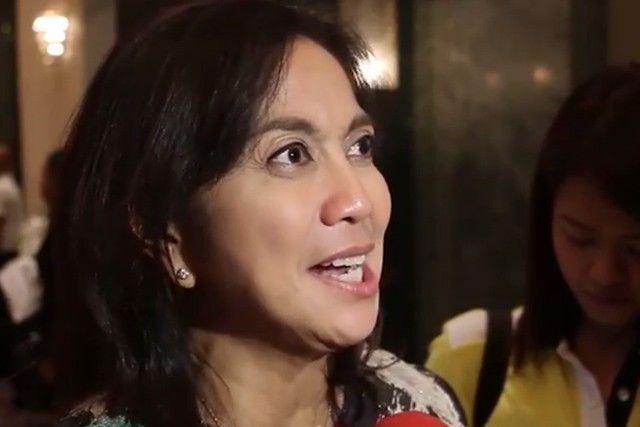 Ranhillo Aquino, dean of the San Beda Graduate School of Law, said that Vice President Leni Robredo's United Nations video was not an act of betrayal of public trust.
The STAR/File
No betrayal of public trust in Robredo message, law dean says
MANILA, Philippines — Vice President Leni Robredo did not betray public trust by sending a United Nations forum a video message in which she severely criticized the government's war on drugs, a law school dean said.
Ranhillo Aquino, dean of the San Beda Graduate School of Law, said in a Radio Veritas interview that Robredo's video message on the country's rising number of alleged human rights violations and of extrajudicial killings could not be considered an act betraying public trust, one of the grounds stated in the Constitution for the impeachment of the president or the vice president.
Aquino said he saw nothing wrong with what the vice president said in her message. A former lawyer of ousted dictator Ferdinand Marcos has used the speech to justify an impeachment complaint against Robredo.
On Monday, Marcos loyalists Oliver Lozano and Melchor Chavez asked House Speaker Pantaleon Alvarez to endorse their impeachment complaint, which heavily copied from a newspaper column by Rigoberto Tiglao. The two have run for public office under the Kilusang Bagong Lipunan, the dictator's party.
The complainants alleged that Robredo's message was an act of injustice prejudicial to the nation and to public welfare. This, they claimed was a culpable violation of the Constitution.
However, Aquino said that Robredo still enjoys freedom of speech and expression even as the second-highest official of the country. He added that everybody is entitled to their own opinion.
Robredo's video criticized the government for the prevalence of extralegal killings in the country as well as alleged violations of the rights of families and individuals in the course of the government's campaign to eradicate illegal narcotics.
Speaker Alvarez lambasted Robredo because of her message and said that he was studying the possibility of impeaching the vice president. Philippine Amusement and Gaming Corp. Andrea Domingo has also criticized Robredo for talking to the UN, saying the vice president "maligned my country, my Filipino people, my policemen."
Tourism Secretary Wanda Teo said Wednesday that Robredo's statement, as well as media reports on the drug-related killings, have made it difficult to market the Philippines to tourists.