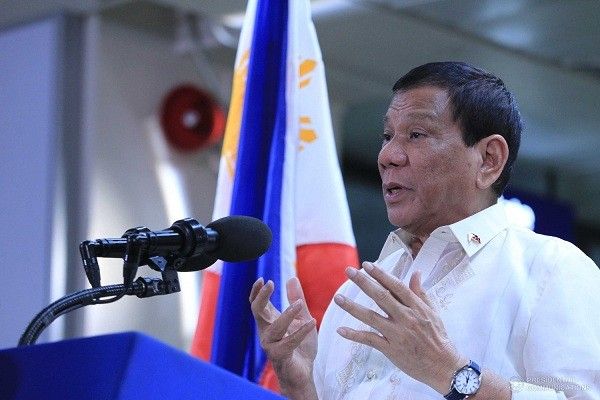 President Rodrigo Duterte's economic team announced Tuesday several big-ticket projects aimed to reduce poverty and to fill the Philippine infrastructure gap.
PCOO/Released
Duterte administration unveils plans for big-ticket infra projects
MANILA, Philippines — The Duterte administration will oversee a big push in infrastructure projects among which are a subway system in Metro Manila and a railway system in Mindanao, officials announced Tuesday.
President Rodrigo Duterte's economic managers presented the administration's socioeconomic agenda in a forum in Pasay City. They said the agenda aims to accelerate poverty reduction and transform the Philippines into a high- to middle-income country by 2022.
They said the economic policies of the government, which they dubbed as "Dutertenomics," have a 10-point socioeconomic agenda, which primarily aims to reduce poverty from 21.6 percent in 2015 to 13 to 15 percent by 2022. Officials added that the economic policies were supportive of the broader 10-point reform strategy of the president.
Aside from poverty reduction, another major plank of the socioeconomic program will be a a big infrastructure push, which Budget Secretary Benjamin Diokno said would usher a "golden age of infrastructure" in the Philippines.
Government data shows that the infrastructure spending of the Duterte administration in its first year would represent 5.4 percent of Philippine Gross Domestic Product (GDP), the highest level since the Marcos era, when infrastructure expenditure was at 3.2 percent of the GDP.
Big-ticket infrastructure projects such as roads, bridges, mass urban and subway systems are among key priorities meant to address severe traffic congestion in urban areas, inadequate mass transport facilities, air pollution and lack of healthy, green livable community spaces.
Here is a list of some of the big-ticket infrastructure projects Duterte wants to oversee during his tenure:
Mega Manila Subway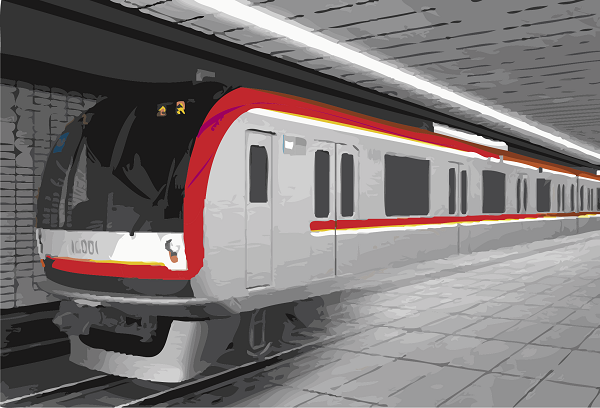 Description: This is aimed to be a 25-kilometer underground transportation system connecting major business districts and government centers. In its first year, it is expected to serve 370,000 passengers per day.
Estimated Budget: P227 billion
Implementing Agency: Department of Transportation (DoTr)
Estimated Start Date: March 1, 2015
Estimated Closure Date: 2024
Source of Funding: Official Development Assistance (ODA)
Mindanao Railway: Tagum-Davao City-Digos Segment
Description: This is a 105-kilometer segment of the larger 830-kilometer Mindanao Railway system. This railway network will connect major cities, seaports and economic zones. This segment of the railway network is expected to serve 100,000 passengers daily.
Estimated Budget: P31.5 billion
Implementing Agency: DoTr
Estimated Start Date: Oct. 28, 2015
Estimated Closure Date: 2021
Source of Funding: General Appropriations Act (GAA)
NLEX-SLEX Connector Road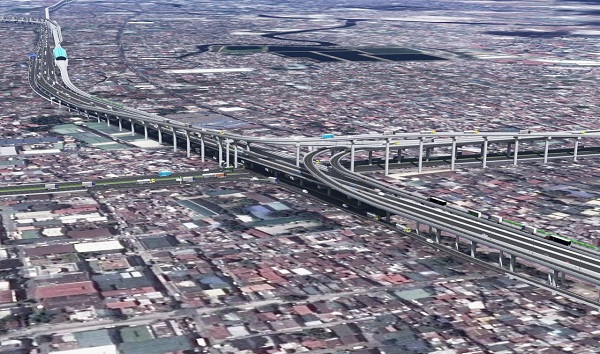 Description: This involves the construction, operation and maintenance of a eight-kilometer, four-lane elevated expressway over the Philippine National Railway (PNR). It runs from C3 Road in Caloocan through Manila crossing Espana towards PUP in Sta. Mesa connecting to Metro Manila Skyway Stage 3.
Estimated Budget: P23.30 billion
Implementing Agency: Department of Public Works and Highways (DPWH)
Estimated Start Date: Sept. 3, 2016
Estimated Closure Date: Sept. 30, 2020
Source of Funding: Public-Private Partnership (PPP)
Bonifacio Global City to Ortigas Road Link Project, Sta. Monica-Lawton Bridge and Viaduct (Phase I & II-A)
Description: This project involves the construction of a four-lane bridge across Pasig River and a four-lane viaduct structure traversing Lawton Avenue toward the entrance to Bonifacio Global City.
Estimated Budget: P4.01 billion
Implementing Agency: DPWH
Estimated Start Date: April 3, 2017
Estimated Closure Date: March 31, 2020
Source of Funding: GAA
Philippine National Railways North 1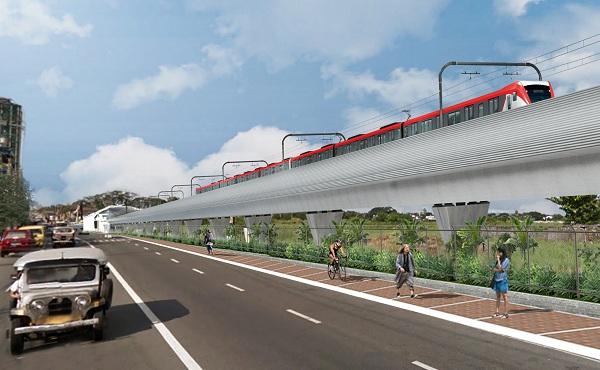 Description: This is a 38-kilometer railway line that will connect Malolos, Bulacan to Metro Manila. This will reduce travel time between these areas from over one and a half hours to 35 minutes once this line is fully operational. This is expected to serve over 300,000 passengers daily in its first year of operation.
Estimated Budget: P105.3 billion
Implementing Agency: DoTr
Estimated Start Date: June 16, 2014
Estimated Closure Date: Dec. 1, 2021
Source of Funding: ODA
PNR North 2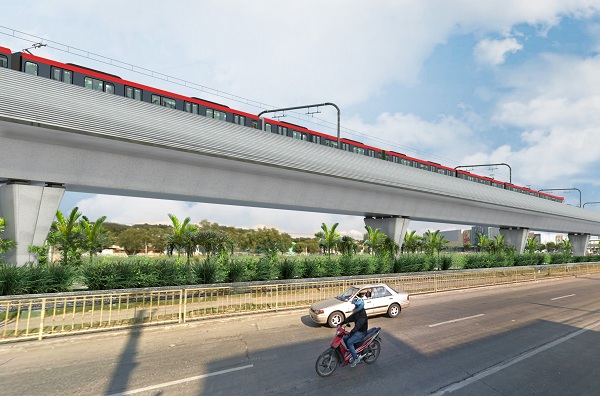 Description: This is a 69.5-kilometer rail line extending PNR North 1, connecting Metro Manila to Clark International Airport (CIA) and Clark Green City. It will reduce travel time between Metro Manila and CIA to 56 minutes.
Estimated Budget: P150 billion
Implementing Agency: DoTr
Estimated Start Date: Nov. 30, 2016
Estimated Closure Date: N/A
Source of Funding: ODA
PNR South Commuter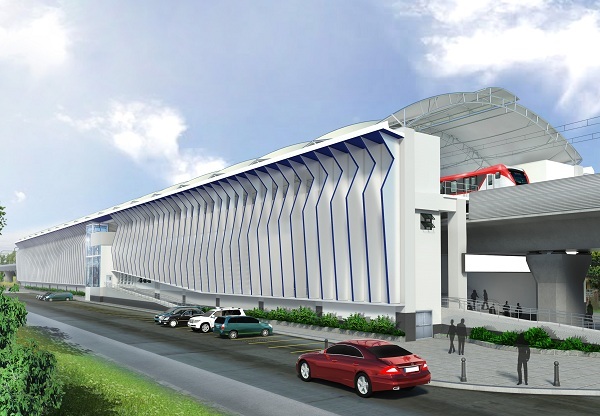 Description: This is a 72-kilometer line connecting Manila and Los Banos, Laguna expected to serve over 300,000 commuters daily in its first year. This will make travel time between the two places less than one hour.
Estimated Budget: P134 billion
Implementing Agency: DoTr
Estimated Start Date: Dec. 31, 2014
Estimated Closure Date: N/A
Source of Funding: ODA
PNR South Long Haul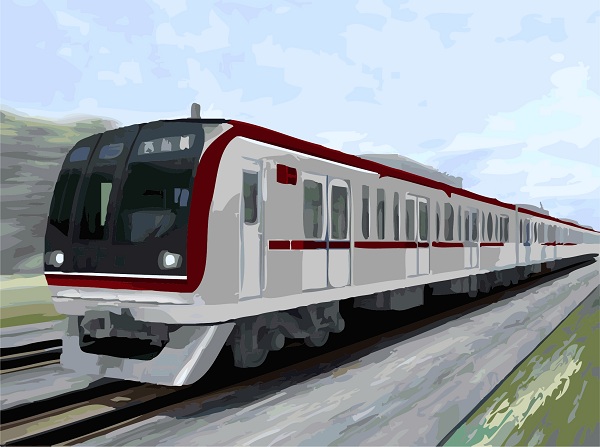 Description: Running from Legazpi to Manila, this 581-kilometer rail line will connect cities, seaports and economic zones.
Estimated Budget: P151 billion
Implementing Agency: DoTr
Estimated Start Date: Dec. 31, 2014
Estimated Closure Date: N/A
Source of Funding: ODA from China
Subic-Clark Cargo Railway Project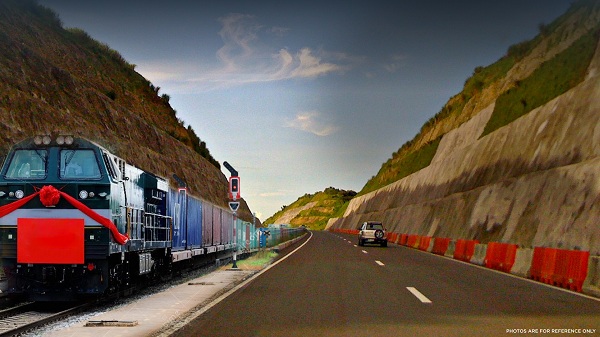 Description: This is a 65-kilometer cargo and passenger rail traversing through the right-of-way of the Subic-Clark-Tarlac Expressway and the Subic Freeport Expressway.
Estimated Budget: P32.5 billion
Implementing Agency: BCDA
Estimated Start Date: Oct. 20, 2016
Estimated Closure Date: Jan. 31, 2022
Source of Funding: TBD
Unified Common Station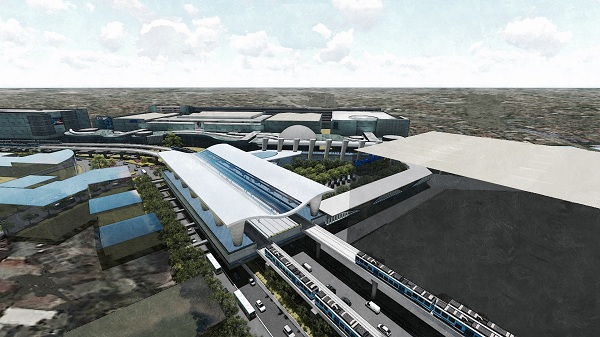 Description: This aims to establish a 13,700-square-meter common station connecting three railway lines to ease passenger transfer and interconnectivity. It is expected to serve 478,000 passengers daily in 2020.
Estimated Budget: P2.8 billion
Implementing Agency: DoTr
Estimated Start Date: Jan. 1, 2017
Estimated Closure Date: March 1, 2019
Source of Funding: GAA