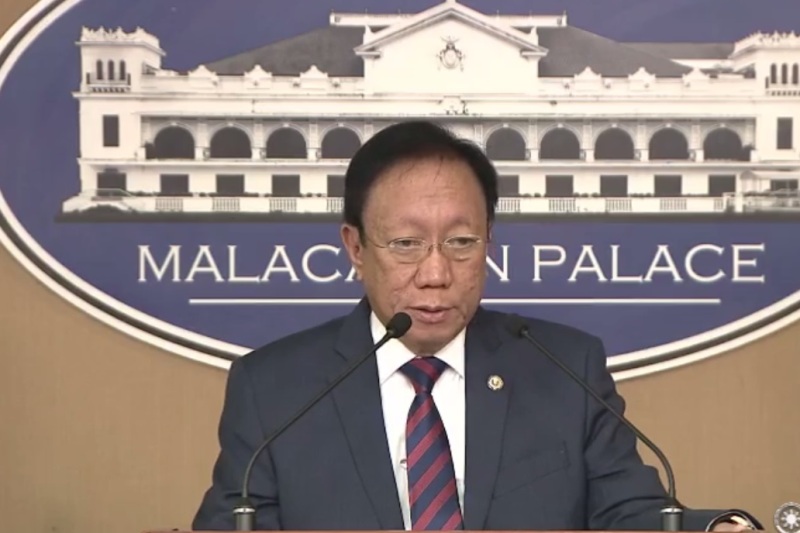 In a statement, Sunvar emphasized that it is being singled out by the government in a supposed demolition job against it, citing that it is not the only institution occupying the property. Facebook screengrab/Presidential Communications , File
Sunvar hits OSG's illegal occupancy charge
MANILA, Philippines - Sunvar Realty Development Corp. yesterday cried foul over the government's allegation of illegal occupancy and over the Office of the Solicitor General's bid to eject it from the controversial Mile Long property in Makati City.
In a statement, Sunvar emphasized that it is being singled out by the government in a supposed demolition job against it, citing that it is not the only institution occupying the property.
Sunvar pointed out that the questioned property is also being occupied by institutions operated by the Makati and national governments.
"Sunvar is not the only occupant of the government-owned, 125,000-square-meter property. There are other occupants, including Ecology Village residents, the Makati police headquarters, fire station and post office, the Don Bosco parking lot and informal settlers," the company said.
Sunvar is also wondering why the government wants the ejectment only of the company "that advanced a P16.9-million lease with a contract until December 2027."
Solicitor General Jose Calida on Friday wanted Sunvar evicted from the controersial Mile Long property for its failure to pay the government P1.656 billion, excluding interest, in rentals over the past 14 years and seven months.
"In truth, you guys are like Kadamay squatters. You have been depriving the government of money that could have been used to fund projects for the poor," Calida said.
Sunvar is owned by the Prieto-Rufino clan, which controlled the Philippine Daily Inquirer that has been perceived to be critical of President Duterte and his administration.
Sunvar clarified that it leased the property in August 1980 in the all-or-nothing long-term sublease agreement with the Technology Resource Center Foundation, Inc. (TRCFI).
The TRCFI leased the 125,607-square-meter property in December 1977 from the National Power Corp. (Napocor).
Sunvar said it was interested in subleasing only 3,000 square meters of the TRCFI-leased property for its Makati Square shoppers and moviegoers, but the latter insisted on having the entire 22,924 square meter property instead.
" ... Sunvar agreed in August 1980 to the all-or-nothing long-term sublease agreement with TRCFI – leasing a strip that had no road, clean water, drainage, electricity or communication," it stated.
Sunvar said it paid TRCFI the full advance of P16.8 million to cover the entire lease period; an initial period of nearly 25 years, renewable for another 25 years at Sunvar's exclusive option.
In the sublease agreements between Sunvar and TRCFI, the former must inform the land owner and the public in writing not less than six months before end of 2002 should it decide to renew the sublease contract for another 25 years.