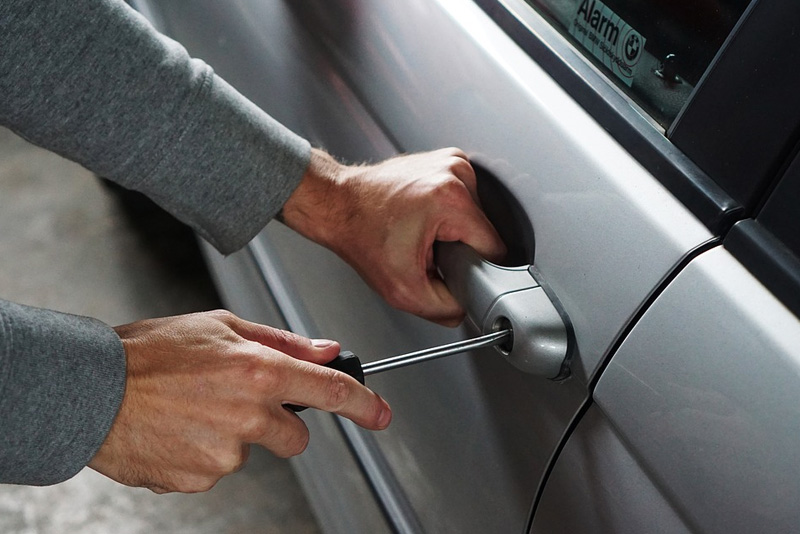 Respondents fearing unsafe streets eased a bit in Metro Manila and Balance Luzon, but went up by 13 points in Mindanao to 55 percent and by 1 point in Visayas at 48 percent. TheDigitalWay stock/CC0
SWS: Crime victimization drops but fear remains
(philstar.com) - September 12, 2017 - 3:21am
MANILA, Philippines — Fewer Filipinos fell victim to property crimes and other common crimes in the second quarter of 2017, according to the Social Weather Stations' latest survey that nevertheless showed continuous fear of crimes and a steady reading in terms of physical violence.
Families losing property to street robbery, burglars (break-ins) or carnappers (car thieves) within the past six months dropped to a "record low" at 3.1 percent, or an estimated 706,000 families from the previous record low 4.5 percent (est. 1.0 million) logged in December 2016.
On the other hand, families who said a member was victimized by physical violence remained at 0.6 percent (est. 149,000). Meanwhile, those who said they fell victim to any "common" crimes slipped to a record low at 3.7 percent (est. 840,000) from the preceding quarter's 6.8 percent (est. 1.6 million).
The same survey also reported a 3-point decrease of families victimized by street robbery to a new record low of 2.3 percent (est. 525,000). Families victimized by break-ins also fell in the second quarter to 1.1 percent (est. 260,000).
Among families owning any type of motor vehicle, SWS said 0.2 percent (est. 21,000) were robbed of it, down by 0.8 points from March's 1 percent (est. 83,000).
The quarterly percentage of respondents saying they were robbed of their personal property outside their homes posted single-digit drops in Visayas, Mindanao, Balance Luzon and Metro Manila, where it logged a new record low of 4.3 percent.
Fear of crimes, presence of drug addicts
Among geographical areas, families fearing burglaries fell by 3 points in Metro Manila but registered slight increases elsewhere, with President Rodrigo Duterte's home region of Mindanao gaining 11 points to 61 percent.
Respondents fearing unsafe streets eased a bit in Metro Manila and Balance Luzon, but went up by 13 points in Mindanao to 55 percent and by 1 point in Visayas at 48 percent.
The presence of drug addicts significantly decreased in Metro Manila and Balance Luzon. However, it moderately increased in Mindanao and Visayas in June.
Vehicle-owning families who experienced car theft fell by 1.4 points in Metro Manila, from 3.4 percent to 2 percent. The polling group's June 2017 sample cited no case of carnapping elsewhere.
SWS noted that victimization by common crimes reported in its surveys is much higher than the number of crimes actually reported to the police.
In a statement sent to reporters on Tuesday, presidential spokesperson Ernesto Abella attributed the survey results to the government's campaign against crimes and illegal drugs.
"Efforts ensuring public safety in the first year of the Duterte administration are yielding positive results; however, more needs to be accomplished in making sure that our streets, neighborhoods and communities are kept permanently safe, not only within Metro Manila but also in the rest of the country," Abella said.
SWS conducted the survey from June 23 to 26 via face-to-face interviews of 1,200 adults nationwide. It has sampling error margins of ±3% for national percentages, and ±6 percent each for Metro Manila, Balance Luzon, Visayas and Mindanao.
The poll was first published by BusinessWorld on Tuesday.