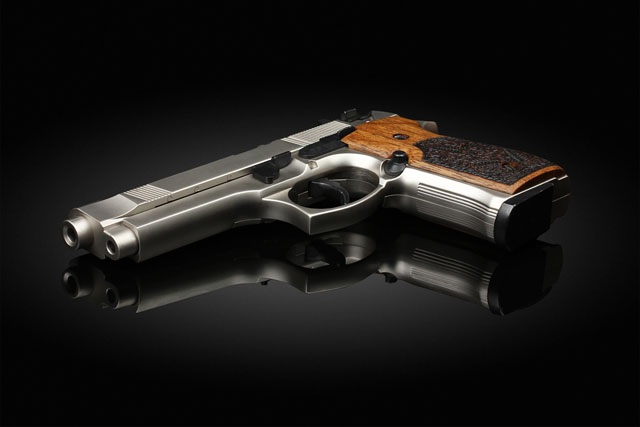 The Commission on Elections on Thursday announced that it will start prohibiting firearms and deadly weapons starting September 23 for the Brangay and Sanguniang Kabataan elections period. File photo
Barangay, SK election gun ban to start September 23
(philstar.com) - September 15, 2017 - 3:20am
MANILA, Philippines — The Commission on Elections on Thursday announced that it will start prohibiting firearms and weapons starting September 23 for the Barangay and Sanguniang Kabataan elections period.
The poll body said that with the gun ban in effect, the employment, availment or engagement of bodyguards will also be prohibited. The Comelec also imposes a prohibition on the transport and delivery of gun parts, ammunition and explosives as well as their components.
"No person shall bear, carry or transport firearms or deadly weapons outside his residence or place of business, and in all public places, including any building, street, park, and in private vehicles or public conveyances, even if he is licensed or authorized to possess or carry the same, unless authorized by the Commission," Comelec Resolution No. 10197, promulgated Thursday, read.
"Whether or not such security personnel or bodyguards are regular members or officers of the Philippine National Police (PNP), the Armed Forces of the Philippines (AFP), other law enforcement agency of the government of from a private security service provider, unless authorized by the Commission" it added.
Comelec spokesman James Jimenez said that the poll body's Committee on the Ban on Firearms and Security Personnel shall accept applications for the issuance of authority "to bear, carry or transport firearms or deadly weapons" starting September 21.
The Barangay and SK elections is slated on October 23 but the gun ban will take effect until Oct. 30, 2017. —Ro?sette Adel