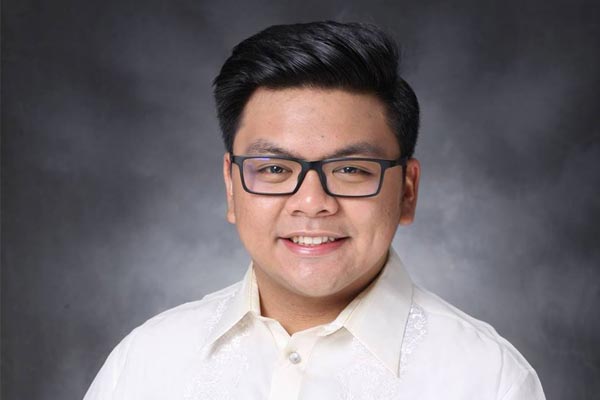 Fraternity Aegis Juris on Monday vows to cooperate with the inverstigation into the death of UST Law freshman Horacio Tomas Castillo III, who was allegedly killed in fraternity hazing rites. Photo from Horacio Tomas Castillo III's Facebook
Frat linked to UST student's death vows to cooperate in probe
(philstar.com) - September 18, 2017 - 8:13am
MANILA, Philippines — The Aegis Juris Fraternity, which is linked to the death of a University of Santo Tomas law freshman, on Monday vowed to cooperate with the investigations.
"The fraternity extends its condolences to the bereaved family of Horacio at these very trying times. Rest assured that the fraternity will extend its utmost cooperation in the investigation of this unfortunate incident," Aegis Juris said in a statement.
Horacio Tomas Castillo III, 22, was found on a sidewalk in Balut, Tondo Sunday morning and was brought to the Chinese General Hospital where he was declared dead on arrival. His death was allegedly linked to fraternity hazing rites.
READ: UST law freshman dies in alleged frat hazing
The student's father, Horacio Tomas Castillo Jr, said his son informed him that he would attend the "welcome ceremony" of the fraternity Aegis Juris, where he said he was a new member. He did not come home the day after.
According to his father, Castillo's body was bloated and had candle and cigarette marks and bruising.
UST earlier condemned the death of one of its students.
"We condemn in no uncertain terms hazing in any form or manner. Violence has no place in an academic institution, particularly in our University that values and promotes charity and compassion," UST said in a statement.
"We will leave no stones unturned to ensure that the perpetrators be meted the appropriate sanctions and brought to justice."
READ: 'We'll leave no stones unturned': UST condemns student death in alleged hazing
UST said investigations will be conducted immediately to find out the truth and institute the necessary legal actions.
All officers and members of the Aegis Juris Fraternity have been placed on preventive suspension. Members of the fraternity are not allowed to enter the campus or the Faculty of Civil Law or attend classes.
Founded in 1979, the Aegis Juris carries the motto: "Do no injustice. Suffer no injustice."
Last year, members of Aegis Juris were also involved in a brawl inside the university with the Gamma Delta Epsilon Fraternity.
UST Civil Law Dean Nilo Divina is an alumnus of Aegis Juris.