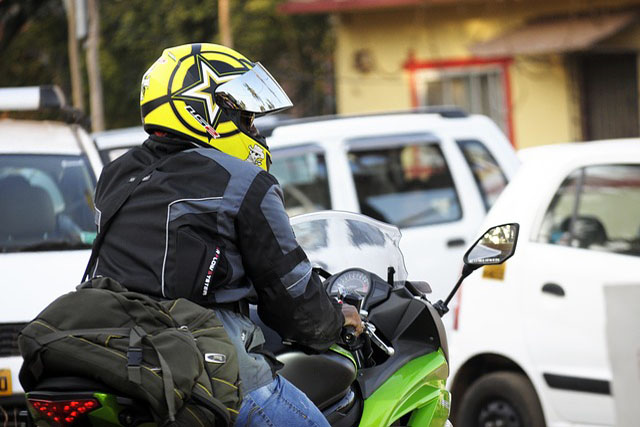 PDEA Director General Aaron Aquino said drivers of transport network companies Grab and Uber are susceptible of becoming "unwitting couriers of illegal drugs." Yasin Khalifa/Stock
PDEA warns Grab, Uber drivers against being used as drug couriers
(philstar.com) - September 25, 2017 - 1:22pm
MANILA, Philippines — The Philippine Drug Enforcement Agency on Monday cautioned operators of transport network vehicle services of passengers who might use them as "drug couriers."
PDEA Director General Aaron Aquino said drivers of transport network companies (TNCs) Grab and Uber are susceptible to becoming "unwitting couriers of illegal drugs."
"We are urging TNVS (Transport Network Vehicle Services) drivers and operators to exercise due diligence to ensure that they will not be used to transport any contraband," Aquino said in a press statement.
"They will register using fictitious names and pre-activated SIM cards to avoid detection in case the delivery goes amiss and is intercepted by authorities with the unwitting driver will likely to suffer the dire consequences," he added.
Aquino cited that TNCs offer doorstep express deliveries using cars and motorbikes which are covered by insurance and real-time tracking and notification alerts.
PDEA issued the warning after high-value target Jovet Atillano, 32, was arrested in a buy-bust operation in a condominium unit in Barangay Malamig, Mandaluyong City last Tuesday.
The joint raid operation of the Mandaluyong Police and PDEA lead to the confiscation of about over a million-worth of various illegal drugs such as ecstasy, shabu and valium among others. He reportedly books TNVS to deliver illegal drugs concealed inside packages to his customers.
Aquino then advised the drivers to be vigilant as an "unaware driver will likely suffer the dire consequences." — Rosette Adel