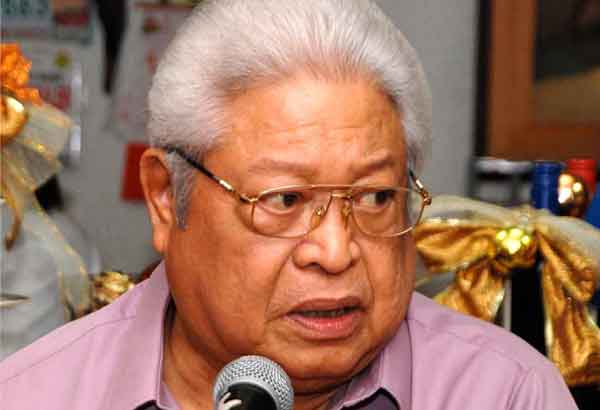 Albay Rep. Edcel Lagman's call for judges to support the embattled Sereno drew muted response at the national convention of the Metropolitan and City Judges Association of the Philippines (MetCJAP) in Legazpi City last week. File
No support for Sereno from judges, court workers
(The Philippine Star) - September 27, 2017 - 4:00pm
MANILA, Philippines — An outpouring of support from judges and court workers that characterized the late chief magistrate Renato Corona's effort to avoid ouster has been less evident in Chief Justice Maria Lourdes Sereno's own struggle against impeachment.
Albay Rep. Edcel Lagman's call for judges to support the embattled Sereno drew muted response at the national convention of the Metropolitan and City Judges Association of the Philippines (MetCJAP) in Legazpi City last week.
Lagman was a guest speaker at the event where he asked the judges to come out with a manifesto of support for Sereno, a participant in the convention revealed to The STAR yesterday.
"None of the judges reacted to it. As far as I know, the organization has no plans of issuing such manifesto," the source, who requested anonymity due to lack of authority to speak for MetCJAP, said.
Sereno was publicly seen with prominent opposition personalities during the unveiling of a monument to the late freedom fighter Jose Diokno at the Commission on Human Rights (CHR) last Sept. 21, the 45th anniversary of martial law declaration by the late strongman Ferdinand Marcos.
In the Sept. 21 event, Sereno called on the youth to continue the fight for democracy amid new threats to human rights. With Sereno at the event were former president Benigno Aquino III, Vice President Leni Robredo and Senate minority leader Franklin Drilon.
An insider also revealed that the Philippine Association of Court Employees, an organization of over 27,000 employees in lower courts nationwide, has taken a similar stand and decided not to issue a statement on Sereno's impeachment.
The STAR earlier reported that the Supreme Court Employees Association has refused to support the Chief Justice, with its officers saying she is not popular among SC employees.
The employees could not help but compare Sereno to Corona, whom they supported during the historic impeachment trial in 2012.
"She's no CJ Corona who would go out of his way to talk to the smallest employees in the court and check on their concerns. It is also during her time when our allowances were cut significantly," an employee commented.