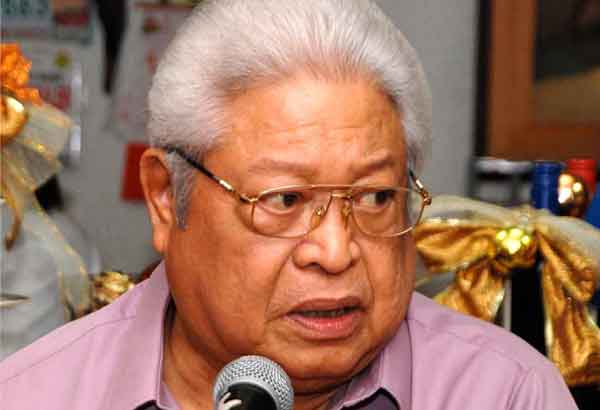 Albay Rep. Edcel Lagman said the constitutionally guaranteed independence of the ombudsman "will be imperiled by any investigation, much more a partisan inquiry, exerting interference and pressure on the ombudsman." File
'Rody plan threatens independence of ombudsman'
Jess Diaz
(The Philippine Star) - September 30, 2017 - 4:00pm
MANILA, Philippines — President Duterte's plan to form an independent commission to investigate alleged corruption in the Office of the Ombudsman threatens the independence of the corruption watchdog, an opposition lawmaker said yesterday.
Albay Rep. Edcel Lagman said the constitutionally guaranteed independence of the ombudsman "will be imperiled by any investigation, much more a partisan inquiry, exerting interference and pressure on the ombudsman."
"The purported investigation of the ombudsman is perceived as vindictiveness and reprisal against the ombudsman for authorizing an inquiry into the supposed unexplained wealth of the President and his family," he said.
The President has said he would even order the military to arrest officials in the ombudsman's office if they don't cooperate in the planned probe.
The corruption watchdog remained unfazed, saying it could not be threatened.
The ombudsman also confirmed that it has received documents showing the bank transactions of Duterte and members of his family.
Overall Deputy Ombudsman Arthur Carandang was quoted as saying the records showed that over the years, transactions amounted to more than P1 billion.
Sen. Antonio Trillanes IV and Magdalo Rep. Gary Alejano had accused the President of allegedly amassing P2 billion in ill-gotten wealth.
Instead of creating a body to investigate the ombudsman, Lagman said the President should form an independent commission to look into unabated extrajudicial killings.
"The formation of a commission to investigate the summary killings of drug suspects is in order to secure justice for the victims of human rights violations," he said.
Lagman said the independent body should be authorized to inquire into the causes, motives and possible rewards for summary killings and alleged collusion between police forces and vigilantes, and recommend the prosecution of errant policemen and private citizens.
He urged Duterte to follow the example of the late strongman Ferdinand Marcos, who, faced with accusations that he masterminded the airport assassination of former senator Benigno Aquino Jr., created a commission to investigate his critic's murder.
Or he could learn from his staunch ally, former president and Pampanga Rep. Gloria Macapagal-Arroyo, who formed two commissions to look into the grievances of soldiers involved in the Oakwood mutiny and political killings and summary executions, Lagman said.