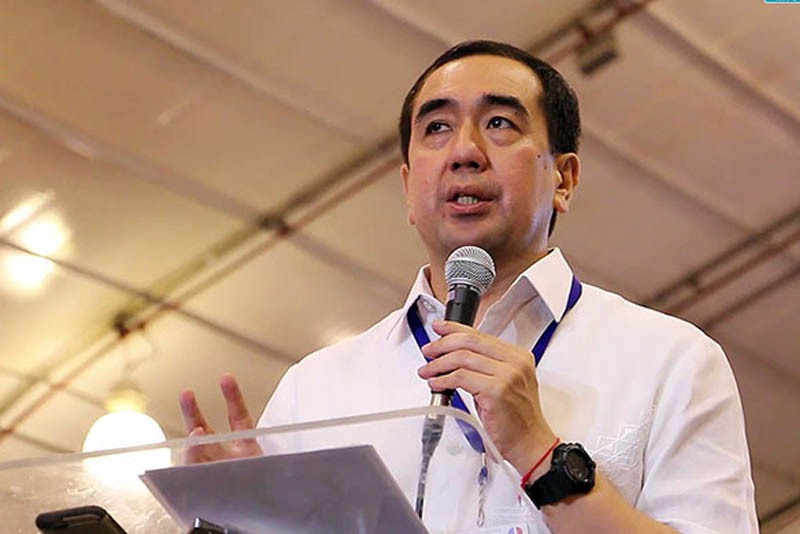 Comelec chair Andy Bautista has announced his decision to resign by the end of the year following allegations of hidden wealth against him. The STAR/Mong Pintolo, File photo
Andy Bautista may face criminal complaints upon stepping down
(philstar.com) - October 13, 2017 - 6:56am
MANILA, Philippines — Resignation will not save Commission on Elections Chairman Andres Bautista from facing criminal complaints, Atty. Lorna Kapunan said.
Kapunan, counsel of the elections chief's estranged wife Patricia Bautista, said that their camp will file a slew of complaints against Bautista.
In a text message to reporters, Kapunan said: "Criminal cases will be filed against him, his mother, sister, brother, [Nilo] Divina, Smartmatic, Luzon Development Bank etc."
Bautista, as elections chair, holds immunity from suit.
But on October 11, he announced his resignation that will take effect on the end of the year.
On the same day, the House of Representatives, during the plenary debates on Bautista's impeachment, overturned its Committee on Justice's dismissal of the complaint due to insufficiency of form.
One hundred thirty-five solons voted to reject the committee's earlier resolution, while 75 voted to adopt it.
Two representatives, meanwhile, abstained from the voting.
Following the HOR's voting, impeachment articles will be prepared which will be received by the Senate to proceed with an impeachment trial.
Kapunan added that their camp is "awaiting the report of the NBI on the evidence Patricia turned over to them."
Last August, Justice Secretary Vitaliano Aguirre II tapped the Department of Justice's investigative arm to probe Bautista's failure to properly fill out his Statement of Assets, Liabilities and Net Worth.
Aguirre's directive comes following the allegations made by Bautista's estranged wife that the elections chair has "about P1 billion" assets.
The justice chief also ordered the Bureau of Internal Revenue to examine if Bautista is liable for a tax case.