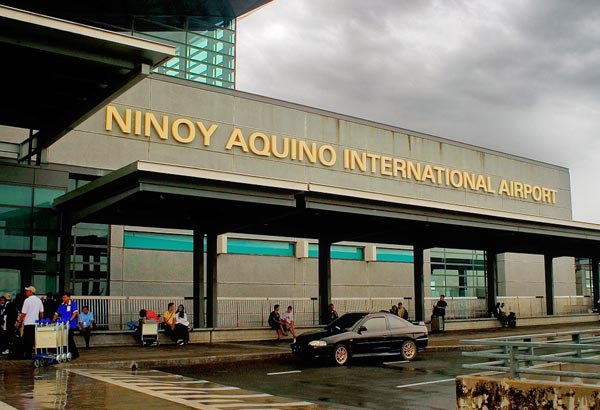 The Department of Transportation is rushing the upgrading of eight airports across the country to decongest Ninoy Aquino International Airport, Makati Rep. Luis Campos Jr. said yesterday. File
DOTr rushing to upgrade 8 airports to decongest NAIA
Jess Diaz
(The Philippine Star) - October 21, 2017 - 4:00pm
MANILA, Philippines — The Department of Transportation (DOTr) is rushing the upgrading of eight airports across the country to decongest Ninoy Aquino International Airport (NAIA), Makati Rep. Luis Campos Jr. said yesterday.
Citing a DOTr report to congressmen, Campos said the airports in the cities of Naga (in Camarines Sur,) Tuguegarao, Cauayan, Dumaguete, Dipolog, Cotabato, Pagadian and Ozamiz are undergoing rehabilitation and expansion, mostly consisting of widening of runway and terminal upgrades for night landing capabilities.
"Several domestic flights departing Manila are being crammed during the daytime because of the inability of many provincial airports to receive flights at night. This has somewhat contributed to the jamming of the NAIA, which has only two runways handling both international and domestic flights," he said.
He added that provincial airports unable to operate at night also have to send out all their Manila-bound flights during the day.
At present, Campos pointed out that only 19 of the country's 42 airports are able to receive and dispatch night flights.
"The 19 will increase to 27 once the eight airports have been set up for round-the-clock operations. There's no question air travel around the country will be easier for everybody, including foreign tourists, once we get all our airports running at night to maximize their operations," he said.
He said the government has set aside total of P10.1 billion in fresh funding to modernize the infrastructure of 40 airports in 2018, with Clark International Airport getting the biggest slice of P2.74 billion.
He said the 40 include the eight that are being prepared for night flights.
The other airports set to receive additional infrastructure development funds in the 2018 national budget are Kalibo, P920 million; Bicol International Airport, P899.68 million; Tacloban, P716.12 million; Bukidnon Airport, P425 million; Bohol (Panglao) International Airport, P386 million; Laoag International Airport, P368.5 million; and Cauayan, P306.4 million.
They also include Dumaguete, P300 million; Calbayog, P245 million; Zamboanga, P221 million; San Jose (Camarines Sur), P200 million; Surigao, P200 million; Ozamiz, P192.2 million; Butuan Airport, P184 million; Dipolog Airport, P182 million; Roxas Airport, P169 million; Cotabato, P161 million; Basco, P145 million; Ormoc, P128 million; Maasin, P122 million; Antique, P110 million; Sanga-Sanga, P100 million; Pagadian, P84.2 million; Tuguegarao, P61.8 million; San Vicente, P50 million; and Virac, P50 million.
Campos said 13 other smaller airports across the country would get a combined P262.61 million, or an average of P20.20 million each, for infrastructure upgrade.