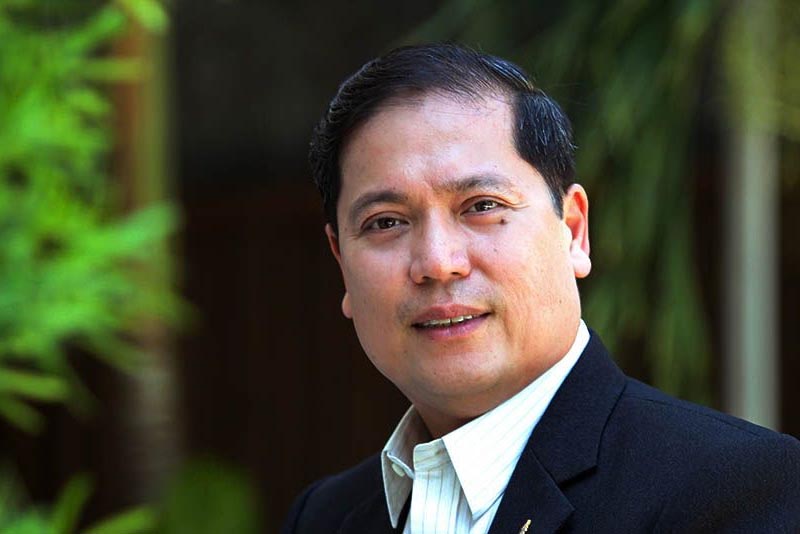 The appellate court upheld the dismissal of Iloilo City Mayor Jed Mabilog, who has been tagged by President Rodrigo Duterte as a narco-politician and questioned for his alleged unexplained wealth. ADB Photo
Palace welcomes CA ruling on Mabilog's dismissal
MANILA, Philippines — Malacañang welcomed the Court of Appeals' decision to uphold the dismissal of Jed Patrick Mabilog as mayor of Iloilo City.
The appellate court upheld the dismissal of Mabilog, who has been tagged by President Duterte as a narco-politician and questioned for his alleged unexplained wealth.
It's special first division, in a four-page resolution promulgated on Nov. 3, dismissed Mabilog's petition to reverse the Office of the Ombudsman decision to remove him from office after finding him guilty of serious dishonesty for failing to explain how his wealth grew from 2012 to 2013.
"That's an affirmation of the earlier decision of the Ombudsman dismissing Mabilog from service. That's a judicial affirmation which we respect and we agree with," Presidential Spokesman Harry Roque said in a press briefing.
The CA cited technical grounds and held that petitioner took the wrong mode of appeal in filing the petition.
Mabilog invoked Rule 65 of the Rules of Court, which is normally used to question lower court orders and government actions before the Supreme Court, instead of Rule 43, which provides that appeals from Ombudsman decisions in administrative disciplinary cases should be taken to the CA.
"Mabilog's case, involving as it does an administrative charge resulting in his dismissal from service, does not fall under any of the foregoing circumstance. As the current petition for certiorari is concededly an erroneous mode of review, its dismissal is in order," read the ruling penned by Associate Justice Ramon Paul Hernando.
Mabilog declared in his Statement of Assets, Liabilities, and Net Worth (SALN) for 2013 that his wealth grew by P8.9 million. In 2012, he pegged his assets at P59.4 million.
Because his salary and other forms of income did not account for the sudden increase, and his failure to present a proof of income from the business interests listed on his SALN, the Ombudsman ruled that Mabilog had malicious intent to hide the source of his sudden wealth.
He was also meted the accessory penalties of cancellation of civil service eligibility, forfeiture of retirement benefits, and perpetual disqualification from holding office.
Mabilog, who was succeeded by his vice mayor Jose Espinosa III, left the country last Aug. 30 for an official trip to Japan and Malaysia, and filed a sick leave to seek medical treatment abroad in September. – Edu Punay