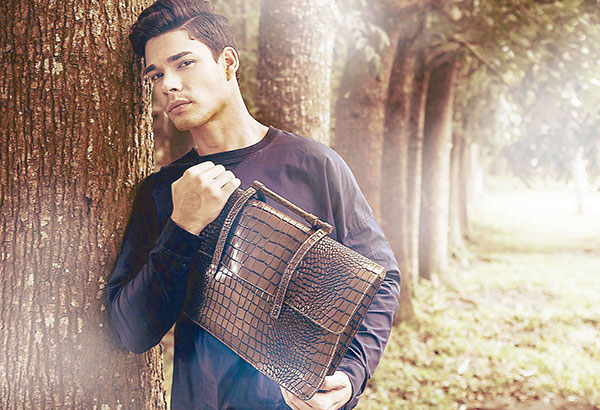 Bags are everyday essentials. They are also some of the most coveted accessories in fashion and history has documented the evolution of bags in both form and function.
Once upon a decade existed the trend of the "it" bag, when top designer brands created masterpieces and fought for the must-have title that was hailed by editors, glossies, fashion personalities and insiders.
Some of the immortalized pieces loved by women and the rest of the fashion world include Louis Vuitton's Murakami monogram and Speedy, Hermès' Kelly and Birkin, Balenciaga's Motorcycle, Chanel's 2.55, Givenchy's Antigona and Nightingale, Philip Lim's 3.1, Fendi's Baguette, Gucci's Bamboo, Proenza Schouler's PS1, Mulberry's Bayswater and Alexa, Chloe's Paddington, Loewe's Amazona and Paraty, Céline's Luggage tote and YSL's Muse.
The bag as an element of style has been generally associated with women. Fashion has left men in the dark until in recent years when individuality and genderless style have taken the spotlight. Today, the world of menswear fashion has made bags equally synonymous with classic style essentials such as shoes, ties and sunglasses. Modern everyday wear presents the relevance of bags in a man's day-to-day wardrobe and in fashioning today's lifestyle.
This season, iconic local bag brand Fino Leatherware launches its full line for men. The brand presents a wide range of fashion forward pieces as seen in totes, slings, carryall, clutches, handbags and overnighters, among others.
Made from high-quality leather, every bag boasts of its contemporary design to fit today's lifestyle. In this age of "nowness," each bag is a practical masterpiece of design with up-to-date hardware and accessories, on-the-radar hues and modern textures. There is a piece that will match different lifestyles that the man of today holds, whether for active, corporate, jet-set or leisure.
With its new line of style-setting men's bags, Fino Leatherware brings together celebrated individuals in their respective industries that define Fino men. The brand collaborated with these esteemed personalities to redefine the standard bag and renew aesthetics in both form and function.
The vision of this brilliant patrnership is to create men's bags apt for the current times and represent a lifestyle. Each collaborative piece tells us a distinct story of how it takes part in everyday life. The men in the esteemed list include restaurateur Elbert Cuenca, the "Fan Man" Monchet Olives, chef Robby Goco, Bambike Revolution Cycles founder Bryan Benitez McClelland, curator/interior decorator Eric Paras, director Raul Ona and digital strategist Carlo Ople.
The call of the times has given rise to the importance of menswear accessories. Bags have been reinvented by designer brands out of the mold and have become a fashion statement of individuality. Their presence in the global market has elevated men's bags into an essential for every occasion. The proudly Pinoy bag brand is groundbreaking the style landscape by presenting a visionary and inspired collective of noteworthy bags that give us a look of the new, now and next. But more importantly, Fino Leatherware creates a refreshing and balanced style perspective to this modern-day essential.
Photography by MAU AGUASIN • Creative direction and styling by LUIS ESPIRITU JR. • Makeup and hairstyling by BABA PARMA • Associate stylists: BANG MARTINEZ, TARA SUBALDO, MAC INTIA and NICOLE TIRO • Model: JIMMY of IM Agency • Shot on location in Lipa, Batangas