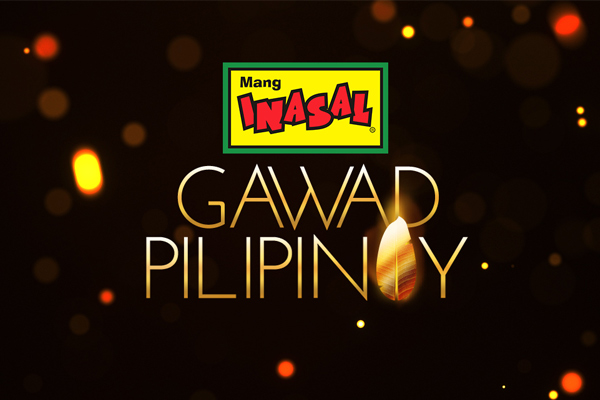 GawadPilipinoy seeks to recognize outstanding individuals who share their talents to the community through a selfless advocacy. Mang Inasal/Released
Mang Inasal awards 2017 GawadPilipinoy to 'Hospital on Wheels' founder
(philstar.com) - September 15, 2017 - 10:30am
MANILA, Philippines — Now on its second year, Mang Inasal's very own recognition program is honoring modern-day Filipino heroes once more.
GawadPilipinoy seeks to recognize outstanding individuals who share their talents to the community through a selfless advocacy. These Filipinos represent "galing ng Pinoy" by fulfilling a passion or vocation that aims to uplift the plight of less fortunate individuals.
Just like the brand's well-loved 2-in-1 Chicken Inasal, GawadPilipinoy awardees are those with exemplary works and selfless contributions benefiting local communities or the society as a whole, and who have dedicated themselves to serve their fellow Filipinos in need.
Doctor for the masses
This year's GawadPilipinoy awardee is Hospital on Wheels founder, Dr. Juan "Jim" Sanchez Jr.
A renowned cosmetic surgeon from the University of Santo Tomas, Dr. Sanchez has been volunteering for medical missions here and abroad since 1985. His on-ground experience inspired him to launch "hospital on wheels" that could fill the healthcare gap in remote areas, especially for indigent patients.
It was on Sept. 17, 2007, in partnership with the Rotary Club of San Francisco del Monte in Quezon City, that Dr. Sanchez spearheaded the launch of the Mobile Surgical Unit, which adapted the hospital on wheels concept. It mobilized medical vans where Dr. Sanchez and his team of volunteers provide check-ups and external surgical procedures (e.g. hernia, cleft lip) free of charge.
"We need to cope with the modernization and technology as well. If we have fast food restaurants with 24-hour, drive-thru, and delivery services, why can't you do that with health?" he said.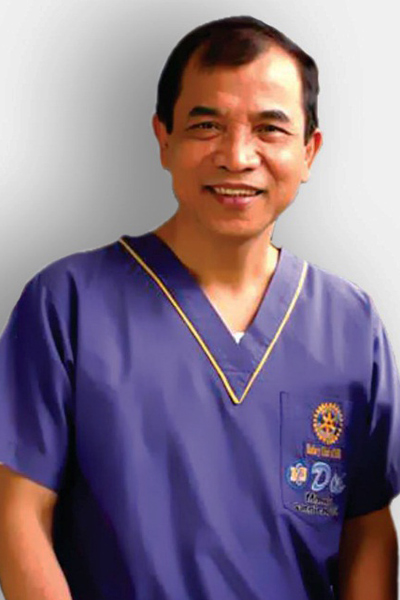 Since its launch in 2007, Dr. Jim Sanchez's Hospital on Wheels has conducted over 160 surgical missions and has helped more than 10,000 indigent patients all over the country. Mang Inasal/Released
Since its launch, Dr. Sanchez's Hospital on Wheels has conducted over 160 surgical missions and has helped more than 10,000 indigent patients all over the country — as far as Cebu, Catanduanes, Aurora Province and General Santos City.
The veteran surgeon, however, noted that there are fewer young volunteers. He thus hopes to inspire them more to share their time and effort in the service of others. He acknowledges that volunteering is good training for younger doctors and medical professionals but more importantly, he emphasizes that a small act can make a huge impact.
"Do what you can, with what you have, where you are," he added. "Bawat isa may contribution (Each one can contribute). Together, we can save lives."
Honoring heroes
Mang Inasal's GawadPilipinoy Awards started in 2016 as a way for the leading Pinoy BBQ restaurant to give back to the country's unsung heroes. Last year's first ever honoree was Bang Karunungan founder and educator Adrian Karl Cobrado whose program aims to cultivate the love of reading among children by providing free and accessible education through a bangka (boat).
"As an organization, we take pride in our Filipino heritage and the proudly Pinoy values that define us," Mang Inasal Philippines, Inc. General Manager Jojo Subido said. "Dr. Jim Sanchez exemplifies such values, and we hope that by recognizing his hard work and commitment to serve, we can inspire others to be like him."
To know more about Dr. Sanchez and GawadPilipinoy Awards, check out https://www.youtube.com/watch?v=ePjRfL67fkI&t=1s.
READ MORE:
Mang Inasal campaign wins Silver at Kidlat Awards