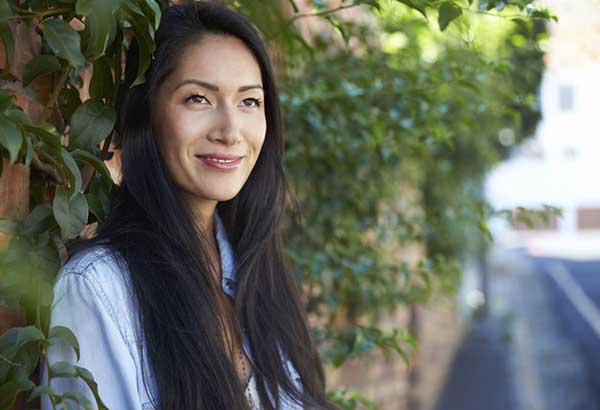 5 facts about collagen, the building blocks of beautiful skin
(The Philippine Star) - September 12, 2017 - 4:00pm
MANILA, Philippines — Collagen has become a prominent and ubiquitous term in the world of beauty. We've seen it mentioned in magazine stories by top beauty editors, on the labels of anti-aging face creams and as an essential ingredient in health drinks. But what is it, exactly, and how important is it?
Turns out, collagen isn't some trendy ingredient. It's a key protein in your body that keeps your skin strong, supple and youthful. Here are five facts about collagen and how it keeps the skin healthy and beautiful.
1. Collagen is a natural and abundant protein in the body. It's present in all body organs and tissues to sustain the integrity, elasticity and firmness of their structures. The most common are types 1, 2, and 3, which make up 90 percent of the body's collagen supply. Types 1 and 3 are responsible for supporting the bones, skin, tendons, connective tissue and teeth, while type 2 is essential to joint cartilage and joint health by preventing inflammation and providing lubrication.
2. Collagen keeps your skin looking youthful. Found in the inner layer of the skin, collagen acts like a glue that strengthens and holds your skin, muscles, tendons and ligaments together. Because it gives the skin elasticity, it is responsible for giving it a healthy, glowing and hydrated appearance. It's the protein that prevents wrinkles, replaces dead skin cells and leaves skin looking plump.
3. You naturally lose it over time. It's inevitable. We start losing collagen by the time we hit our mid to late 20s and early 30s, then we lose one percent of collagen every year after that. It's most noticeable on the skin, and shows through wrinkles, fine lines and decreasing skin smoothness and suppleness. Environmental factors like pollution, prolonged sun exposure, smoking, stress and poor lifestyle habits also cause a decrease in collagen production.
4. You can still get it back by making lifestyle changes. Although we produce one percent less collagen every year after our 20s or 30s, there are still ways to keep our skin plump. Consuming food rich in vitamin C supports collagen formation so include broccoli, spinach, oranges and berries in your diet. It's also best to cut back on sugar as glucose can permanently attach to collagen and cause it to become rigid. This results to dull, dry and aging skin. Another easy way to boost collagen is to stay properly hydrated because the more hydrated your skin is, the more collagen will thrive.
5. You can opt for a procedure to stimulate collagen production. When only applied topically, collagen molecules won't be able to penetrate the deeper layers of the skin because they're so large. While creams may give a hydrating effect, results are mostly temporary because it isn't able to reach cells where collagen is produced. Some say that consuming collagen through drinks or supplements is another way to boost collagen levels and develop proteins for healthy cell function in the entire body including your skin, liver and kidneys. However, not enough data supports how drinking collagen can reverse the signs of aging. Other experts also say that collagen consumption won't be their first line of treatment for sagging skin, because the protein could be digested and broken down without necessarily reaching the dermis.
Allow your skin to become the collagen factory that it is. The fibroblast cells found in your skin are responsible for collagen production and an effective way to build new collagen is through procedures that stimulate those fibroblasts.
One such procedure is Ultherapy®, the ultimate beauty secret. It's a US FDA-approved non-invasive procedure for the brow, under the chin, neck and décolleté, which uses ultrasound technology to target the skin's foundational layer and jumpstart the production of new collagen. With Ultherapy, you can smoothen those lines and wrinkles without the use of toxins, fillers or creams. It relies on your body's own ability to build new collagen for natural results.
Collagen is a protein that keeps the skin healthy and beautiful, and we can still defy losing it by committing to effective ways that help us feel and look our best no matter what age.
* * *
Ultherapy is a registered trademark of the Merz group of companies. It is imported by Merz Philippines Healthcare Inc., Bonifacio Global City, Taguig.
For information, visit www.ultherapy.com, www.merzaesthetics.com, https://locator.ultherapy.com/philippines, like on Facebook and Instagram: UltherapyPH.