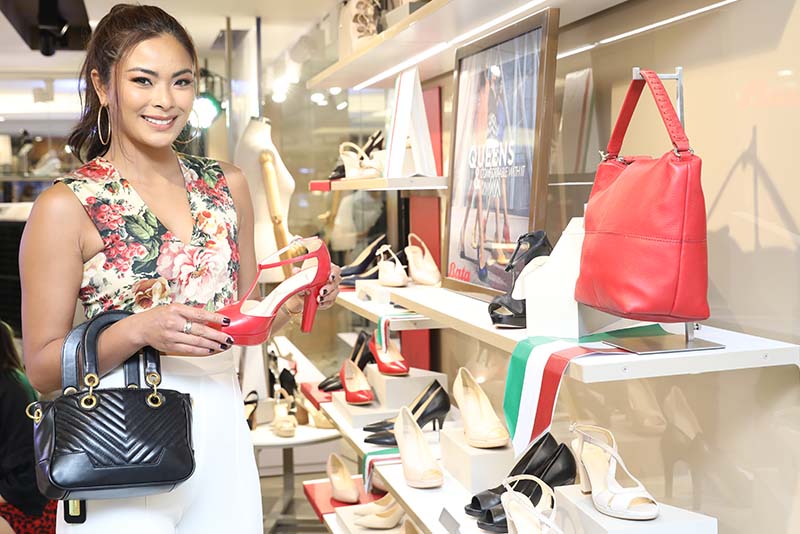 Beauty queen, designer and budding actress Maxine Medina. SM/Released
Global footwear label takes on the 'hazard of heels'
MANILA, Philippines — People have seen the many articles and health studies that have stated the obvious – heels cause immense suffering.
Every woman knows the dread of getting into a pair and the long, painful hours ahead–cramped toes, heel pressure ulcers, and sore leg muscles. Despite that, people cannot seem to ban heels from our wardrobe, because heels – let us admit it - just make us look great!
Heels help people stand taller, walk more confidently, and give them that sexy physique.
But the suffering has to stop, shares Bata Philippines country manager Rabi Hasnabi at the recent opening of the brand's third store at SM Makati. "We believe that women have had enough and they shouldn't have to take another painful step. Our special line of heels, Insolia, was specifically designed to address this problem," said Hasnabi.
Until October 8, there will be an exhibit of Bata Heritage collaborations like Peanuts, Astro Boy, and Comme des Garçons, to name a few, at SM Makati.
Recognizing every woman's dilemma, Hasnabi revealed, "We don't want women to think that when they buy heels, they have to choose between what is comfortable and what makes them feel sexy and confident. They can have both!"
He explained that the brand works by shifting the weight off of the forefoot, and by so doing, allegedly reducing pressure by 30 percent. It is said that two-inch heels place 57 percent of your weignt onto your forefoot, while three-inch heels put a whopping 76 percent.
According to Hasnabi, their heels also reduce oxygen demand while walking by 25 percent, and increases wear time by three. In addition to heels, the brand also offers a range of styles for both men and women, fromballet flats to sneakers, office shoes and evening formals. "Now, you don't have to compromise. Enjoy comfort and style, the best of both worlds," Hasnabi assured.