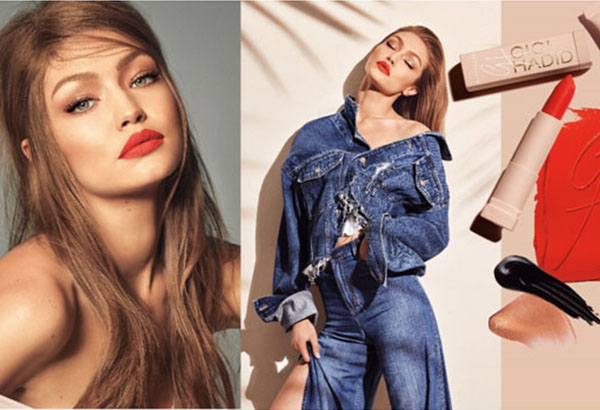 Gigi Hadid's limited-edition makeup collection for Maybelline New York arrives in the Philippines in time for the holidays. Photo release
LIST: 5 holiday beauty trends, must-haves
MANILA, Philippines — Fresh from New York Fashion Week, Filipino celebrity makeup artist Jigs Mayuga shares what he learned from one of the world's biggest and most star-studded fashion and beauty events.
"A lot of the trends for fall-winter 2017 mainly revolve around the skin," Jigs told Philstar.com in a recent interview.
According to him, the trend now is "luminous, glowing" skin.
"The focus mainly is on skincare products that highlight the skin. So, it's not really a matte finish in the skin. It's more of a glowing finish," explained the beauty master, who made the makeup of some of New York Fashion Week's most popular fashion brands and models, including a Victoria's Secret Angel.
Thin is 'in'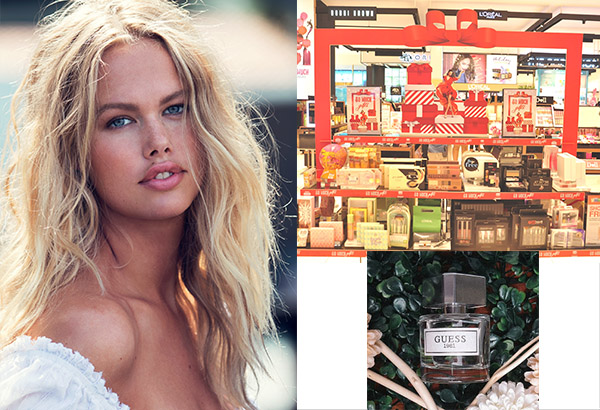 Thin or natural makeup is 'in' for the holidays. SM Beauty offers a wide range of cosmetics and scents such as the new Guess Fragrances.
To achieve holiday's glowing skin trend, Jigs suggested using a lot of powder, moisturizer, bases that are really thin and nothing too heavy on the face. Similarly, he recommended BB and CC creams that give a coverage that is light enough to cover imperfections.
The SM Store Beauty Section offers a wide selection of cosmetics and fragrances from local and international brands and personal care gift sets starting from P99.
To launch its holiday campaign dubbed "So Much Gifts," the beauty department store hosted a "Beauty Holiday Hop" featuring Mayuga and other makeup masters Jake Galvez and Denise Go Ochoa. Through the beauty crawl, these makeup gurus showed the latest innovations and products from brands such as Nyx, Benefit, Max Factor, Shiseido, Sleek, MAC Cosmetics, Guerlain, The Body Shop and many others.
The beauty section also has a wide selection of fragrances such as Guess Fragrances, which returns with a new line of fresh scents crafted for the young and adventurous.
From the iconic global lifestyle brand, the new fragrances line bring back the olfactive mix of playful, free-spirited California style with the sophisticated glamour and nostalgia of Mediterranean culture for the tenacious millennial and the forever young.
Like a well-loved pair of vintage jeans, the brand also brings back its iconic scent Guess Dare, which evokes confidence, sophistication and sensuality with its floral-woody-musk composition. Also included in the portfolio is Guess 1981, a new modern fragrance for women, inspired by the heritage of the brand and the classic elegance of the brand's girls who remain iconic today.
Perfumer Stephen Nilsen of Givaudan pays tribute to the brand's essence and created a fragrance that stood out for the modern woman who knows exactly what she wants.
"I was inspired by the idea of a confident young woman; a woman who has a strong sense of self and understands her inner essence and identity. She has her own inner compass and her intuition guides her to follow her instinct," the perfumer shared. "I wanted to create a fragrance with a contrast of layers and textures, like this woman who has many facets, expressing her inner strength yet also possessing an alluring, feminine softness."
Collagen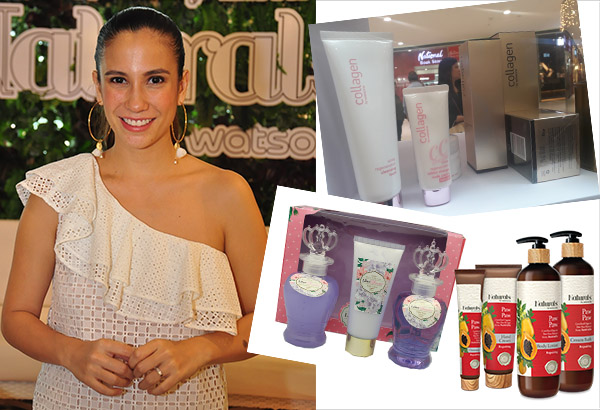 Host and author Stephanie Zubiri-Crespi goes for natural products like those found in Watsons Philippines. These holidays, the personal care store offers gift sets and collagen-based skincare products and supplements for both men and women.
According to skincare experts at personal care store chain Watsons Philippines, helping the body produce more collagen, the building blocks of skin, can improve one's skin texture, make it look younger, and make one effortlessly achieve the season's trendy luminous skin.
The experts further explained that a new way of producing collagen from within the body is through machine treatments, injectibles and medications. The best method to help the body produce collagen is through minimally invasive treatments such as platelet-rich plasma and non-invasive treatments like lasers.
Likewise, collagen-infused beauty products and supplements, such as those available at Watsons, can help with skin texture by sloughing off the epidermis, which helps with the cell turnover rate of your superficial tissue.
As part of its holiday 2017 campaign, Watsons offers a huge selection of skincare gift ideas for different ages and personalities. The selection includes skincare starter kits for both men and women, with discounts for purchases of three or more gift sets and raffle entries to become one of 50 winners of 20,000 shopping points for SM Advantage card holders.
'Multimasking'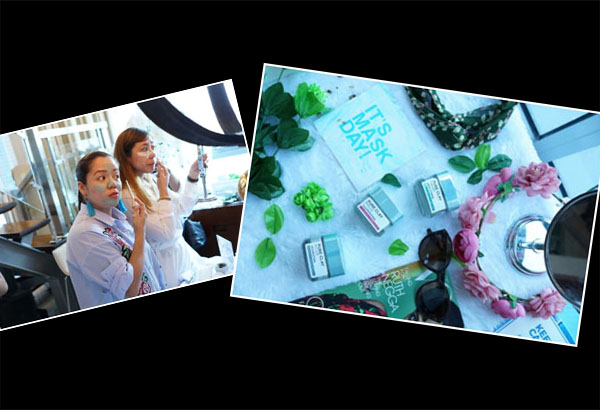 'Multimasking' offers a solution to addressing varying skin concerns.
From the shelves of every drug store in the US to every beauty store sprawling the streets of South Korea, clay mask has made it to the skincare regimen of women.
For Filipinas, L'Oréal Paris introduces Pure Clay Mask, which is available in three variants: Illuminating, Anti-Pores and Hydration, which are exclusively available in Lazada.
"We're really excited to bring the Pure Clay Mask trend here in the Philippines! It has took us some time to perfect the formula fit for Asian skin, and now, here it is – three clay mask variants made to address the different skin care needs of Filipinas," said Barbie Ramos, Marketing Director for the brand. "Masking has become one of the top skin trends today and we're happy to bring a new kind of masking here in the country."
The brand also introduces a unique way of masking with the concept of "multimasking" or using different masks.
"With the also want to share the idea of multimasking which is a great solution to addressing our varying skin concerns," said Fitz Domingo of L'Oréal Paris Skin. "Each of our variants is specifically created with pure clay and natural botanical extracts that help skin get rejuvenated."
In the mood for nude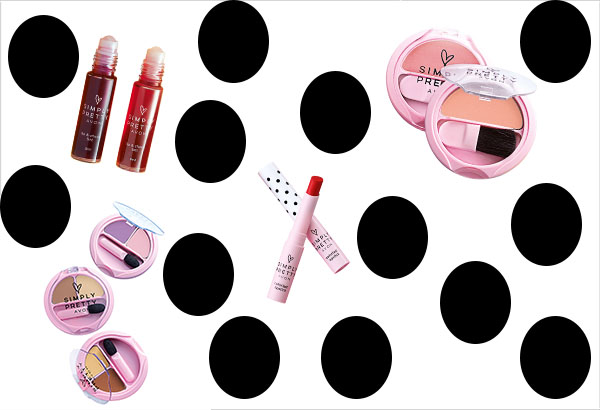 Avon launches a new look for its teen line.
Complementing the glowing skin trend are nude lipsticks, said Mayuga.
"Matte browns and rose are really popular for fall, anything that's neutral," the celebrity makeup artist declared.
One of the country's top makeup brands, Avon, introduces a new look for its makeup line for young women, Simply Pretty.
Now coming in a millennial pink body with understated black and white accents, the teen line is ideal for those eyeing to give a girl her first-ever set of makeup. The brand aims to make every young woman "look pretty in a snap," and with their full range of cosmetics that are easy-to-use and will let their natural beauty shine through.
These budget-friendly products include Smooth and White Dual Powder Foundation, Brow Defining Pencil, Clear Mascara, Long Lash Mascara, Eye Defining Pencil, Lip & Cheek Tint, Colorbliss Lipstick, Colorlast Lipstick, Split Lipstick, Lip Defining Pencil,and Flavor Savers Lip Balm. Download the Avon brochure application from the Google Play or Apple Store for a personalized service from a representative.
'Tis the season to go green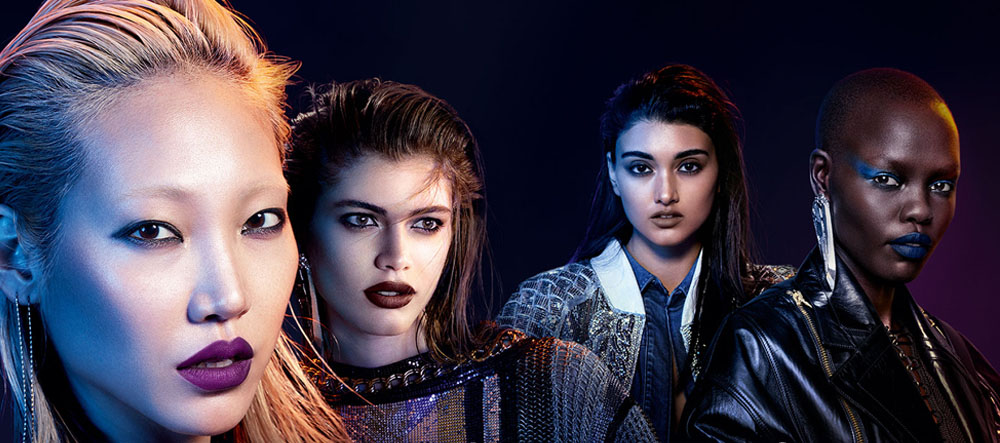 L'Oréal Paris collaborates with Balmain for a limited-edition lipstick collection.
Another beauty trend the celebrity makeup expert has observed from New York Fashion Week is having a lot of warm tones on the eyes.
"Because a lot of neutrals also have a lot of green," he said.
From berries and oranges, the trend has transitioned to a lot of green in the eyes, particularly, green matte eyeshadow and eyeliner on the eyes.
"It's kind of an anti-trend to the warm eyeshadow," said Jigs.
"Depending on the shade of green, you can use almost a military green if you have deep or morena skin tones. Go for brighter greens with more yellow pigments if you have fair skin."
According to him, contrary to popular belief, green does not make one's under-eye veins pop out. "If you have under-eye veins or circles, specifically bluish veins, correct these with an orange corrector. If your under-eye veins are red, correct it with green. For dull skin, use a purple corrector," Jigs suggested.
The L'Oréal Paris X Balmain Limited-Edition Lipstick Collection includes today's in-trend military green. Available on Lazada, the collection features 12 tailor-made matte lipsticks.
With the vision to create a lipstick for every woman, Balmain's creative director, Olivier Rousteing, designed the couture packaging to represent three tribes: Glamazone, Couture and Rock. Each tribe has a shade range personality of its own - especially curated by L'Oréal Paris and Olivier - offering highly pigmented colors in a luxe formula that glides smoothly on the lips. With Balmain's signature design of edginess and opulence, the collection is also offering a limited-edition coffret box.
Another makeup collection to watch out for is the Maybelline x Gigi Hadid collection. This set helps women all over the world cop Gigi's favorite looks: from her home base in New York to her hometown in Los Angeles. The design and details of these makeup collections reveal the story of Hadid's life as she sees it, one shade name at a time.
Gigi launched her limited edition makeup collection with Maybelline last November 3 in New York City with top influencers all over the world in attendance, two of whom include Philippines' top blogger and vloggers and our very own Maybelline It Girls and vloggers Laureen Uy and Janina Vela.
Sun-kissed and sultry, this glowing makeup collection is inspired by the warm California vibes of Hadid's hometown. Create instant definition for fully accentuated lips with Gigi's lip liners and finish off with the lipsticks in Gigi Hadid's Lip Kit for the West Coast Glow collection which features three bold shades of red lipsticks.
"I apply lipstick first, then lip liner because it's easier for me to line my lips that way," Gigi said in a statement.
Complement your fierce eye makeup with a nude pout with the help of Hadid's Matte Lip East Coast Glow lip kit collection, which comes in three shades of neutral and nude colors to finish off one's holiday look.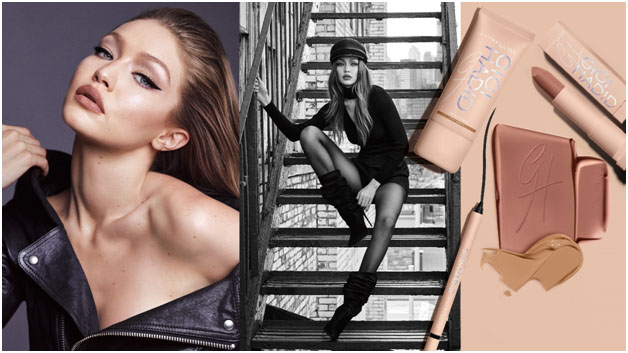 Gigi Hadid's limited-edition makeup collection for Maybelline New York includes neutral tones that complement the season's greens and reds.