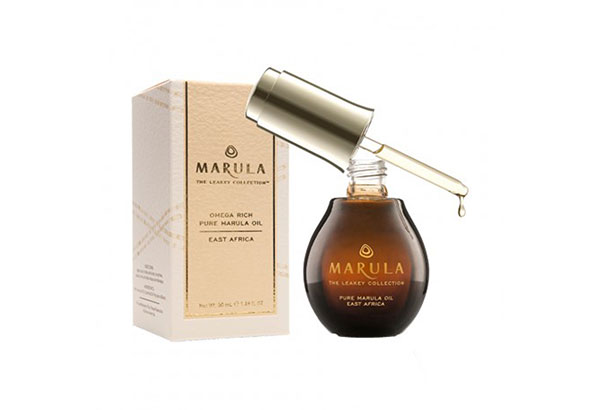 Oil right: Pure Marula Facial Oil provides antioxidant protection as it hydrates and heals skin.
Rx for dry skin: Pure face oil
(The Philippine Star) - December 5, 2017 - 4:00pm
Dear Lucy,
As I get older, I notice that my normal skin is changing to dry skin, especially with the cooler weather now. What is your favorite moisturizer, one that doesn't make skin look greasy but still gets rid of that dry and tight feeling?
Jenny
I'm very careful with using moisturizer because the wrong one can make skin break out. That said, finding the best moisturizer is also relative, it depends on your skin type. Personally, I like using it sparingly, and I gravitate towards pure face oils. Have you tried Pure Marula Face Oil? It is available at SM Beauty.
Marula Oil is cold-pressed, very beneficial to the skin, and very light textured, extracted purely from the fruit seed kernels of Marula trees, indigenous to South Africa. It promotes healthy collagen production, provides antioxidant protection as it hydrates and heals skin. It also has anti-inflammatory properties.
Also key to enjoying the full benefits of Marula Face Oil is the way you apply it. I like warming it first between my palms and then patting (instead of rubbing it) on to my skin. There are many brands claiming theirs is Marula Oil, but go for the pure, undiluted one.
Lucy
* * *
Send e-mail to Lucy Torres-Gomez at ltg@pldtdsl.com. E-mail Rissa Trillo at stylesos_rissa@yahoo.com or follow her on Twitter @RissaMananquil.