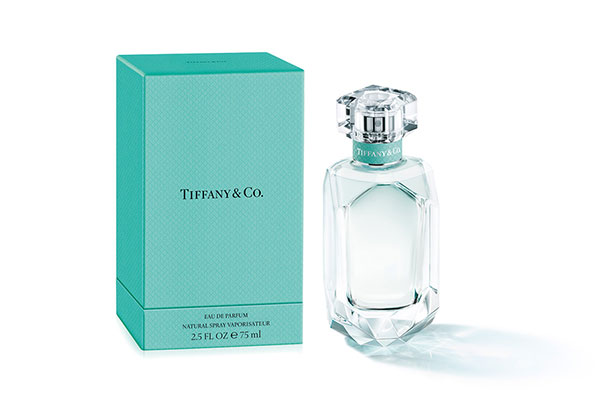 Jewel of a juice: Tiffany & Co. perfume, a sparkling floral musk built around noble iris, is available exclusively at Rustan's and Tiffany & Co. boutiques.
Smells like Tiffany luxury
MANILA, Philippines — If your or your lady's heart starts beating faster at the sight of Tiffany & Co.'s distinctive blue box, the jewelry company has come up with the perfect gift this Christmas that bears all the luxury hallmarks of the house without breaking the bank.
Tiffany just launched its eponymous fragrance, and I was so curious as to what it would smell like. Would they attempt to recreate the famed Tiffany diamond in the bottle? And, if so, what would a diamond smell like, anyway: crystalline, sheer, like air?
Thankfully, Tiffany didn't go for the obvious and instead focused on the preciousness of the ingredients. Master perfumer Daniela Andrier of Givaudan chose to build the fragrance around iris flower, one of the most prized and pricey ingredients in perfumery. Harvested in France during the months of July and August, iris butter is obtained through a unique hydro-distillation extraction exclusive to Tiffany.
Iris was no random choice, either. Historically, the flower has been a significant part of Tiffany's DNA — early sketches of irises were found in the Tiffany archives, and an iris brooch set with demantoid garnet blossoms and Montana sapphires earned Tiffany the grand prize at the Paris Exposition in 1900.
Overlaid with top notes of green mandarin, the scent opens as a fruity cocktail sweet enough to lure anyone in its vicinity before powdery iris starts peeking through, grounding the fragrance with its earthiness. Base notes of patchouli blended with musks deepen the composition even more, giving it lasting power and a refinement that would go perfectly with a long gown, diamonds, and a flute of Champagne.
This is what luxury according to Tiffany & Co. smells like, and the glass flacon elevates its contents even higher. Taking inspiration from the house's most iconic diamond cuts, the facets at the base recall the 128.54-carat Tiffany Diamond — perhaps the world's rarest yellow diamond, with 82 facets — while the geometric lines of the shoulders mirror the house's Lucida-cut diamond engagement ring.
Tiffany blue accents the collar in the house's signature T pattern, while under the cap is a metal plaque engraved with the Tiffany & Co. mark. The juice itself is also tinted that iconic, robin's-egg blue. And, like all Tiffany creations, the fragrance is presented in the signature Tiffany Blue Box, the internationally recognized symbol of the New York City jeweler.
Get ready to make hearts beat faster.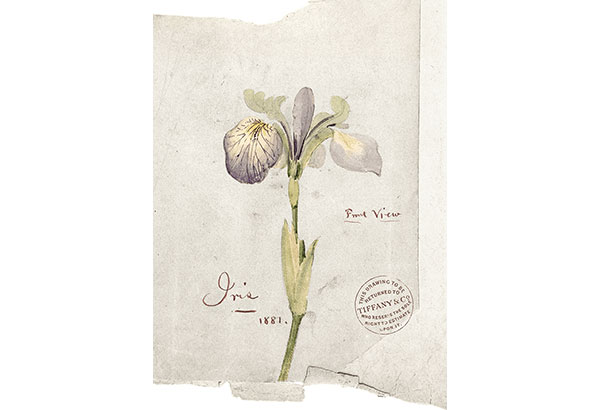 Part of Tiffany's DNA: Early sketches of irises were found in the Tiffany archives.
* * *
The Tiffany & Co. fragrance is available exclusively at Rustan's and the Tiffany & Co. boutiques in Rustan's Shangri-La and Rustan's Makati.