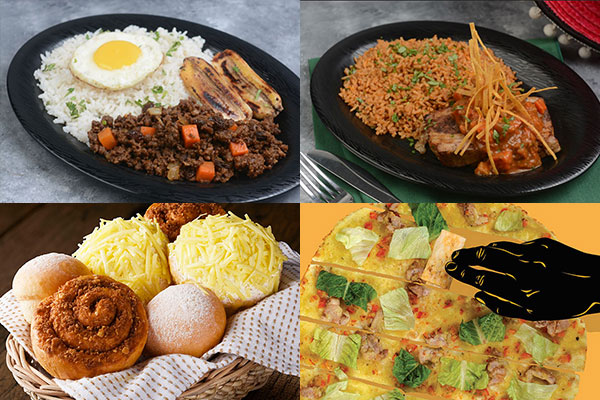 Check out these new offerings.
#FoodFriday: 13 flavors to try for Friday the 13th
MANILA, Philippines — Friday the 13th is said to be bad luck, but not if one is in the company of good food, family and friends!
These new offerings might be what one could be looking for to wipe all of the week's worries away.
1. NYU Margherita
Made with tomatoes and imported mozzarella cheese drizzled with olive oil, this new hand-rolled pizza can be loaded with fresh basil leaves for a pop of flavor.
2. Chicken Corona
Made with Southwestern style tender strips of chicken, this hand-rolled pizza can be loaded with iceberg or romaine lettuce with a squeeze of lime juice for that Tex-Mex punch.
3. Prosciutto Ham
Made with prosciutto ham, fresh tomatoes, caramelized onions and cheese, this hand-rolled pizza can be loaded with arugula and alfalfa sprouts for that mouthful of freshness.
NYU Margherita, Chicken Corona and Prosciutto Ham are the new Dear Darla Pizza flavors of New York-based dining franchise Yellow Cab, which offers these new flavors with beer pairings.
"The lightness of the greens paired with the various beer flavors provide just the right balance — perfect to fuel the working girls' hustle by capping off the day with a girls' night out," says Elise Veloso, the dining chain's senior marketing Manager.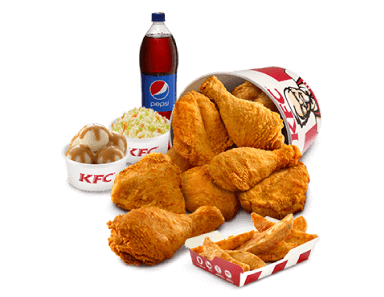 KFC Philippines launches its Delivery Fans Day, an annual event that aims to celebrate and give back to its loyalists and delivery service enthusiast. As added bonus to KFC meals with the family or barkada this payday weekend, surprises and giveaways await delivery fans in Cavite, Rizal, Cebu, Davao, and Pampanga, as well as select offices and villages in Metro Manila. Until October 31, KFC Delivery users will also get to enjoy a free Coke for every minimum purchase.
4. Garlic Parmesan McSpicy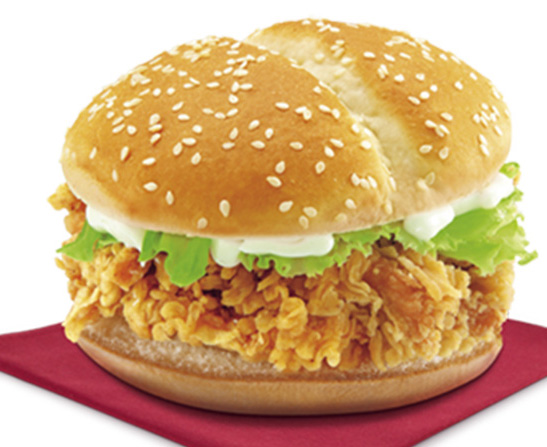 McDonald's brings back the McSpicy with a new flavor, Garlic Parmesan. It is the same chicken burger spiced and layered with garlic parmesan sauce. The sandwich is in a toasted black and white sesame seed bun. The diner recommends pairing it with the new McFreeze in Frozen Dalandan and French fries.
5. Orange, citrus and mixed berries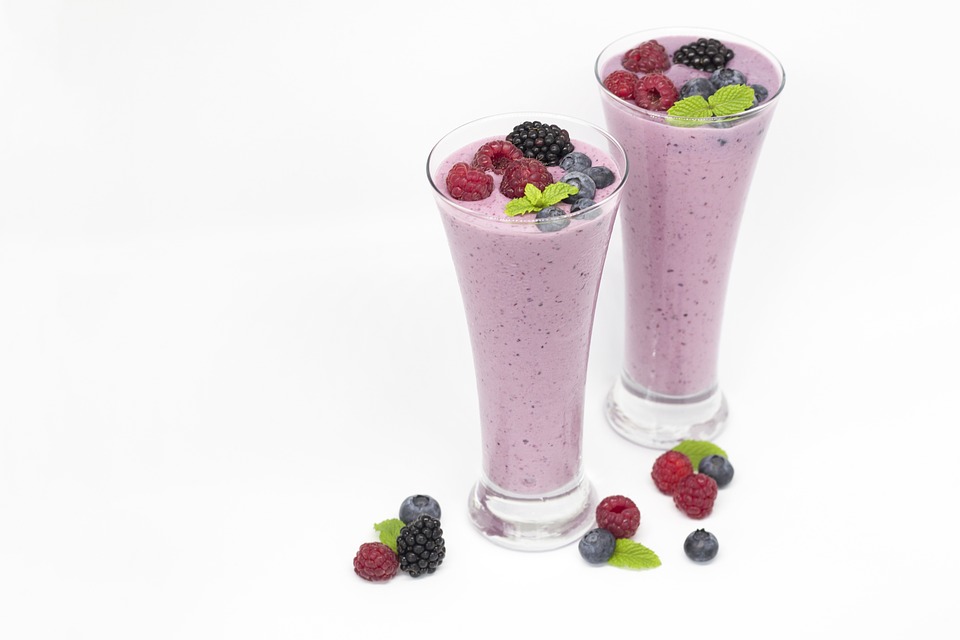 Berocca is available in all drugstores and selected supermarkets nationwide in orange, citrus and mixed berries flavors.
New Berocca ambassadors Richard Juan, Daniel Marsh, Kryz Uy, Gretchen Ho and Nico Bolzico launched their new adventure videos on Facebook and Youtube.
The multivitamin brand helps improve mental sharpness and physical energy because it contains a specific combination of B-Vitamins, Vitamin C enhanced with added Calcium, Magnesium and Zinc. These ingredients work in synergy to help the body release energy from food.
The label also claims to be one of the few vitamin and mineral supplements supported by multiple double-blind, randomized and placebo-controlled clinical trials. Cutting-edge brain imaging techniques have shown the brand's impact on brain activity. It is available in all drugstores and selected supermarkets nationwide in orange, citrus and mixed berries flavors.
6. Cagayan De Oro Pastel
It is known to many that pastel is a very popular pasalubong of Cagayan De Oro.
This version is a sweet and buttery bun with dulce de leche filling, brushed with butter and finished with a dusting of powdered sugar.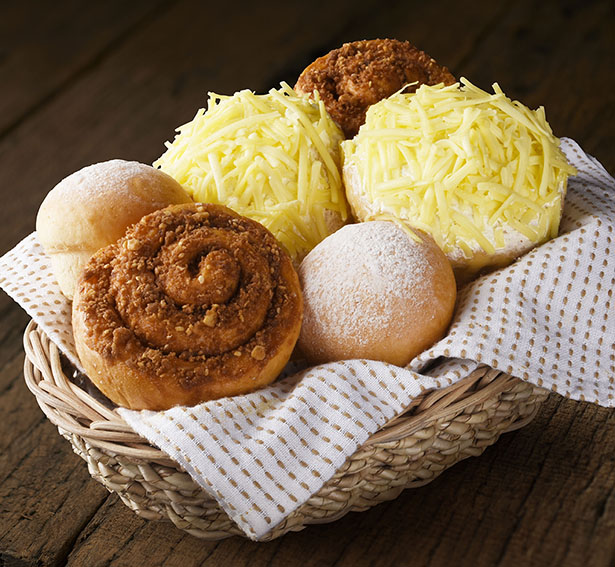 Cagayan De Oro Pastel, Nutty Caramel Roll and Ensaimada Royale are recipes of Roy Tabocolde and Greegy Cabarrubias, winners of the first Tinapay Natin Bread Baking Competition, a nationwide contest that aims to celebrate the vibrant tradition of Filipino bread-making. These bread products can be found in Max's Corner Bakery until the end of the month.
7. Nutty Caramel Roll
This is a combination of caramel sauce, sesame and butterscotch toppings set in a bread for a fusion of Eastern and Western flavors.
8. Ensaimada Royale
This version is smothered with butter, filled with sweet and tangy cream cheese, and topped grated cheddar cheese. This combination features a contrast of sweet and salty flavors that can be paired with hot chocolate or coffee.
9. Sparkling grape juice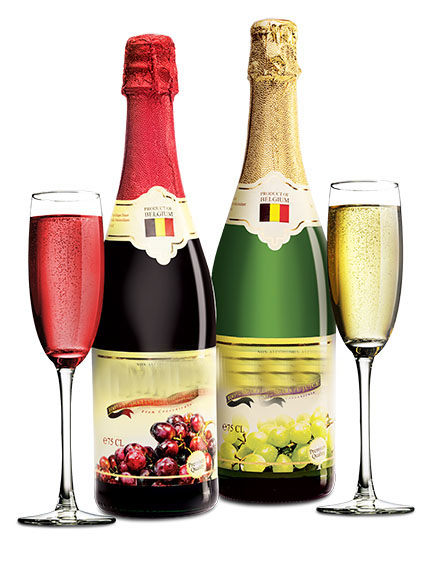 Fizzy and bubbly, this kid-friendly drink is non-alcoholic. The red and white variants of May Sparkling Grape Juice is arguably made of selected, high-quality grapes from Belgium. This drink can also be served as a
mocktail
for everyone regardless of age and dietary restrictions.
10. Tortilla Soup
This is a dish served with chicken, pico de gallo and cheese. It can be enjoyed as a side order to burrito or an appetizer before a full-on meal of Chipotle Chicken.
11. Southwest Burger
This dish is served with flat-top grilled beef patties seasoned with southwest seasoning, fresh lettuce, tomatoes and onions, in toasted bun.
12. Southwest Wings and Mexican Caesar Salad
This salad could be a side meal that could complement Tex-Mex flavors.
13. Mexican Roast Beef
This grilled beef is served with chunky tomato-queso sauce, topped with tortilla strips.
Tortilla Soup, Southwest Burger, Southwest Wings and Mexican Caesar Salad, and Mexican Roast Beef are creations of Moe's Uptown Mall in Bonifacio Global City.
Nothing could be a better pick-me-up this gloomy end of the week than food and drinks shared with family and friends. As the saying goes, "Thank God it's Friday!"