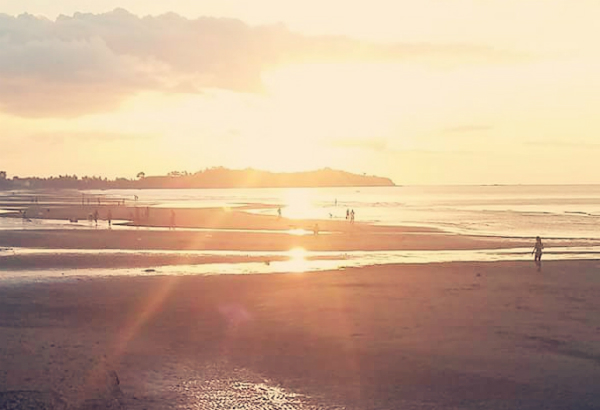 Enjoying the sunrise on the horizon during a morning stroll #thisishome Ghing Ghing
(philstar.com) - November 3, 2015 - 7:12pm
MANILA, Philippines -- White sandy beaches on the bay by Cebu City. A paddy field, clouded in morning mist. Catching tilapia fish in the backyard pond.
Sitting on a beach, enjoying the moonlight. New born piglets at the back of the house. The Kawasan waterfalls.
A cat on the sofa of a house in Laguna. Pulling your weight in a game of tug-of-war in the garden with the family. Men in a boat just off the coast of Marinduque.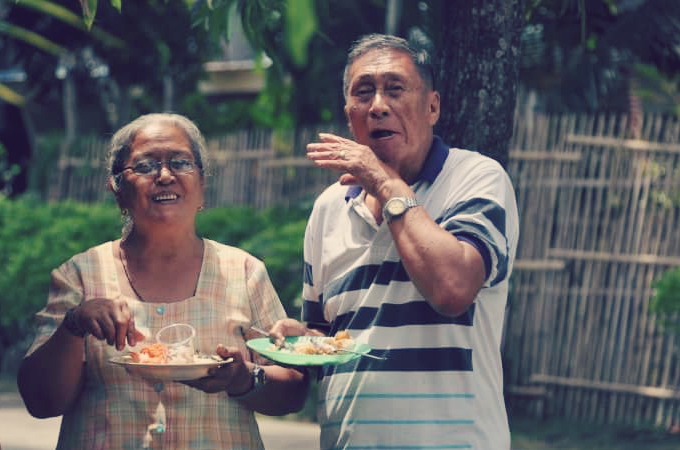 Grandma and grandpa enjoying a meal in the sunshine. The smiles on their faces are a gentle reminder of the comfort of home | #thisishome
Merlynne Merl Ponteras Collie
What is home?
At
WorldRemit
, an online money transfer service, we asked thousands of Filipinos about the things that made them think of home.
We wanted to find out how they feel about where they come from and what connects them to the places where they are now. We received an overwhelming response with hundreds of answers, thoughts and photos.
Everyone has their own ideas of home, unique and different.
Some of the responses we received were what you might expect: a house, a room, and the four walls where somebody grew up.
But a lot turned in very unique answers.
"Sometimes home is not four walls. It is two eyes and a heartbeat."
Probably the most predictable answer – and the one most commonly given – was family. A photo of your grandparents says it all – comfort, joy, and the memories of a place where someone grew up. And it isn't just our elders.
"My home is my kids," says one customer. Family reminds us of home, a place where we are among kin.
Another Filipina sent us a photo of her first meeting with her mother-in-law as her most precious reminder of home.
And then, of course, there is food. Pick one photo out of the hundreds we received and chances are you'll be looking at a group of smiling Filipinos around a table, enjoying any of the classic dishes from home: chicken adobo, sisig, or dinengdeng.
"This is home – Salo Salo," written under a picture of a family gathered around a table packed with delicious treats.
"Eating sweet potato, for me this is the real home," read one of the suggestions we received.
Tuba is another favorite – the familiar taste of the bitter drink can make us think of home.
Funds sent home by Filipinos working abroad often goes towards the family larder.
"Every time I'm sending money home," one comment reads "they find time to take out some food."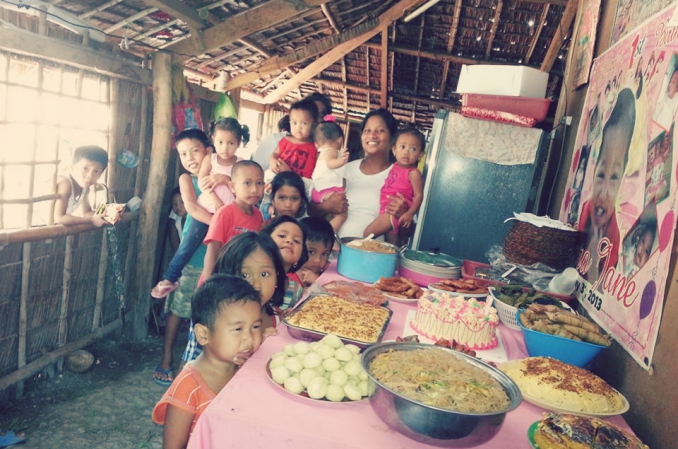 Salo Salo | #thisishome
Nida Paz Munn
But home doesn't have to be Manila or Cebu. For many of our customers living abroad, the Philippines isn't the only place in their mind.
You told us home is apple-picking in Germany, eating ice cream in the UK, or getting used to the snow and the cold in Switzerland.
When life couldn't be more different to a beach in the Philippines, Filipinos everywhere have found new places they now call home.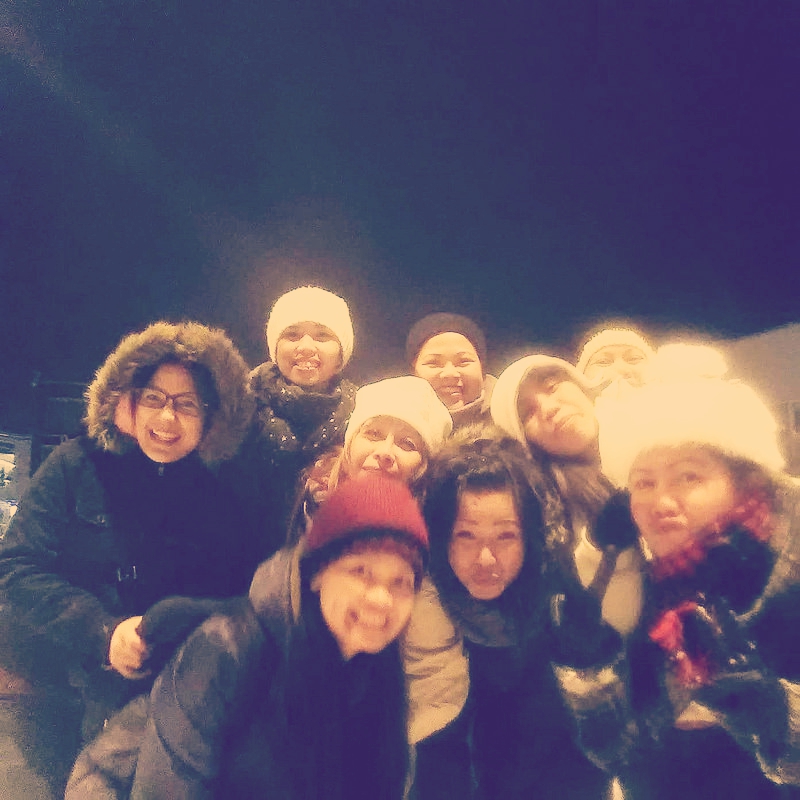 Keeping warm in Estonia | #thisishome
Aletheia Asentista Duhaylungsod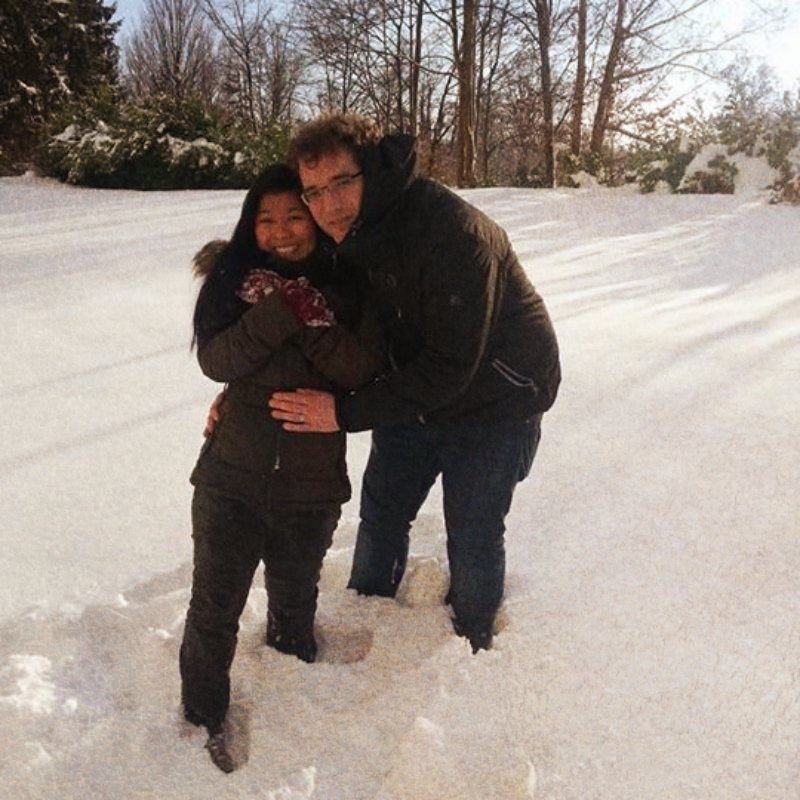 Getting used to winter in Switzerland: "Surely a place I can now call home" | #thisishome
Jupa Atindan Marti
If you've moved overseas, staying in touch with friends and family at home is important, and services like
WorldRemit
are helping you feel closer to home.

WorldRemit
Today, WorldRemit allows Filipinos in more than 50 countries to send money home anytime, anywhere.
With a few taps on the WorldRemit app, you can send funds instantly to Smart or GCash Mobile Money accounts or BDO, Metrobank and PNB bank accounts.
Cash is available to collect instantly from any branch of M Lhuillier Kwarta Padala, Cebuana Lhuillier and Banco de Oro.
WorldRemit also offers next-day transfers to all other banks and cash pickup from branches of Metrobank, LBC, PS Bank and Palawan Pawnshops.
Home delivery is available within one working day for all major cities.
WorldRemit's friendly and trusted team will make sure your money gets to friends and family as quickly as possible. Thousands of Filipinos around the world already use
WorldRemit
to send funds online – to feel closer to home.