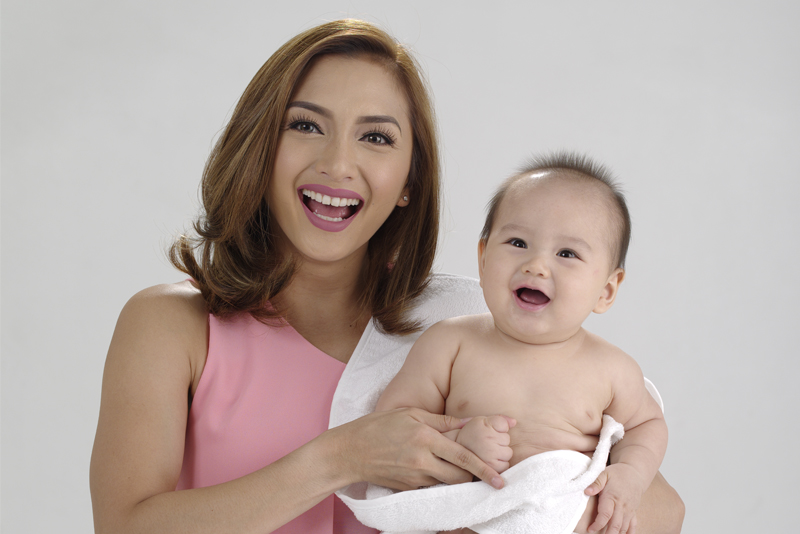 Iya Villania believes that affection is one form of love languange between her and Primo. Babyflo®/Released
3 intimate love languages of mom Iya and son Primo
(philstar.com) - May 16, 2017 - 4:00am
MANILA, Philippines — No spoken language is exchanged between mothers and their newborn babies but they are able to understand each other. Love is all that they need.
As a form of communication, love language can be expressed in numerous ways. First-time mom Iya Villania, for one, is forming and discovering unique love languages with son Primo.
Here she shares three of the most intimate:
Breastfeeding
All mothers know the importance of breastfeeding to a newborn's healthy development. Breast milk provides antibodies needed to fight virus and bacteria, thus strengthening their immunity.
More than this, Iya believes that breastfeeding makes the deepest connection between her and 9-month-old Primo. "Breastfeeding is the one thing that no other person but I can do with Primo. Through it, I can give him comfort and nutrition," she says.
And when comforted and cared for, Primo responds by being clingy to her. Iya, of course, enjoys this very much.
Time
Since giving birth in August 2016, Iya has already gone back to work at GMA-7. She currently co-hosts a Sunday game show titled "People vs. The Stars" with her husband Drew Arellano. Despite this, she remains to be hands-on in providing him only the best.
"I do what I need to do to give him what I think is best for him. Whether it's preparing his meals, taking time to pump, doing what I need to do to be able to supply the milk he needs, and taking care of myself so that I can have the strength, endurance and patience when taking care of him," she explains.
This way, Iya is always present to attend to Primo's needs, which he shows by crying just like all babies do. At times, he also rejects the things he doesn't like.
Affection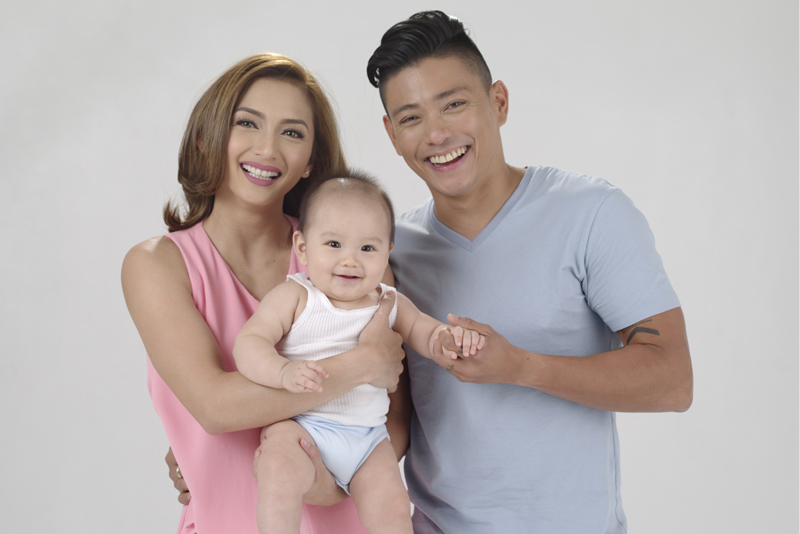 Mommy Iya, Baby Primo and Daddy Drew are ambassadors of a happy family and endorsers of Babyflo®.
Iya says the ultimate love language between her and Primo is affection. They are most affectionate in the mornings when they will just linger in bed to bond by cuddling some more.
She adds that Primo is also a naturally happy child who expresses his feelings by always smiling, laughing and giggling, affecting everyone around him, not just Iya, with joy.
Iya hopes that Primo grows up with a good heart. "I just want him to be a good person who is God-fearing, strong willed and a pursuer of dreams."
Babyflo® understands the language of love that innately exists between moms and babies. That is why it provides baby care products that enable moms and babies to share love responses. For mommy Iya and baby Primo, together with daddy Drew, they enjoy bath time using Babyflo®'s Soap-Free Bath and Babyflo Oatmeal Bath.
Let love flow with Babyflo®. For more information and updates, visit www.facebook.com/BabyfloPH.