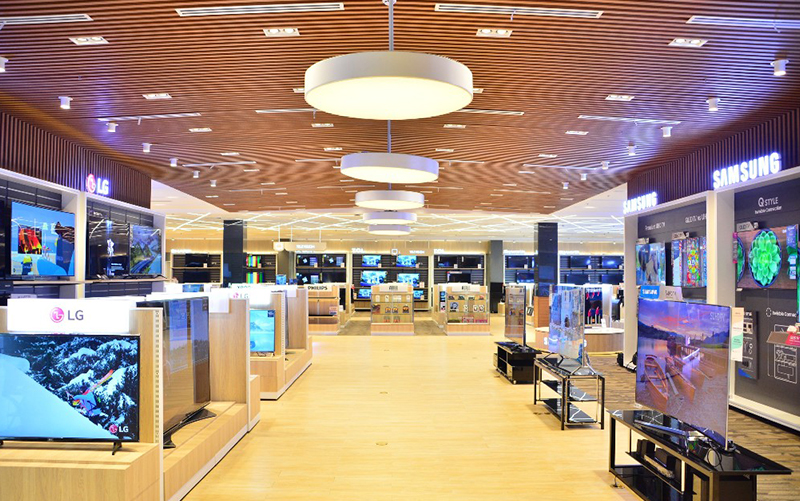 The store aims to provide a world-class experience when shopping for appliances.
Redefining appliance shopping
MANILA, Philippines — Shopping for appliances in the Philippines usually feels like a chore – with appliances stacked up in a drab, skimpy space that seems more like a warehouse than a store.
But now, faced with competition from online shopping sites that offer promos, discounts, and the promise of fast delivery, appliance stores nowadays must shape up to keep up.
SM Appliance Center reinvigorates the shopping experience by bringing a homier touch to the expansive retail space. Rolling out the new design concept in SM City Pampanga, the new and improved, refurbished 2,300-sqm Appliance Center now flourishes with greenery, bright yellow accents, and slatted wood details across its sloping ceiling.
"With this new design concept, we wanted to offer a respite inside the mall. As we all know, the word 'appliances' itself is very cold and technical, and so we wanted to change that and bring customers a feel of a warm, contemporary home," shares Millie Dizon, SM Senior Vice President for Marketing.
Launched July 26 at SM City Pampanga, the new design concept will soon be seen and experienced in SM City Mall Appliance Centers nationwide. "We started in SM City Pampanga, because the Kapampangans are close to our heart…Pampanga is where we launched our first provincial mall up north," adds Dizon.
In addition to the new design look, the centers will become easier to navigate, with well-planned spaces that allow mall-goers to shop more thoughtfully. Stylish illuminated signage and striking geometric patterns on the ceiling make for attractive focal points that guide shoppers through the different sections. Find the best and most trusted brands in the industry, as well as the latest gadgets and appliances fresh from the manufacturers. Customers are also welcome to experience first-hand the unique benefits of the products and appliances through the bigger, better interactive displays and demo stations.
"Here, you'll find your favorite, premium appliance brands at great deals. Apart from the major brands, the center has also opened up its spaces to local players. Here, in Pampanga, we're proud to welcome Brikk microwaves and refrigerators," shares Juno Limjap Sison, the center's senior marketing manager.
"We're very excited to introduce this new concept, because it's the first of its kind. More than putting the products on display, we want you to experience them and get a real idea of how these fixtures and appliances will work and fit into your own modern, digital home. We invite everyone to check out the new space, and experience first-hand the unique shopping experience that only the center provides," ends Limjap Sison.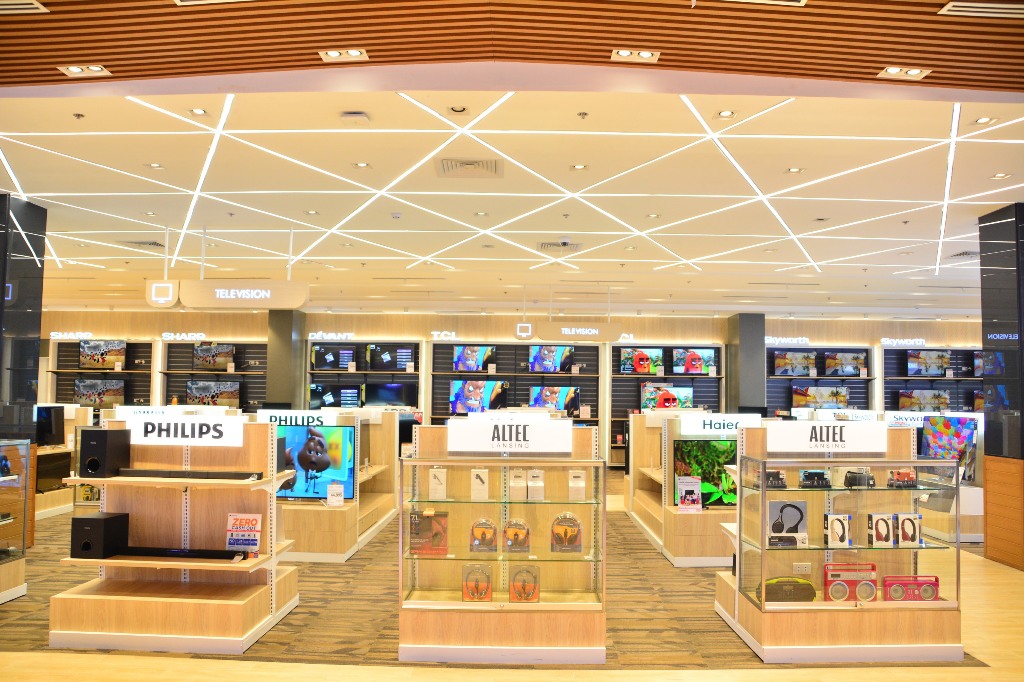 SM City Mall Appliance Center boasts of a new look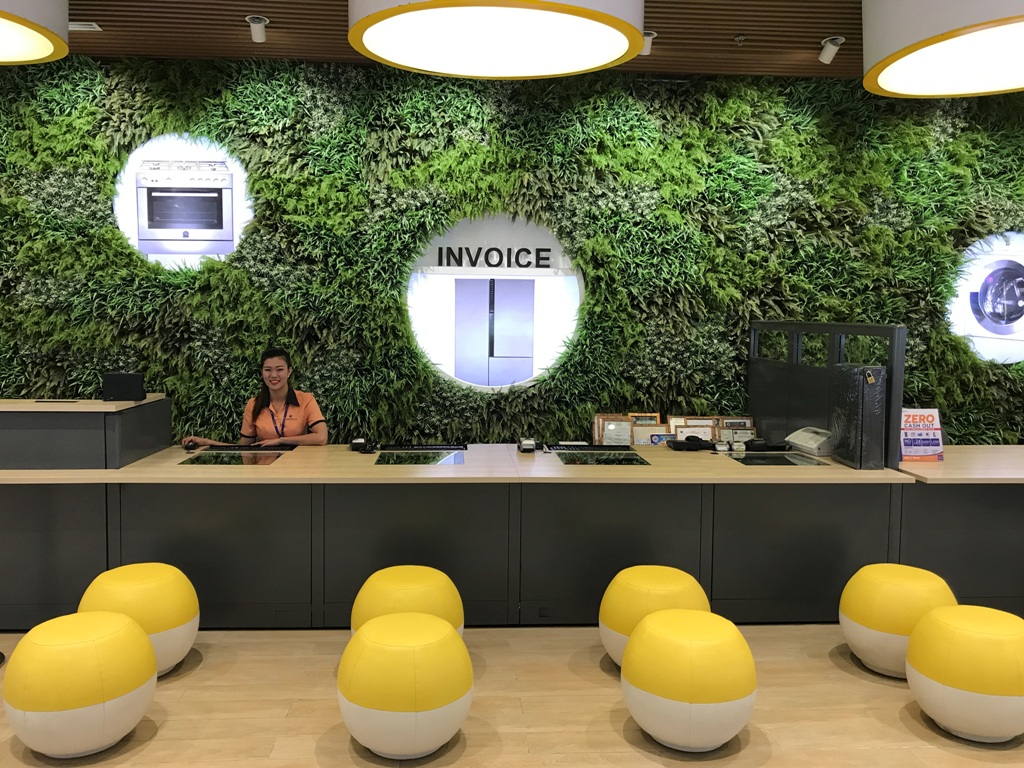 The appliance store has been revamped to look more modern and vibrant.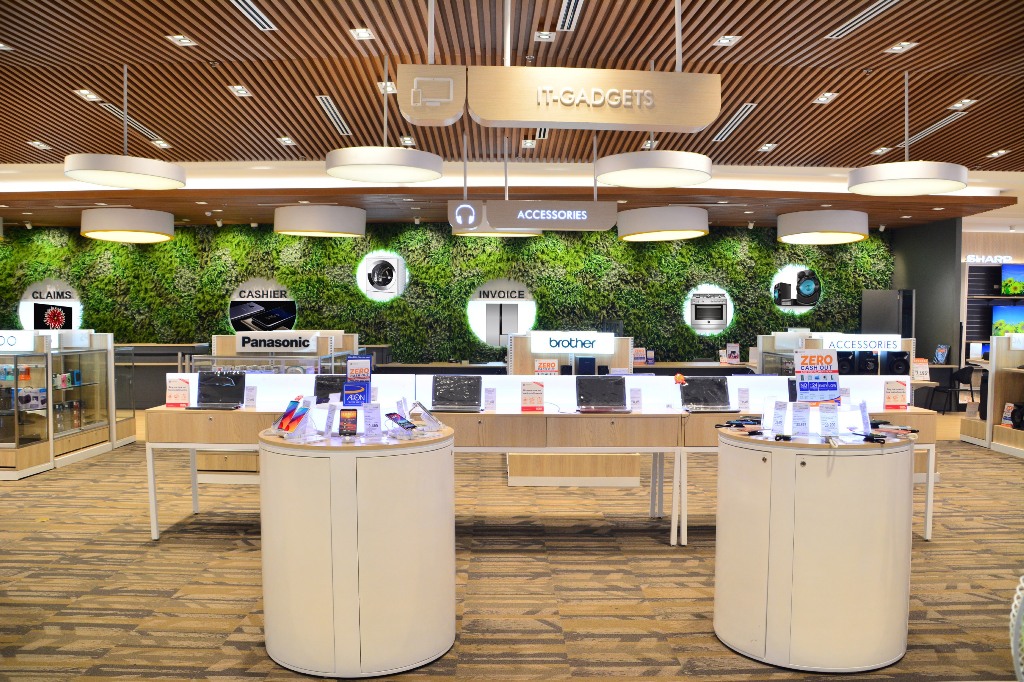 The store aims to provide a world-class experience when shopping for appliances.