What makes the Filipina exceptional?
There are quite a number of foreign diplomats and expats who have been assigned in Manila that couldn't help falling in love with the Filipino women. Foreigners say it's because the Filipina beauty exudes so much appeal and charm. They are always smiling no matter what situation they are in. Other qualities of Filipinas is that they are faithful to their partners, more cariñosa and they usually look younger compared to foreigners their age.
Let me share the stories of distinguished men whose hearts were captivated by Filipinas.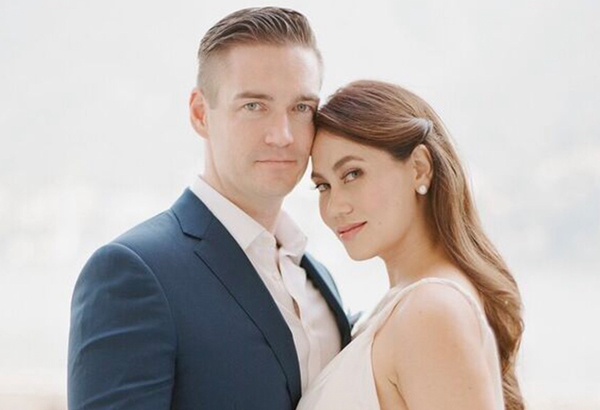 Justin J. Pitt,

hotelier

, married to

Cristalle

Belo

Henares-Pitt
The Filipino I know best is, of course, my new bride, Cristalle. She is a person of many unique and outstanding qualities, and yes, I am biased so forgive the next few paragraphs from a proud husband.
I find Cristalle's positivity infectious, her innate ability to see and cherish the best in people, events and circumstances is indeed unusually good. Too often we spend time thinking and worrying about our problems; for some it is their worst habit. Like Cristalle, we should talk, share and celebrate our joys and live a life of positivity.
Cristalle's ability to derive joy from all parts of life leads me to another quality that makes her exceptional. Being Australian, I enjoy the simpler things in life, a good meal, a nice bottle of wine or a beautiful view surrounded by nature. Cristalle, despite her station in life, is a very humble, grounded and relaxed soul that can share in these simple pleasures without fuss.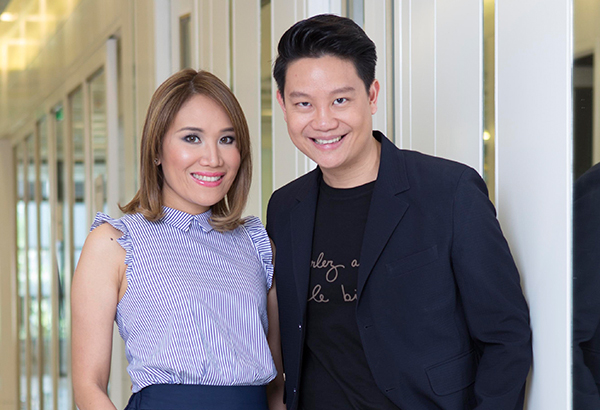 Dr. Z

Teo

, married to Dr.

Aivee

Aguilar-Teo
What makes the Filipina exceptional is that she is not only beautiful but also has a strong sense of family values. She is committed to building a strong foundation for the family and she has respect for her husband. She is also a hard worker and will always put others first over herselves. These traits make the Filipina a very unique breed of woman. A true modern woman combining the best qualities of western and eastern values.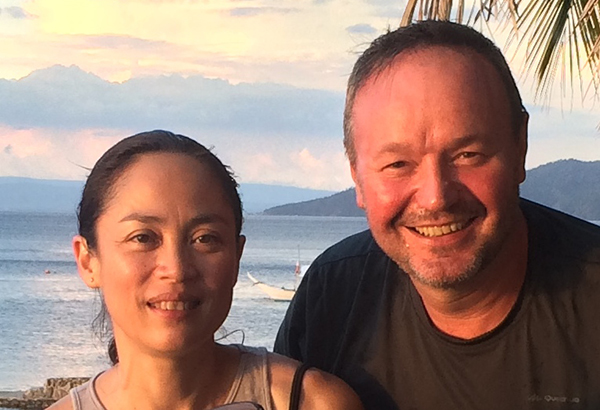 Chef

Cyrille

Soenen

,

Maitres

Cuisiniers

de France, married to Anna

Ascalon-Soenen
What is fantastic about the Filipina is that they are the best with children, the way they educate them, giving them the right balance between love, care and education. They try to raise independent children without letting them forget the important things in life. Well, I'm not sure about all Filipinas but my wife, Anna, is like that and that's why I love her so much.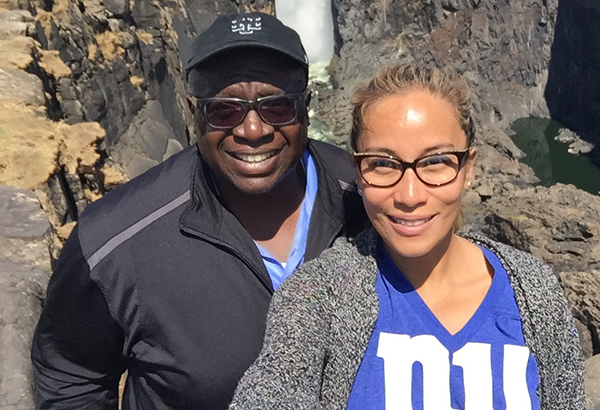 US Ambassador to Zimbabwe Harry Thomas, married to

Mithi

Aquino-Thomas
Her resilience, wisdom, faith and family. The Filipina often has to be the breadwinner whether at home or abroad and is expected to sacrifice personal happiness, career goals or even true love to support her family.
The Filipina unhesitatingly provides emotional support, reassurance and material goods to her family, but it can come at the cost of physical and mental health. That said, the Filipina soldiers on because she truly understands that securing a better future for her family is paramount. My husband concluded that, although Filipinas are often described as among the world's most gorgeous women, our true beauty is inner strength and self-sacrifice.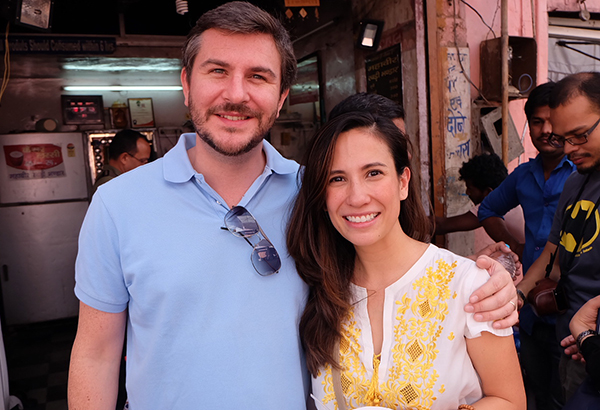 Jonathan

Crespi

, married to Stephanie

Zubiri-Crespi
Filipinas really make their family and even extended family their first priority. Coming from Europe, we put the utmost importance on family. I love how my wife and I share the same values.
Mark

Choon

, GM, Manila Peninsula, married to Jennifer

Evangelista-Choon
In my opinion, just by looking around Manila, Filipino women have proven that they are equally talented, passionate and driven to achieve the same (if not higher) heights as their male counterparts.
I'm married to a Filipina, and my wife's sense of openness is the quality of hers that I find most attractive — she accepts and appreciates people for who they are, not who she wants them to be. It's also her strong family ties and family values that provide me with stability. Last but certainly not least — natural curiousity to want to see the world and experience new cultures. It inspires me to want to come along for the ride.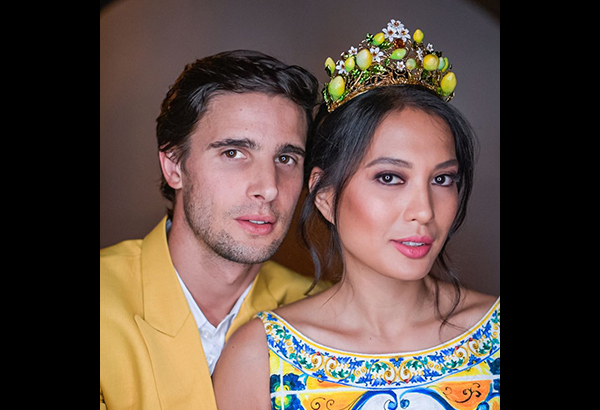 Adrien

Semblat

, country manager, Adidas Philippines, married to Isabelle

Daza-Semblat
Filipinas have an exceptional level of loyalty and caring for their loved ones.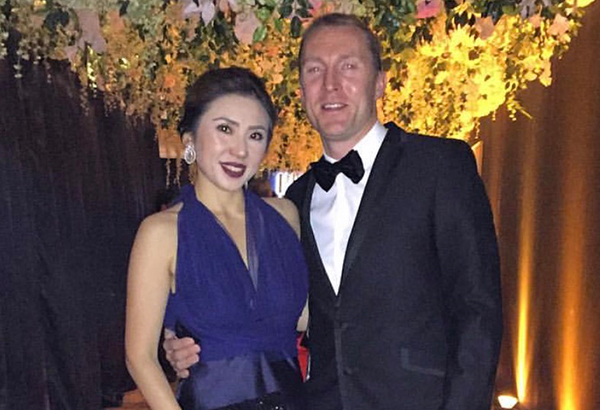 Chris Mc

Kowen

, businessman, married to Carla

Yeung-Mc

Kowen
The Filipina is a matriarch, a binding force. Providing an oftentimes greater responsibility to the family than any other. The Filipina has a resolute strength and passion that knows no bounds.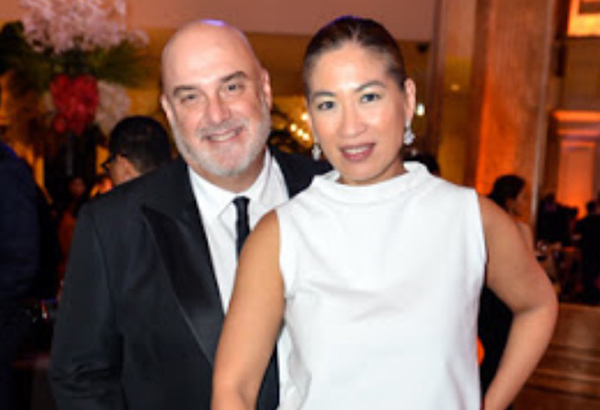 Philip

Hagedorn

, chief investment officer,

ATR

Asset Management, married to Techie German-

Hagedorn
I think there are three key attributes that make the Filipina exceptional. First is her fierce loyalty to her family. The family is, above and beyond any job, material possession or personal ambition, the most important aspect of her life. Second would be her amazing world-class style and creativity. She can create beauty from the simplest of materials. She also has a sense of style that elevates the woman's persona above all. Third is her humble style of leadership. Many think that the man of the house rules. In the Philippines, this traditional concept may be so in appearance, but in reality, it is the Filipina that rules. She is the center. She is the fabric that keeps the family and country together.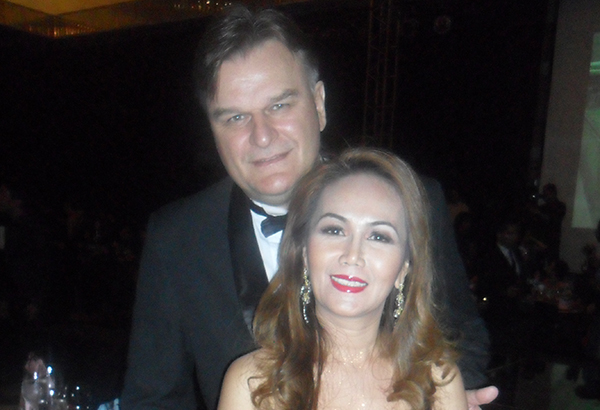 Nick Allen, chairman, Global Works (USA) Corp., married to

Maritess

Bolon-Allen
That's an easy question to answer, Filipinas are kind, intelligent, loyal, smart, fun, beautiful, bold, brave, considerate, loving and caring, and always with grace, poise and presence; these things every man knows and qualities every man absolutely respects.