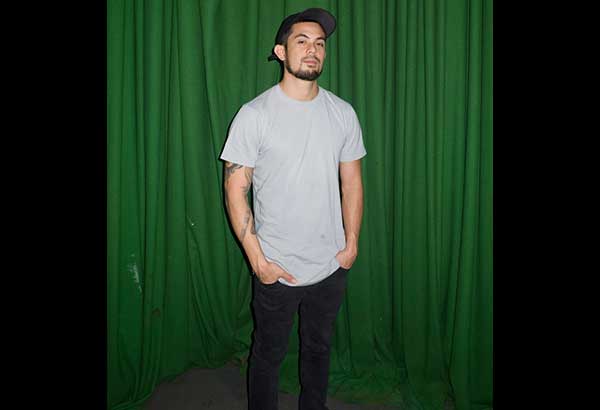 Under Tarsier Music, Chris Lopez or DJ Moophs produces an eclectic sound cannled Tropical Bass. Photo by REGINE DAVID
There's a common misconception that all deejays do is hold on to askew headphones and turn knobs. If this were true, it'd beg the question why names like Zedd and Martin Garrix are not simply dissolving into the background and are instead earning credit as the main artists on their released tracks.
"That's actually something I struggled with it a lot when I was younger. In high school, I loved listening to Paul van Dyk and I thought, 'Wow, this stuff is so cool, it would be cool to try and make this.' But then when I actually started doing it and the thought of having played in a band and being a guitarist, it was like, 'What, I'm just going to stand here and press play and shift it over?'" says Chris Lopez, also known as DJ Moophs. "But there's a lot of art that goes into the crafting of the music. People are understanding more now, but to create music like this takes about a hundred hours."
True enough, earlier this year, Scottish deejay/producer Calvin Harris posted a two-minute-long video showing the meticulous detail it took to produce one of the hugest hits of the summer, Slide, featuring Frank Ocean and Migos. The video shows Harris in the studio, painstakingly playing instrument after instrument, laying down layer after layer to create a sound that may not be as common in other musical genres.
Lopez, who graduated from University of Southern California with a BA in music, is not only a deejay/producer but also happens to be the International Music Content Officer at Star Music. He is one of the key figures behind the company's newest venture that launched on Sept. 8, an imprint called Tarsier Music. This is an experimental division under Star Music that is basically what Diddy's Bad Boy Records is to Epic under Sony Music or what Dr. Dre's Aftermath Entertainment is to the Universal Music group, and is focused on breaking into the international market with a largely more electronic sound.
Lopez recounts that after the band he had played in while living in California for nine years broke up, he began experimenting with electronic sound. He moved back to Manila in 2013, and it was through working the music scene here that he discovered how much untapped potential there was and how badly a platform was needed. The concept of Tarsier Music, which would be an entirely different animal from Star Music's artista-focused packaging of its artists, began brewing. The approach would be both more global but also more organic, where artists would be given more freedom to discover their own vibe, as opposed to adhering to a more corporate structure.
The label, currently more focused on music production rather than artist management, also aims to work with collaborative artists across different labels. Their first international collaboration is with Sweater Beats, in which they did a remix swap. Moophs released a remix of Sweater Beats' Glory Days with his signature tropical bass touch, whereas Sweater Beats is working on a remix of the Edana-featured single Friction. They're in talks to do an altogether original track, and would be the first of a list of international acts that Tarsier is aggressively pursuing.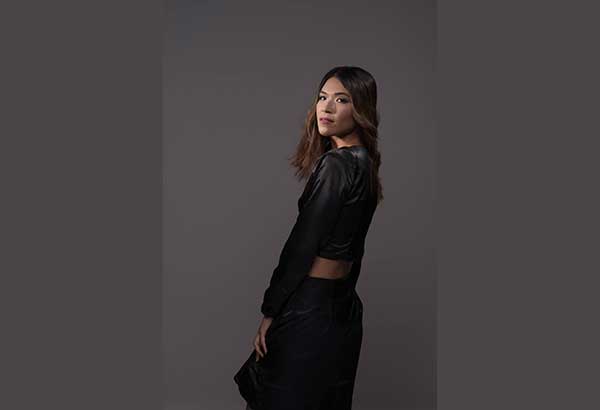 Bianca Yuzon or YUZON charms us with her indie-electronic music. Her first song Feathers actually reads more like a poem.
Photo courtesy of TARSIER RECORDS
In the local sphere, more importantly, multiple Awit award nominee KidWolf is also producing tracks for Tarsier, which emphasizes the label's priority on deejay/producers over pure club performance deejays. Without any shade to the latter, their focus is on harnessing local talent and creating the space for them to shine, which cannot be done without creating original content. So when Tarsier launched, it did so not only as a label, but also introduced its initial roster of artists through a first cycle drop of eight original tracks and three music videos.
The Tarsier artists fall in two categories: one being urban, which takes a different approach to classic hip-hop while still featuring rappers and R&B singers. Tarsier's urban lineup includes slightly more established artists Sam Concepcion and Kiana Valenciano, as well as the fresh-faced Markus. Its other category is electronic vocals, which features artists who quietly have their own following but aren't as mainstream as artists under the flagship of Star Music. It relaunches Marion Aunor under the mononym Marion, redirecting her musical focus to more EDM, and her songwriting ability is clearly present on her track Electric Gold. Its newer electronic vocalists include Xela, Edana,and Yuzon.
What makes the imprint equally interesting is that some artists are equally involved in a capacity beyond producing music. Yuzon, more widely known as Bianca Yuzon, came to the label as an aspiring artist who sent in tracks to its flagship, Star Music. She had collaborated on some work with British producer Howard Whiddett, whose invitation to work together found her jumping from studying acting in New York City to finding her voice as a musical artist in London. Interestingly enough, Yuzon also has a background in arts management, which gives her an interesting perspective into the business and management as well as the creation of art. And given the label's focus on the international market, all these things combined, with Yuzon's network, talent and personality, made her a perfect fit to become Tarsier Records' PR specialist. "I remember going over our list of artists with Chris on my first day. I was especially motivated by the passion and drive of our younger artists; I told him that representing Tarsier and putting their work out there felt like a calling, and that with a strange twist of fate, I get to be the person in the industry championing them the way I wish someone had for me in Manila when I was their age. Forgive the queso," says Yuzon. "Tarsier's existence and its mission to 'collate the international-ready sounding music that exists in the Philippines and give it local support, but to simultaneously reach out to other markets that might be receptive to it' makes me feel like 'Yes, it's about time,' and also gives me this positive eerie feeling that I get to be part of something wondrous and epoch-making."
Epoch-making though it may be, however, the label doesn't claim to redefine the landscape of Philippine music. But it's doing what it can to showcase the breadth of yet untapped Filipino talent, including already working hard on succeeding cycle drops which will feature more collaborations with KidWolf, as well as some of Yuzon's work with Whiddett. "I don't think we can claim that we represent Filipino music. Not at all," says Lopez. "I didn't grow up here. I've been here for four years. There are guys who are OG in the scene, and I'm not. I'm a visitor, comparatively. But I have a vision, and I can see how this could potentially work to create a platform for those tried-and-true, born-and-bred Filipino artists to be heard on the world stage."
Yuzon adds, "We may be starting fresh, but the possibilities already seem endless."
* * *
For more information and access to upcoming gig schedules, the label can be found on Instagram, Facebook, and Twitter under the handle @tarsierrecords.