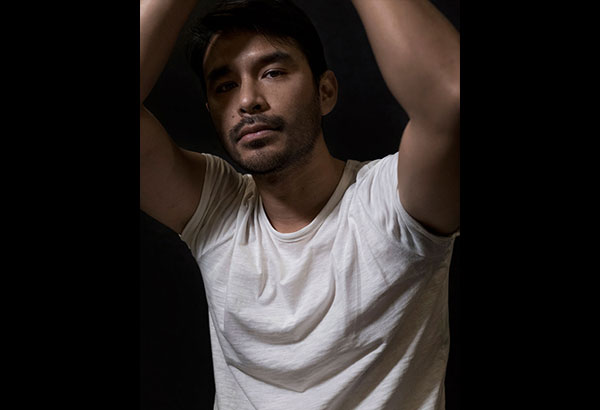 Atom Araullo dives into new waters with his documentary and acting projects.
Gabbie Tatad
(The Philippine Star) - November 3, 2017 - 4:00pm
MANILA, Philippines — Oh my gosh," Atom Araullo exclaims, his hands almost flying up to his face as he leans back in his chair. "That's a very nice first question," he laughs, albeit heavy with sarcasm. When you're of Araullo's caliber — and that is to say a professional who is intelligent, insightful, handsome, and has enough tape to back up all three claims — a network transfer doesn't come without a press release. Still, it's different hearing it straight from the horse's mouth. So we ask him, flat-out: why the switch?
Araullo, as expected, is extremely diplomatic. He expresses a deep love and admiration for the ABS-CBN news and current affairs team, with a special mention for the documentary group that he'd worked with for years. "We did amazing work together and produced documentaries that I'm very proud of," Araullo says. "I felt like even though I had a good run at ABS-CBN, I learned a lot from my colleagues and mentors, and it was where I really started my career in journalism. I felt too comfortable with what I was doing, and I wanted to have a new focus. I wanted to have the opportunity to explore the limits of what I can do."
GMA came along and seemed keen to take on new things with Araullo, and was willing to give him what he calls "personal freedom to explore other things outside the network." Araullo adds, "I felt it was a good environment to be in at this stage of my career."
Araullo discusses his desire to pursue more long-form stories after several years of doing hard news, which are two entirely different animals. For the majority of his career doing news, Araullo, with his team, has had to produce two-minute segments pumped with facts that can later be augmented with updates as the story unfolds. Documentaries, however, have a certain added luxury: the ability to pursue a lead from all angles, zoom out into the big picture, zoom into the microscopic details, and then let the storyteller decide exactly how it should be told and in what manner the facts should be revealed. There is more creative license, as well as a responsibility to follow the story from the beginning and relay to other people. "Nasanay ako sa 10 years ng field work, and it's a run-and-gun kind of journalism, which is very important. But I wanted to explore another potential output in telling stories, I felt like I wanted to do something different and expand my repertoire."
Diving In
Sunday, Nov. 5 sees a bit of that expansion with his new documentary series entitled Philippine Seas, airing at 7:30 p.m. on GMA-7. It's not an idyllic, simply feel-good look at the beauty and wonder of the islands. It's the product of a 10-day expedition from Luzon to Visayas to Mindanao, with experiences running the gamut from dolphins swimming alongside passenger boats to fishermen taking life-defining and death-defying risks just to be able to catch enough tuna to make a living. "It's seeing it for yourself. I've known that the country's food security is under threat because of overfishing, and because of climate change. But actually, being there and talking to the fishermen, and the risks that they take, is eye opening. They have to fish farther out because there's no tuna by the Philippine coastline anymore, and the catches are dwindling. Fishermen are detained in Indonesia because they've actually crossed the border and are fishing illegally."
One of those detained fishermen, Samuel, provides the key to one of the most heart-wrenching moments in the documentary. Samuel is a father who has not yet seen his newborn daughter because of his detention, and the Philippine Seas team decides to create an avenue where he might at least see her face for the first time. It's a touching moment for sure, but it also begs the question of where the line is between observing a story and getting involved.
"We're human beings, and if your subject is in a tight spot, and he or she tells you about their difficulties, I don't think there's anything stopping you from being there for them and trying to ease their burden in any way you can. It's a judgment call, too. What message are you sending if you come in giving them bags of groceries and then you leave, and you have your story; that might be seen as rather exploitative. It's a balancing act, because these people have daily needs that, if you're in a position to address, then by all means do so. But you have to think twice about why you're doing it — if it's just to get a sound bite or an emotional reaction from them that you can use in your story." Araullo adds, "At the end of the day, you just have to be transparent. Like in the case of Mang Samuel, bakit hindi mo siya bibigyan ng ganung pagkakataon?"
It is with this kind of heart that Araullo chooses most of his subjects, noting that, "If there is a story of a person at the center of it, I'd like to do it." He says the key to understanding social issues or any pressing issue is not by talking about them conceptually, but by first seeing the person at the center. You have to understand their daily lives, their struggles, and how their milieu, which often includes manifestations or implications of larger issues, contributes to their struggle. It is for this reason that Philippine Seas couldn't just be a shiny view of our beautiful natural resources, because there is no story that isn't tied to a certain amount of human experience.
Broadening horizons
In terms of broadening his horizons, however, one of the most widely discussed news items of 2017 was that Araullo would be starring in the Mike De Leon picture Citizen Jake, as lead protagonist Jake Herrera. Araullo was extremely tight-lipped about the film itself when sitting down with us, although an official trailer was released Oct. 29, preceding the QCinema screening of De Leon's obra maestro, Batch 81. It is unlike any version of Araullo we've ever seen before — dark, dramatic, moody, and pushing old men around. And it's made us curious about whether or not this is something he sees himself pursuing in any capacity — not just acting, but perhaps being a writer or producer, given that his career as a newsman has made him privy to real-life stories worth telling in a different medium.
"It really opened my eyes to a whole different way in which we can tell stories. Minsan, mas effective pa magkwento sa tao gamit yung kwentong fiction rather than tell people what's actually going on at the moment. Sometimes simple facts are not as effective as a story that touches the heart. My goal as a journalist is to convince people to act, and I think that's what movies do as well. Film aims to leave a mark, not just to entertain, and in some ways, depending on the material, films can do that more effectively than other mediums might. And that's something I'd really like to explore."
Araullo, beginning with the Philippine seas, has set sail clinging to his core as someone invested in imparting the truth, but trying to find every possible permutation in which to do so. The sails are up, everything is open, and the possibilities are arriving a mile a minute. His one true guide in achieving his goal is simply to remain transparent every step of the way. "Wala akong ilusyon na reporters or journalists are completely unbiased. Take, for instance, even the newspapers at the time of the 1898 revolution. They were in their nascent stages, but imagine if they said, 'We're not sure but we have to balance the position of the revolutionaries with the Spanish government.' It's kind of funny if you look at it that way. In the same way, we're in the present, so we can't see the big picture, but the future will judge us for the decisions we make. So we have to do the best we can with what we know now and hope that history looks at us favorably."
Araullo adds, "The truth is biased, in that it only takes one side. If it's raining outside, you say it's raining outside. And if someone says it isn't, it's still very clear that there is a truth out there."
Photos by Regine David
Produced by David Milan
Grooming by Czari Domingo