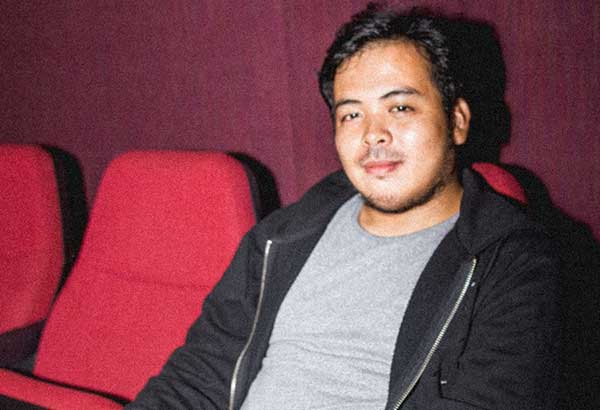 Point and shoot: Director Victor Villanueva started working in commercial productions before lending a hand in films such as Zombadings and Ang Pagdadalaga ni Maximo Oliveros. Photo by TIN SARTORIO
MANILA, Philippines - If you're a fan of local cinema, your calendar is most probably booked until the end of the month. With Cinemalaya and Pista ng Pelikulang Pilipino happening this month, everyone's delighted to see a new wave of filmmakers share their voices and stories with a larger market. It seems like the spirit of local filmmaking is being lifted by these young directors' passion for the craft, allowing more voices to be heard from different parts of the country.
This is what director Victor Villanueva is pushing for. He started working in commercial productions before lending a hand in films such as Zombadings and Ang Pagdadalaga ni Maximo Oliveros. He credits his friends and his passion for comedy as his inspiration in pursuing filmmaking. "There are times that as an artist you want to do something that people will watch and enjoy. It was tested when I did my first picture film in Cinema One Originals called My Paranormal Romance," he recalls.
Fast forward to 2017, and his film Patay Na si Hesus starring Jaclyn Jose (fun fact: this is her first since winning the Cannes Best Actress Award for Ma Rosa), Chai Fonacier, Melde Montanez, Angelina Kanapi and Vincet Viado, will be shown in this year's Pista ng Pelikulang Pilipino. The storyline is achingly simple: a mother and her children travel from Cebu to Dumaguete after her husband dies. It's an adventure film packed with LOL moments ("Ah, Pisces," a character says in the film, and every zodiac-obsessed audience member cackled loudly) and scenarios we've all experienced at one time or another. The script, while written mostly in Bisaya, still resonates with all Filipinos: the pains of losing a father, annoying siblings, teenage pregnancy, LGBT relationships, and cuddling with cute dogs. "When it was written, Cebu talaga yung puso nya. Siguro nag-reresonate talaga sa akin if I shoot it in Bisaya kasi may familiarity ako and I can move really fast in the process," he shares.
This film — and many others to come — proves that there is a market for regional films. Language barriers don't even matter any more (see: subtitles) and it's just a matter of time before other dialects make it to the forefront. If anything, these movies expand the Filipino story, painting us as a whole nation. We sat down with director Victor Villanueva to chat more about his plans for regional films.
YOUNG STAR: Aside from the distinct differences in dialect, what sets regional cinema from films made in Manila?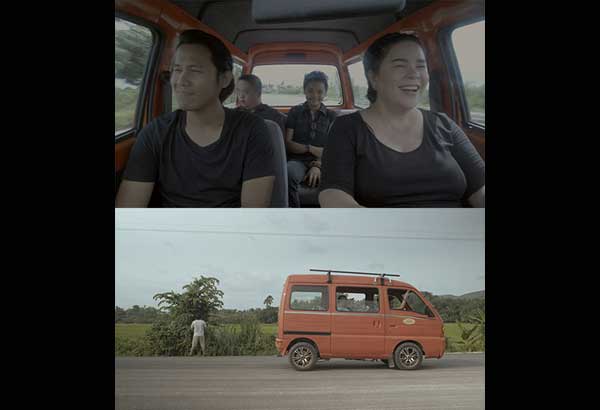 On the road: Patay Na Si Hesus is a feel-good family comedy starring Jaclyn Jose. Catch it in cinemas starting Aug. 16.
VICTOR VILLANUEVA: May nag-sabi na filmmaker na "the more local, the more universal." If you see a film from the point of view of someone from the regions, mas mararamdaman mo yung gustong nyang makita na story kasi galing sya doon at na-experience nya yun. May nagsabi din na the films in the regions reflect the culture and the nuance of the place. Somehow, nakagawa sya ng time capsule that preserves a moment in time. You get to have the feel of what the place is. Ikaw, as a viewer, parang na-draw in ka sa world na yun. I guess that's what's fresh in regional cinema. We're so used to films in big studios that it's refreshing to see another point of view.
Where do you want to take regional cinema?
Sana wala na tayong labels in the future. Parang, "Ay Bisaya film, ay Hiligaynon film, ay Ilonggo film," gusto ko Pinoy film. We have to embrace that we are diverse and we have different unique languages. I want the Pinoy audience to see that there are a lot of great regional stories from different parts of the Philippines. I guess, when I made this film, it was sort of my driving force.
What's next for you?
I'm still writing this one dream project na matagal ko nang niluluto. Pinitch ko sa Korea mga two years ago yung Ricky Boy the Wonder Boy. Nagpapaka-perfectionist ka sa sarili mo at ayun hindi matapos tapos. (Laughs)
***
Catch Patay Na Si Hesus starting Aug. 16 in Pista ng Pelikulang Pilipino. For more info, check out their Facebook page facebook.com/pataynasihesus and on Twitter @PnSHesusMovie.