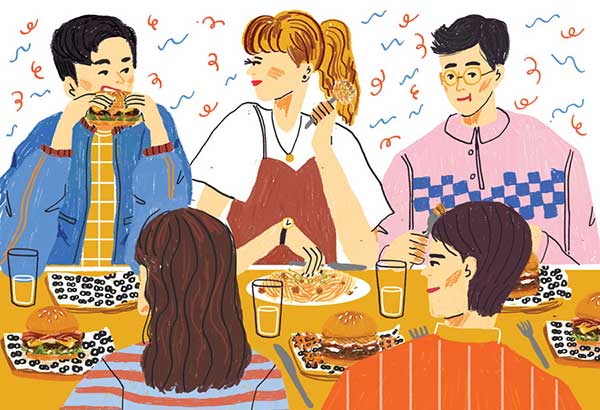 Art by Gianne Encarnacion
MANILA, Philippines — Here's a fun observation: there are a lot of people born in September. Just check your calendar or the most liked tweets in your go-to astrology Twitter account, and you'll see that Virgos are dominating the charts. Count nine months back and you'll know why.
Our fave 8Cuts Burgers is also celebrating their birthday this month and they're throwing another round of their P88 promo. If you missed the ones they're had before, they're basically selling some of their bestsellers for a really low price. Now you don't have to choose between a cheeseburger and a Q-Daddy (ox blend patty with yellow cheddar, jalapeño ranch, and sweetly spiced barbecue sauce) 'cause, well, you can have both.
Available only on Sept. 13 (or until supplies last), each guest is allowed two items from their birthday menu, which includes our fave burgers like the Piggy (chuck and short rib patty with mozzarella, fried bacon strips, bacon jam), and their party spaghetti. Don't forget to order a bucket of onion rings to go with that.
Here are some hacks to make sure you get a taste of their wildly popular promo.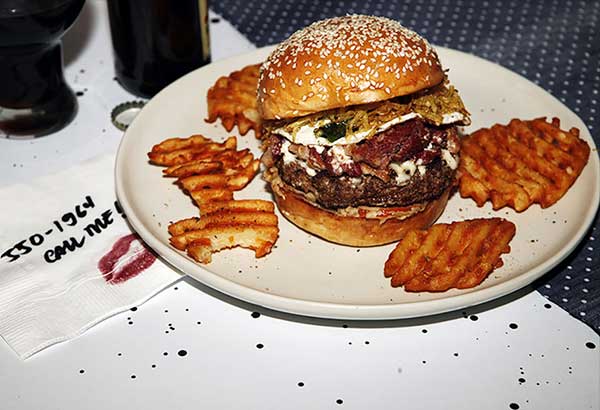 Buns, hun: Grab a bite of the Q-daddy and other goodies from 8Cuts birthday menu. Photo courtesy of 8Cuts Burgers
Invite all September celebrants for a fun dinner.
Barkada gatherings are generally hard to organize because of different schedules. If you have more than one friend who's celebrating their birthday this month, you can have a collective birthday party. This way, you get to try all the items on the menu. But don't forget to show up on time; you'll only be able to secure the table if the group is complete. Punctuality is the key to a Virgo's heart, after all.
Schedule two visits in a day.
If you're feeling like having four burgers on that day (no judgment; you deserve it), you can actually visit multiple stores to get your fill. You can have a Q-Daddy for brunch, and maybe cap it off with the party spaghetti in the evening. You can even go 8Cuts hopping and drop by two different branches so you can meet both your north and south friends for a meal. That sounds like a solid plan.
Do it right after a workout.
You've been sweating buckets from your 60-minute spin class, and we're sure your mind wandered to the 8Cuts downstairs. It may seem counterproductive to indulge after a workout, but come on, it's their birthday. You can't say no to that. Since the promo has a strict no-takeout policy, you can be sure to finish the entire meal in one sitting.
* * *
8Cuts Burgers is located at Greenbelt 2, Serendra, Megamall, Mall of Asia, Promenade Greenhills, Eastwood, Salcedo Village Makati, Power Plant Mall Rockwell, and Alabang Town Center. For more information about the promo, visit their Instagram @8cutsburgers, and Facebook page facebook.com/8cutsburgers.