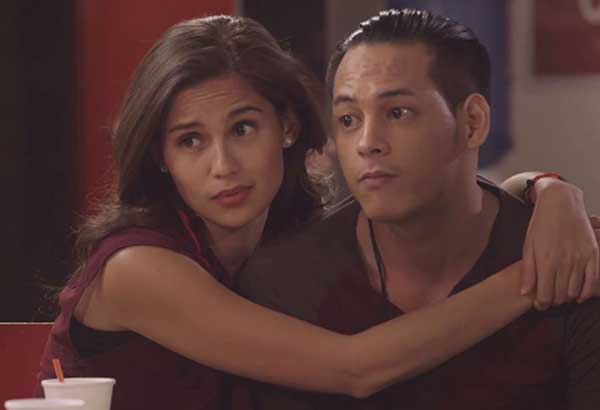 Keeping up with #Kizabel: What happens to Kiko (Felix Roco) and Izabel (Jasmine Curtis-Smith) after they get together?
Fiel Estrella
(The Philippine Star) - September 14, 2017 - 4:00pm
MANILA, Philippines — What started as an experimental web series for digital lab D5 Studio has become something of a cult favorite. Forever Sucks, the supernatural romantic comedy starring Jasmine Curtis-Smith as 170-year-old vampire Izabel, returns for its third season. This time, the stakes are higher and the kilig overflows.
Of course a vampire in Manila who can't go out during the day would naturally find work as a call center agent. This surreal situation makes for clever jokes, and in its initial run, Forever Sucks was almost a sketch series with some horror and romantic undertones. But as director Joel Ferrer says, "It evolved into something else."
Now a serial rom-com complete with twists, turns and cliffhangers, the web series centers on Izabel's budding relationship with her co-worker Kiko (Felix Roco) when it doesn't work out with her season-one paramour, TL Tony (JC Santos). The third season, specifically, follows what happens after #Kizabel finally gets together — especially when Kiko's ex-fiancé Sasha (Malak So Shdifat) begins working at Harker & Helsing.
"It became a conscious effort to make it different," says Jasmine. Ferrer adds: "Ang theme ng season is, this is the first time na makikita mo (si Izabel) in a real relationship. The difference is, we get to build sa relationships ng bawat isa sa (mga character)."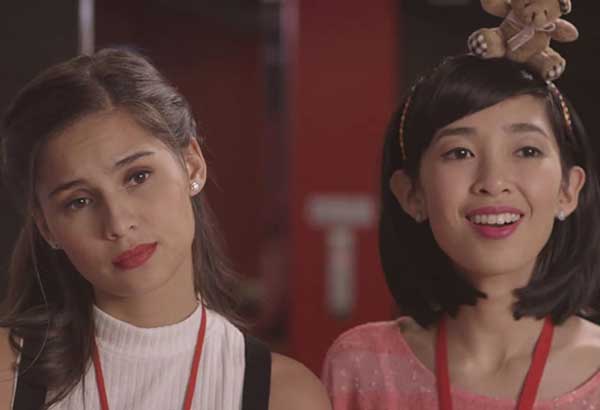 Love wins: Phyllis (Sari Estrada) gets some swoon-worthy moments of her own in the new season of Forever Sucks.
True to his word, Izabel's co-workers get their own plot lines: Pol (Gio Gahol) and Nancy Jane (Gab Pangilinan), the show's beta couple, go steady. Comic relief Phyllis (Sari Estrada) gets some swoon-worthy moments of her own, while Izabel's vampire friends (Amara Ui, Albie Casiño and Cedrick Juan) are also in town to stir up some mischief.
Asked if she's anything like Izabel, Jasmine jokes that she's not immortal. "But," she says, "I like to think that sometimes I can think too much for someone my age. So for a 23-year-old, masyado akong napapa-advance minsan. I've got to take it slow, remember that I'm 23, and enjoy my 23-year-old stage. But I guess in terms of just wanting to be loved and accepted and be part of a community, having good friends, I think that's very much like me as well."
With the last two episodes soon to come, Forever Sucks Season 3 poses a real nail-biter of a question: How much is the immortal Izabel willing to sacrifice for the mortal Kiko, and vice versa? More than that, how ready are the two of them to face the consequences of what they're each giving up?
If you haven't caught up, all episodes so far are available on YouTube. Don't say we didn't warn you, though: it can get super addictive, and before you know it, you'll be craving Season 4. "We wanted more, they wanted more, and we're giving you more," Gahol says. "Hopefully," he adds, referencing the battle cry fans of Community created to save their favorite show, "we reach six seasons and a movie."
* * *
For more information, visit http://d5.studio/