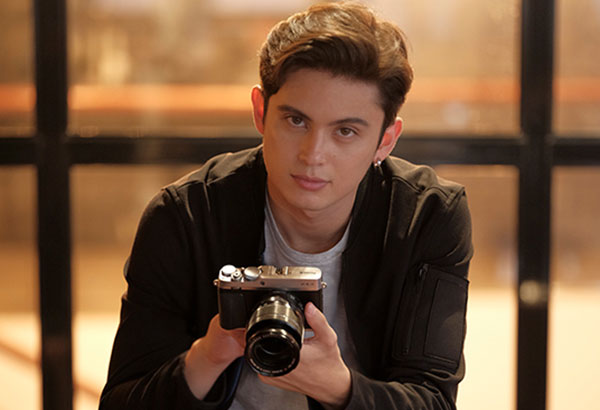 Palm dreams: James Reid likes taking photos of urban scenes, landscapes, and his girlfriend.
MANILA, Philippines — James Reid has a confession: He checks Instagram every hour.
The singer and actor is known for a feed that's well curated and pleasing to the eye, but asked about his process, he simply shrugs. "I guess it's just me," he says, adding that these days, it's all about "my music and (pushing) my image as a singer."
The one thing he's sure of is his
Fujifilm X-E3, which he says has inspired him to get creative and further experiment with photography to figure out what he's all about. "I like capturing moods," he shares. When he trains his lens on a subject, he prefers them candid, unposed. "(The photos I take) are just moments that I'd like to remember."
James was making videos with friends when he got curious about taking up photography as a hobby. "I decided to (check out) professional cameras and study it." Over the years, he discovered that what interests him are urban scenes and landscapes — but his muse, of course, is his girlfriend. "I like taking photos at night, (in the) city," he says. "I just did a photo shoot with my girlfriend in Osaka using all the streetlights, all the neon lights."
Calling the X-E3 the "coolest camera" he's ever owned, James says that it also scores major points in terms of aesthetics. "I love the vintage look," he gushes. "It looks really good so it's nice to have around you all the time." Since he's always up and about, traveling from city to city, it's a perfect fit for his lifestyle. "It has an amazing quality (for such a) small and light camera," he adds.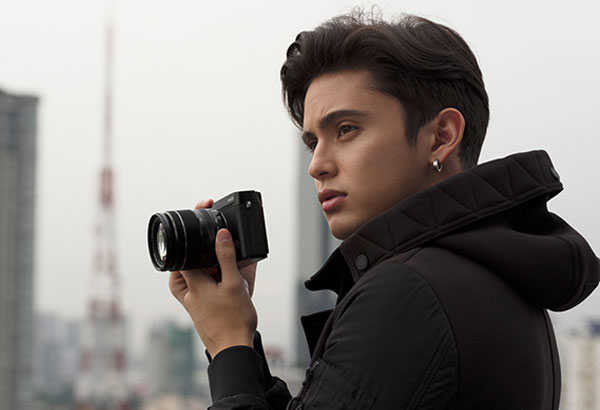 Cool down: James Reid wants to try out long-esposure shots against sunsets and night skies.
James admits that he's had no formal training in photography, but professionals like Magic Liwanag and Shaira Luna have become X-E3 devotees as well. It may come in a neat and compact little package, but its features are for heavyweights — the rangefinder-style, mirrorless camera is able to produce vibrant, high-quality snaps and 4K movies at 24.3 megapixels. It even has an intuitive rear LCD touchscreen and the ability to seamlessly transfer photos to smartphones and tablets.
It doesn't matter if photography is your career, your hobby, or your life. All you need to worry about to get the perfect shot is being in the right place at the right time.
He's by no means a snap-happy daredevil, but James has done pretty grand things for the sake of a picture. "I've been in pretty weird positions taking photos," he laughs. "Like climbing on things! I was just in Osaka climbing a light lamp so I could get a nice photo of (my girlfriend) over the water (with her reflection)."
Eventually, he'd like to try out long-exposure shots against sunsets and night skies. And with his trusty X-E3, there's no question that he'll be able to pull it off.
* * *
The Fujifilm X-E3 camera comes in silver and black and is part of Fujifilm's Mirrorless Digital Camera X-series, now available at authorized dealers nationwide.