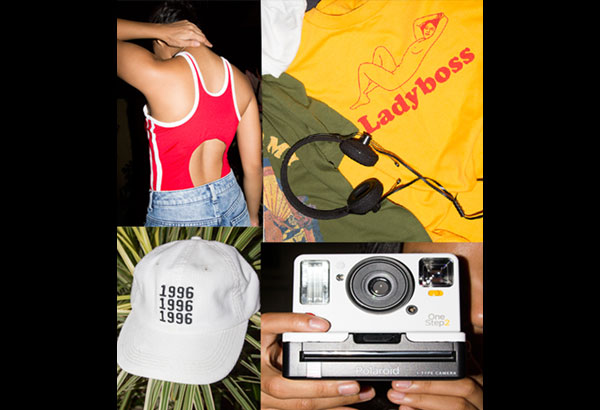 Throwback: Sandy Cheeks bodysuit in red (P1,900, available at @wear_sandycheeks), Polaroid Originals OneStep 2 i-Type camera (P8,990), Coloud No. 8 headphones (P1,450, available at Digital Walker), Strange Mercy graphic tees (from P600, available at @strvngemercy on Instagram), 1996 cap (P299, available at Oxygen)
The YS holiday gift guide
Tin Sartorio
(The Philippine Star) - December 7, 2017 - 4:00pm
MANILA, Philippines — And we thought 2016 was hard.
This year has been even more than the challenge we all expected, and yet it still manages to surprise us up until the very last stretch. (Brutal traffic nightmare, anyone?) Now would be a great time to receive all the gifts we deserve for even making it to this point in 2017. It's also the perfect time to be the beloved Santa for all the people who kept us sane — that is, if you haven't yet. But what with keeping up with Philippine politics, fighting the patriarchy, figuring out taxes, and enduring the extra crazy holiday rush, ain't nobody got (a lot of) time for that.
So for this year's Young STAR gift guide, we curated a selection of holiday treats for the different people in your life. We have everything from cult faves to clever exchange gift ideas to things you might even want to get for yourself. Not to say that you're "cheating" your way to finishing that shopping list, but stressing over it should be the least of your worries in this season.
For the '90s obsessed
Whether it's for an actual '90s kid or for your 2000s-born sister or your mom who are still hungover on the past, gifting anything nostalgic is always a foolproof idea. Bring back the memory of using a Walkman (feel old yet?) by gifting a pair of headphones in classic black. No one can resist the 2017 version of our fave Polaroid, but nothing screams '90s more than a bodysuit, graphic tees, and a cap that literally has "1996" written on it. These are cool again. Deal with it.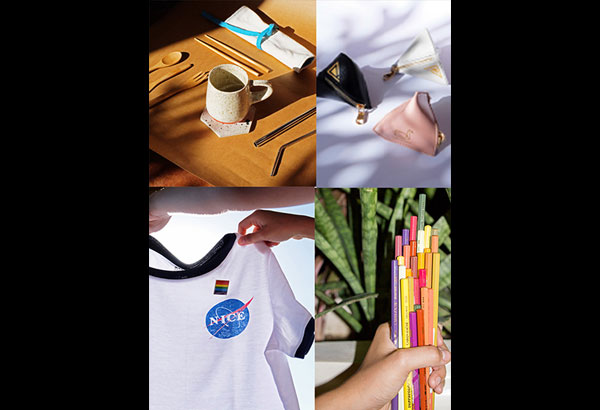 Secret Santa: SIP reusable bamboo utensil set with metal straws (P500, available at @sipsteelstraws on Instagram), Mia Casal mug and coaster (P2,500, available at Artesania), #RissaxNBS coin purse (P199, available at National Book Store), Caran d'Ache colored pencils (P119, avaialble at National Book Store), shirt (P399, available at Oxygen), The Yard rainbow pin (P215, available at @theyardph on Instagram)
For all your monitos and monitas
Planning your Christmas parties is all fun until you actually have to buy the gifts for your randomly chosen monitos or monitas. Most plans get finalized a day before the actual party (we're looking at you, Mr. Senior Class President), but that doesn't mean your gifts have to be so, um, random. Here's a list of things that are hard, soft, long, affordable and eco-friendly that your friends and your wallet will thank you for.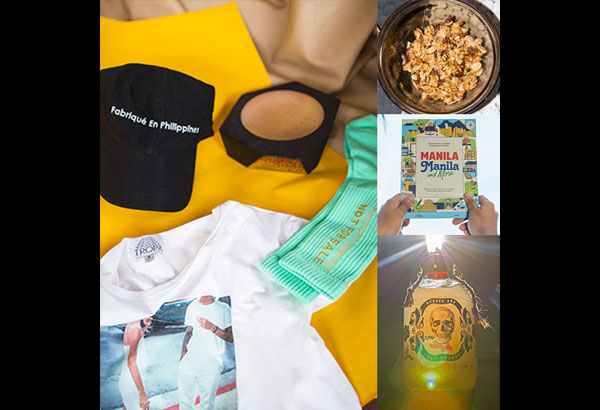 Love local: Proudrace cap and socks (P1,500 and P800, available via info@proudrace.com), no smoking tee (P2,400, available at Tropa Store), Wit's Sweets & Savouries granola (P165, available at @witssweetssavouries), Grit and Bevel coaster set (P1,900, available at Artesania), Barik Supremo Lambanog (P300), Manila Manila and More (P300, available at National Book Store)
For the balikbayans
We'll never really know when and how "gifting local" became a holiday thing, but 'tis the season to be reintroduced to your friendly neighborhood artisan and, fine, your foreigner cousin (whom your mom insists that you're close with). Here's a list of cool crafts for "tourists and tourists in their own country."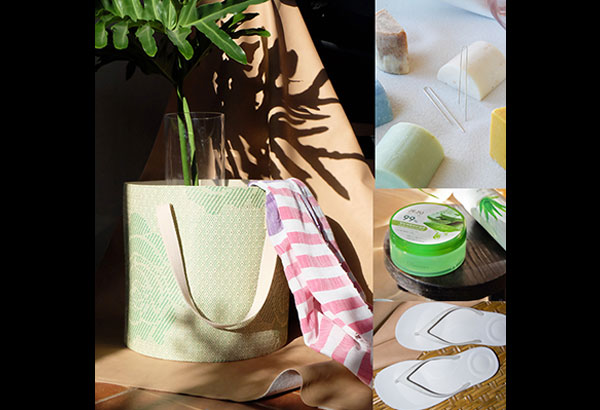 When chic hits the fan: Halo Halo small bayong (P1,200), Beyond Borders hand woven towel (P395, available at Artesania), Ilog Maria soap (P190, available at Tropa Store), Nami hairpin hook (P1,890), FitFlop iQushion slippers in white (P1,690, available at Grind Store), ?The Face Shop gift set (P450)
For any type of tita in your life
There's the tita you're obsessed with on Facebook. There's the tita you wanna go on a vacation with. There's that group of titas you try to avoid at family reunions, but there's also that tita who happens to be your kababata. Regardless of whether they've been good or bad this year, it's always nice to show 'em you care by giving them gifts they'll actually love (and you'll secretly want to borrow).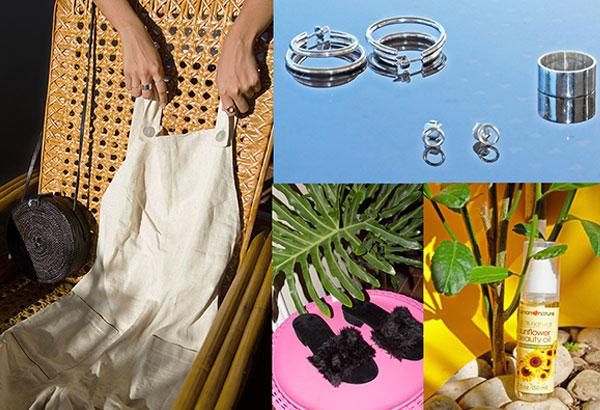 Hashtag aesthetic: From Blank bag (P2,475, available at @fromblank_ on Instagram), Araw The Line apron jumpsuit in oat (P6,200, available at Tropa Store), Nami double hoop earrings, round outline earrings, and tunnel ring (P3,590, P1,290, and P1,890), Human Nature sunflower oil (P175), Sandy Cheeks sandals (P1,500, available at @wear_sandycheeks on Instagram)
For your Instagram-obsessed bestie
Chances are, there are certain people on your list who know exactly what they want for Christmas. #Pressure, but if you really think about it, it can be a good thing too. You don't even have to look any further than their Instagram feed and activity. Yeah, it's a little bit of stalking but they're also probably just spelling it out for you by leaving all these digital clues. The best part is you can order most of these things online, saving you from the hassle of the holiday rush. It's a win-win for everyone, really.

Credits: Tropa rain jacket in olive (P6,500, available at Tropa Store), Type A cold brew (P980, available at @_type.a on Instagram), Macro lens (P890, available at Digital Walker), playing cards (P550, available at @seriousstudio on Instagram), Watch (P499, available at Oxygen)
For your favorite techie
While we're supportive of our loved ones' enlightened digital experience, gifting gadgets isn't the most economical thing especially for someone who's still paying for McFlurry with coins. Get 'em something they might not even think of like coffee for when they're pulling an all-nighter, a waterproof jacket they'll actually want to wear, or even physical cards to play with while they rest their eyes from all that blue light.
Photos by NEAL P. CORPUS
Produced and styled by TIN SARTORIO