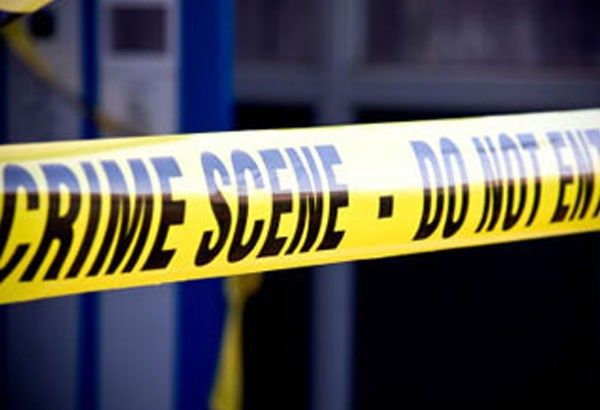 Ten more persons with alleged links to the illegal drug trade were killed in separate incidents in Luzon since Thursday.
File poto
Drug war: 10 more suspects killed
(The Philippine Star) - January 7, 2017 - 12:00am
MANILA, Philippines – Ten more persons with alleged links to the illegal drug trade were killed in separate incidents in Luzon since Thursday.
Six were slain in reported shootouts with police operatives in Bulacan.
Charlie Ayuyao, 33, and an alias Dong allegedly drew their guns when they sensed they had sold shabu to undercover agents in Barangay Mabolo in Malolos City at around 12:45 a.m. yesterday.
Arnold Capareda, 23, alias Avatar, and an alias Baba were killed in a police operation at St. Martha Homes in Barangay Batia, Bocaue at around 10:30 p.m. on Thursday. Six of their companions were arrested.
Reynald Lipana, alias Obet, and Jose Noli Espayos allegedly fired at anti-drug operatives in Sitio Caimino, Barangay Bitungol in Norzagaray at around 9:40 p.m. on Thursday.
Jun Masibag was gunned down by unidentified men who dragged him out of his house in Barangay Caingin in San Rafael at around 11:10 p.m. also on Thursday.
Police said the fatalities yielded 30 sachets of shabu, six guns, drug paraphernalia and marked money.
In Laguna, Gil Bautista, alias Bong, and a woman who has yet to be identified were killed in an alleged shootout with policemen in Barangay Magsaysay, San Pedro City at around 9:20 p.m.
Superintendent Harold Depositar, city police chief, said a sachet of shabu, two shotguns and a caliber .45 pistol as well as ammunition were recovered from the fatalities.
In Binangonan, Rizal, Tangol de Leon was killed in a reported encounter with anti-drug operatives in Barangay Carlos at around 3:30 a.m. The fatality was on the barangay drug watchlist, police said.
P.5-M shabu seized
Meanwhile, 47.7 grams of shabu with an estimated street value of P562,900 were recovered and six persons arrested in police operations in Butuan City, Surigao City and Tubay, Agusan del Norte in the past two days.
Reynaldo Bajet, 52, and Joseph Cuaresma, 29, were arrested during a pot session in Barangay Mambug in Santiago, Ilocos Sur on Thursday.
Senior Inspector Aristeo Tajon, Santiago police chief, said the suspects surrendered under Oplan Tokhang last year.
Amus Escanilla, the second most wanted drug personality in Matnog, Sorsogon, was nabbed in Barangay Camachiles on Wednesday.
Loudel Arsola, 25, was collared in Barangay Taytay in Goa, Camarines Sur on Thursday.
Police said sachets of shabu and marked money were recovered from the suspects. – Ramon Efren Lazaro, Ric Sapnu, Ed Amoroso, Non Alquitran, Raymund Catindig, Francis Elevado, Ben Serrano