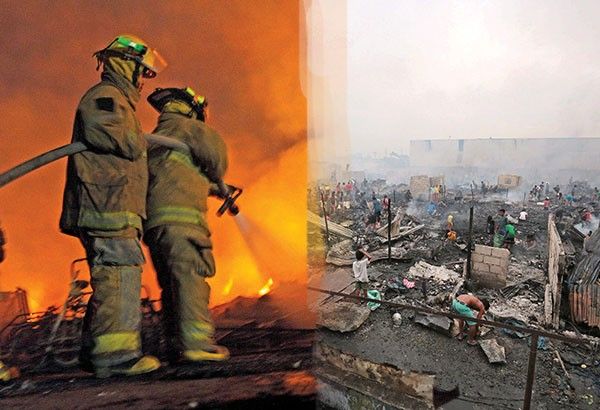 Firemen put out a fire that struck Barangay North Bay Boulevard North in Navotas City yesterday. At right, residents sift through debris for recyclable materials after the blaze.
MICHAEL VARCAS
Navotas fire leaves 1,200 families homeless
Rey Galupo
(The Philippine Star) - January 11, 2017 - 12:00am
MANILA, Philippines – At least 1,200 families were left homeless when a fire broke out at a residential area in Navotas City yesterday morning.
The fire started at one of the houses in Barangay North Bay Boulevad North at around 4 a.m. and immediately spread to adjacent homes, according to the Bureau of Fire Protection (BFP).
The BFP said the fire also engulfed the Navotas fishport.
The BFP said the fire reached Task Force Alpha before it was declared under control at around 6:25 a.m.
Arson probers said they have yet to determine the cause of the fire.