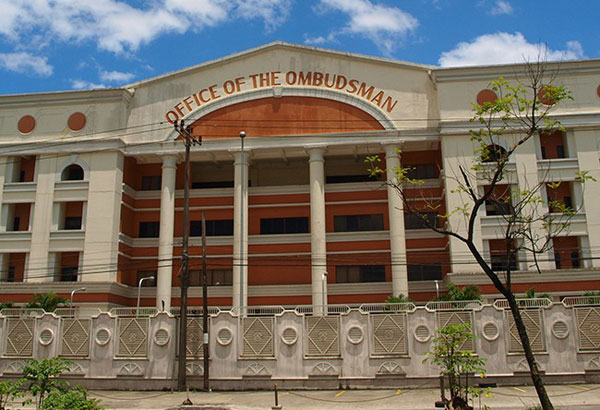 Verification of the invoices and receipts submitted by main supplier Silver A Enterprises also showed that these were falsified, the ombudsman said. File photo
Ex-Caloocan representative faces 'pork' raps
MANILA, Philippines — The Office of the Ombudsman has ordered the filing of criminal charges against former Caloocan Second District Rep. Mari Mitzi Cajayon over alleged misuse of P10 million of her Priority Development Assistance Fund or pork barrel in 2009.
In a resolution recently signed Ombudsman Conchita Carpio-Morales, Cajayon was ordered charged before the Sandiganbayan with two counts of violation of Section 3 (e) of Republic Act 3019 or the Anti-Graft and Corrupt Practices Act, one count of malversation of public funds and one count of the complex crime of malversation of public funds through falsification of public documents.
Ordered charged with Cajayon were former officials of the Department of Social Welfare and Development, including its former secretary Esperanza Cabral, undersecretary Mateo Montaño, assistant secretary Vilma Cabrera, chief accountant Leonila Hayahay and assistant director Pacita Sarino.
Also ordered charged was private individual Cenon Mayor of Kalookan Assistance Council, Inc. (KACI).
Based on the ombudsman's investigation, Cajayon personally endorsed KACI as the implementer of her PDAF-funded Comprehensive Integrated Delivery of Social Services (CIDSS) project.
Ombudsman's records show that a total of P10 million drawn from Cajayon's PDAF was released by the Department of Budget and Management to DSWD as it was the congresswoman's chosen partner agency for the implementation of her supposed project.
Cajayon's PDAF was supposed to fund the following CIDSS projects:
P2 million as funeral assistance
P1.93 million as educational assistance
P2 million as financial assistance
P250,000 for tents
P250,000 for medical and dental assistance
P250,000 for anti-rabies program
P250,000 fumigation
P570,000 for de-clogging of drainage
P250,000 for sports gear, trophies and medals
P250,000 for fiesta, sports activities, concerts, dance and singing contests.
The balance was supposedly used by KACI for its maintenance, supervisory and management fees.
But upon field verification, the ombudsman said it discovered that none of the projects were implemented.
The ombudsman said several listed beneficiaries of the projects denied receiving any financial or burial assistance from the Rep. Cajayon. Verification of the invoices and receipts submitted by main supplier Silver A Enterprises also showed that the same were falsified.
The ombudsman said a background check with the Department of Trade and Industry and the Quezon City government also revealed that Silver A is not a registered supplier.
The ombudsman also gave weight to a Notice of Suspension issued by the Commission on Audit over a portion of Cajayon's PDAF as it noted "that no procurement documents were shown to support the acquisition of tents, medicines, trophies and balls".
The ombudsman said it also found "alarming" that Cajayon approved the release of funds despite KACI's admission that it had failed to liquidate the projects from 2006 to 2007.
"Cajayon failed to show that she has exerted earnest effort to ensure that KACI liquidated the second tranches of the subject funds and her failure to do so could only mean that she benefitted from the transaction, or that she was grossly negligent in her contractual obligation, making her liable for the offenses charged," the ombudsman's decision read.
"The concerned DSWD officers did not even bother to conduct a due diligence audit on KACI and its suppliers. Instead, they accepted the sole representation of Cajayon and KACI to undertake the projects in contravention of existing procurement laws and regulations. Further, they processed the release of Cajayon's PDAF to KACI on the sole basis of the indorsement letter and project design," it added.