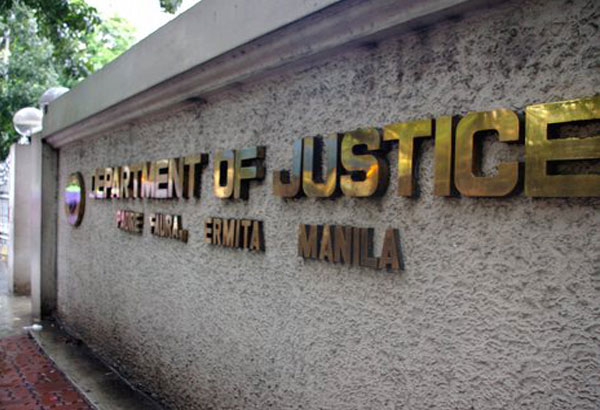 Justice Secretary Vitaliano Aguirre II has ordered the NBI to probe the killing of Quezon prosecutor Reymund Luna, the fifth who died since October 2016. STAR/File
Fifth prosecutor gunned down under Duterte administration
(philstar.com) - September 29, 2017 - 9:30am
MANILA, Philippines – Two unidentified men claimed the life of a Quezon prosecutor, the fifth slain during the administration of President Rodrigo Duterte.
Assistant Provincial Prosecutor Reymund Luna was gunned down by two men on a motorcycle on Friday morning .
The attackers immediately fled the scene in the direction of Barangay Gumian, Infanta, Quezon after shooting Luna.
Justice Secretary Vitaliano Aguirre II has ordered the National Bureau of Investigation to conduct a probe and case build up on Luna's killing.
Luna is the sixth prosecutor to be attacked since October 2016, when Mati prosecutor Rolando Acide was shot just outside the city's hall of justice.
Caloocan City prosecutor Diosdado Azarcon was killed last March while he was locking the gate of his house.
Two months later, Quezon City prosecutor Noel Mingoa was gunned down outside a restaurant along Commonwealth Avenue.
Last July, Rizal assistant prosecutor Maria Ronatay was shot at close range by motorcycle-riding men along Ortigas Avenue extension road in Barangay San Isidro.
Also in February this year, Surigao City Prosecutor Manuel Tesiorna was shot four times outside his house. The attack left him in critical condition, but Tesiorna survived.
Retired Mandaluyong City Prosecutor Pablito Gahol was also gunned down last September 2.
Aguirre earlier called for faster processing of permits to allow prosecutors to carry firearms amid the attacks.