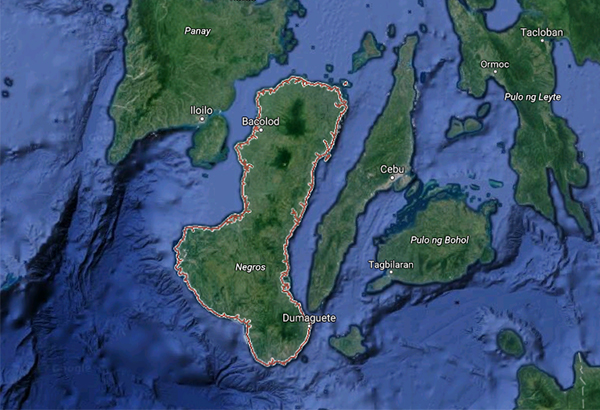 The Swedish nationals were reportedly hurt in a rebel attack in Cauayan, Negros Occidental. Google Maps
PNP says 2 Swedes wounded in NPA attack
(Associated Press) - October 4, 2017 - 12:44am
MANILA, Philippines — Suspected communist rebels staged an attack on a police car in the central Philippines on Tuesday and two Swedish citizens and their driver in a passing van were wounded in the crossfire, police said.
A police report said a Swedish man was shot in the wrist and a Swedish woman was injured in the shoulder, while their Filipino van driver was wounded in the face, stomach and thigh during the attack by the New People's Army in the coastal town of Cauayan in Negros Occidental province.
The foreigners and their driver were taken to a hospital. One guerrilla was wounded in the gunbattle in the village of Caliling, police said, citing villagers who witnessed the fighting.
The five policemen in the patrol car targeted by the rebels were not wounded, the report said. The rebels withdrew when army and police reinforcements arrived.
The communist rebellion in the Philippines has raged for 48 years, making it one of Asia's longest. Peace negotiations between the insurgents and President Rodrigo Duterte's administration have been suspended due to sporadic clashes.
Duterte said recently he was open to resuming the peace talks but had to consult with the military and police, along with lawmakers and the judiciary. He has suspended the talks a number of times.
Duterte has demanded that a cease-fire be in place while talks are held.