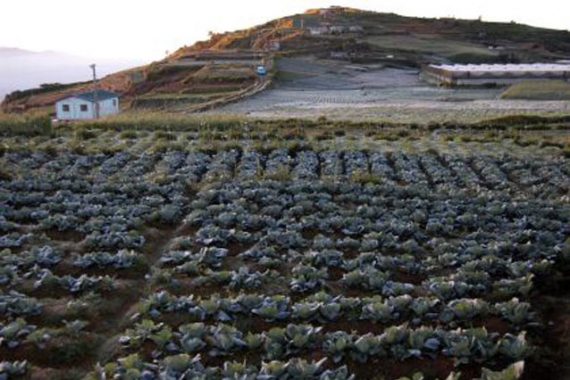 Government physician Antonio Valera, who works at the Abra provincial health office, owns the farm where the three were massacred. File photo
3 farmers shot dead in Abra town
BENGUET, Philippines — Abra police are still looking for clues in the Tuesday night killing of three farmers working for a government physician's farm in Pidigan town.
Brothers Jomar Cabutaje, 26, Jayveemar Cabutaje, 21, and Mike Carlos Turquez, 33, who all suffered multiple gunshot wounds, were reportedly sleeping when two gunmen barged into the farm house in Barangay Naguirayan and fired.
Government physician Antonio Valera, who works at the Abra provincial health office, owns the farm where the three were massacred.
The younger Cabutaje was able to run outside the house and for help from neighbors but was also shot in the head, police claimed.
Senior Superintendent Rey de Peralta, Abra police director, said an unresolved personal grudge may have prompted the shooting.
Turquez is a relative of the elder Cabutaje's wife.
The killings came just as the Cordillera police was readying itself for the visit of Director General Ronaldo dela Rosa for the Police Service anniversary at Camp Dangwa, the police's regional headquarters in La Trinidad, Benguet on Friday.
Dela Rosa recently drew flak from President Rodrigo Duterte's political ally Senate President Aquilino Pimentel III for calling critics of the government's war on drugs ingrates.
He said critics and the media amplify negative police reports despite the supposedly improved peace and order situation in the country.
Rep. Joseph Bernos (Abra) condemned the deaths and called on to authorities to use all their resources to bring the victims and their families justice.
"There should not be any place of such violence in the province and elsewhere," he said.
Bernos is the vice-chairperson of the House Committee on Public Order and Safety.