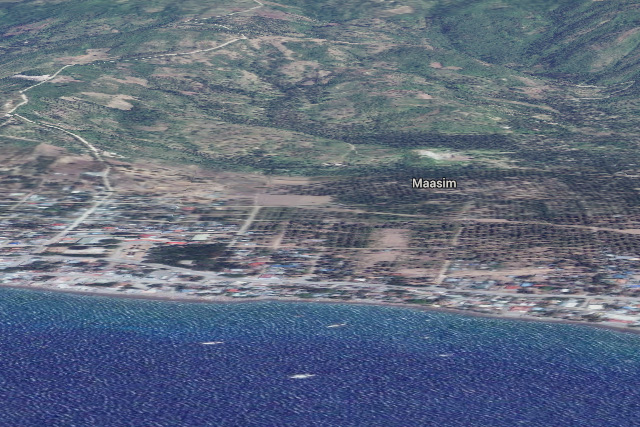 Satellite image from Google Maps showing Maasim town in Sarangani province.
Sarangani town mayor yields after PDEA finds shabu in his house
John Unson
(philstar.com) - October 6, 2017 - 8:35am
SARANGANI, Philippines — A town mayor in Sarangani province surrendered to authorities six hours after drug enforcement agents found a kilo of shabu in his house early Friday morning.
Gil Castro, director of the Philippine Drug Enforcement Agency-12, said Friday that Mayor Anecito Lopez of the seaside Maasim town in Sarangani is now in their custody.
Lopez reportedly turned himself in to PDEA-12 with help from Senator Manny Pacquiao and the league of mayors in Sarangani. Pacquiao is a former district representative of Sarangani.
Lopez was not in his house in Barangay Lumasala in Maasim when PDEA-12 agents arrived to search for drugs, acting on tips from confidential informants.
Besides shabu, the raiding team also found firearms and explosives in the Lopez's house, initial reports reaching Castro's office in General Santos City stated.
Castro said the shabu recovered by PDEA-12 agents is estimated to be worth around P5 million.
Castro said he is thankful to the elected officials who helped convince Lopez to yield to PDEA-12.