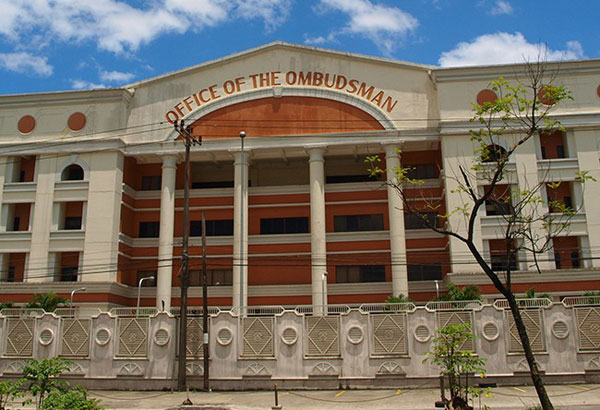 The Office of the Ombudsman charged former Negros Oriental 3rd District representative Herminio Teves before the Sandiganbayan with one count each of violation of Republic Act 3019 or the Anti-Graft and Corrupt Practices Act and malversation of public funds under the Revised Penal Code. File photo
Ex-Negros Oriental solon faces 'pork' raps
MANILA, Philippines — The Office of the Ombudsman has ordered the indictment of former Negros Oriental 3rd District representative Herminio Teves over the alleged misuse of P10 million worth of his Priority Development Assistance Fund or pork barrel in 2007.
In a resolution recently signed by Ombudsman Conchita Carpio-Morales, Teves was ordered charged before the Sandiganbayan with one count each of violation of Republic Act 3019 or the Anti-Graft and Corrupt Practices Act and malversation of public funds under the Revised Penal Code.
Also ordered charged with the same offenses were Teves' chief of staff Hiram Pulido and former officials of the abolished state firm Technology Resource Center (TRC) namely, Antonio Ortiz, Dennis Cunanan, Marivic Jover, Belina Concepcion and Francisco Figura.
The ombudsman said its "extensive probe" revealed that Teves, in December 2016, unilaterally chose Molugan Foundation Inc. to be his partner non-government organization in the implementation of his supposed livelihood projects for the depressed barangays in his district.
The ombudsman said Molugan Foundation was chosen for the projects without the benefit of public bidding required under Republic Act 9184 or the Government Procurement Reform Act.
Furthermore, the ombudsman said Molugan did not have the capacity to implement the projects as it was incorporated only in 2007. The ombudsman said the NGO's place of incorporation and the whereabouts of its supposed incorporators, even "yielded negative results."
Worse, the ombudsman said field validation also revealed that the projects, funded with P10-million of Teves' PDAF for 2007, were never implemented.
The anti-graft body said this finding was supported by a special audit report and a notice of disallowance from the Commission on Audit both stating that Teves' P10 million worth of livelihood projects were "ghost or inexistent as there were no documents of its implementation or actual fund utilization."
"Despite being a ghost project, respondents facilitated the approval of the disbursement voucher and check for the NGO in a single day," the ombudsman said.
The ombudsman gave no weight on Teves' defense that his signatures appearing in various documents linking him to the transactions are products of forgery."
"Forgery is not presumed; it must be proved by clear, positive and convincing evidence and the burden of proof lies on the party alleging forgery as mere variance of the signatures in different documents cannot be considered as conclusive proof that one is forged," the ombudsman's resolution read.
Certainly, this illegal conversion and transfer of public funds to the Molugan Foundation, purportedly for projects which did not actually exist, represent quantifiable pecuniary losses to the government constituting undue injury within the context of Section 3(e) of RA No. 3019," it added.