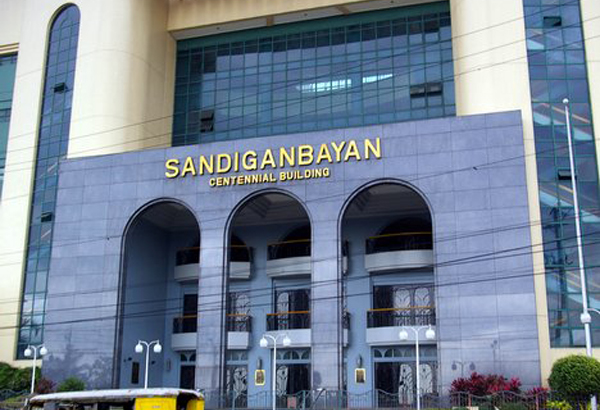 Based on the charge sheet prepared by the ombudsman assistant special prosecutor, the former Southern Leyte mayor terminated the services of the employee "without valid cause or legal basis." File photo
Ex-Southern Leyte mayor charged for firing employee
MANILA, Philippines — Former Saint Bernard, Southern Leyte mayor Napoleon Cuaton was charged by the Office of the Ombudsman for allegedly firing a municipal employee without a valid cause.
Filed before the anti-graft court Sandiganbayan on November 7, the case against Cuaton involves violation of Section 3 (e) of Republic Act 3019 or the Anti-Graft and Corrupt Practices Act, which prohibits public official from giving unwarranted benefit, advantage or preference to any private party, or from causing any party, including the government, undue injury.
Based on the charge sheet prepared by ombudsman assistant special prosecutor Jorge Espinal, Cuaton, sometime in July 2013, terminated the services of municipal Administrative Aide I Gerry Mencide "without valid cause or legal basis."
The ombudsman said Cuaton removed Mencide from office without affording the latter a due process, "thereby depriving him of his security of tenure and causing him undue injury in the amount equivalent to his salaries and benefits he would have received/earned during the period of his illegal removal."
The ombudsman recommended to the Sandiganbayan to set Cuaton's bail bond at P30,000.
Aside from Mencide, among those listed by the ombudsman as its witnesses against Cuaton were then municipal Human Resource Management Office head Domingo Nantes, Civil Service Commission Regional Office VIII director Rowin Riños, CSC Region VIII Legal Services Division administrative aide Antonia Bautista, CSC-Southern Leyte Field Office director Lysander Navales and a representative from the Municipal Treasurer's Office.
In December last year, the ombudsman had also found Cuaton guilty of administrative offense of simple misconduct for defying a CSC order to reinstate Mencide.
In its ruling, the ombudsman ordered Cuaton's suspension for three months without pay. But since he is no longer in office, the ombudsman just converted the penalty to a fine equivalent to his salary for three months when he was still a mayor.
The ombudsman investigation found that Cuaton failed to reinstate Mencide despite a CSC ruling in July 2013 saying that the latter was illegally terminated. The ombudsman said that instead of comply with the CSC order, Cuaton even appointed another individual to occupy Mencide's post.