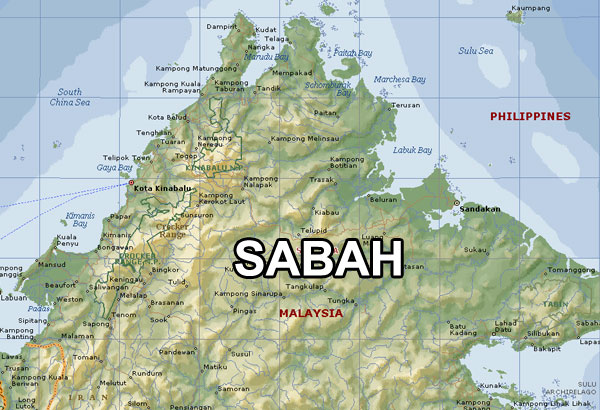 Capt. Jo-Ann Petinglay, Western Mindanao Command spokesperson, said they have tightened security in Sulu Sea aside from conducting joint naval patrols with Malaysia and Indonesia under the Trilateral Maritime Patrol Agreement. File
'Abu Sayyaf men planning escape to Sabah'
Roel Pareño
(The Philippine Star) - December 6, 2017 - 4:00pm
ZAMBOANGA CITY, Philippines — Suspected Abu Sayyaf bandits have been trying to escape from Sulu to go to Sabah amid intensified military operations, military officials said yesterday.
Capt. Jo-Ann Petinglay, Western Mindanao Command spokesperson, said they have tightened security in Sulu Sea aside from conducting joint naval patrols with Malaysia and Indonesia under the Trilateral Maritime Patrol Agreement.
"Some of these terrorists will try to…sneak into nearby Sabah by pretending to be ordinary fishermen or travelers," Petinglay said.
On Monday, Abu Paliyak, alias Paliyak Yusof, who was tagged in recent kidnappings in Sulu, was killed by Sabah security forces in the waters off Lahad Datu.
Petinglay said the Eastern Security Command of Sabah is also monitoring a group of kidnappers based in Sitangkai, Tawi-Tawi.
Eight Abu Sayyaf bandits were arrested in Malaysia last September.
Brig. Gen. Custodio Parcon, Joint Task Force Tawi-Tawi commander, said government troops were deployed in Panguan and the other islands previously used as staging points of kidnapping or escape routes by the Abu Sayyaf.
Parcon said they are also coordinating with Malaysian and Indonesian forces.
Brig. Gen. Cirilito Sobejana, Joint Task Force Sulu commander, said 11 battalions would be deployed in Sulu to finish off the bandits and rescue their remaining hostages.
The Abu Sayyaf is still holding seven foreigners and four Filipinos.