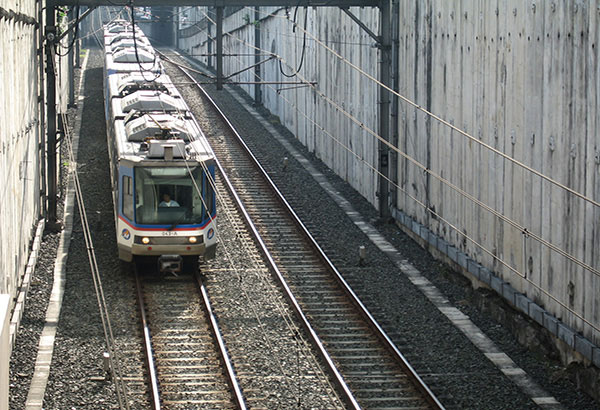 Operational trains were reduced to 15 from the original 20 while speed was decreased to 20 kilometers per hour from the usual 40 to 60 kph after a "strange" sound was reportedly heard in one of the trains prompting a safety check. File
WATCH: MRT-3 cuts train speed by half due to safety checks
(philstar.com) - June 15, 2017 - 7:47am
MANILA, Philippines — Fewer MRT-3 trains are operational and their speed reduced by at least half as safety checks are underway.
The adjustments which started Wednesday, June 15, and would last until Sunday, June 18, already led to long lines on the first day of implementation which frustrated commuters. Deo Manalo, MRT-3 director for operations, said queuing hours could increase by as much as 30 percent during peak hours.
Operational trains were reduced to 15 from the original 20 while speed was decreased to 20 kilometer per hour from the usual 40 to 60 kph.
A "strange" sound was reportedly heard in one of the trains prompting the safety check—the most recent of the spate of problems faced by the aging train system. Hundreds of thousands of commuters ride the MRT-3.
We took a video on Thursday morning to see how much longer it would take to go from one station to the other at the speed of 20kph. From Santolan to Ortigas Station, travel took seven minutes.
Check out the video below to see how fast MRT trains are running:
— Video by Efigenio Toledo IV