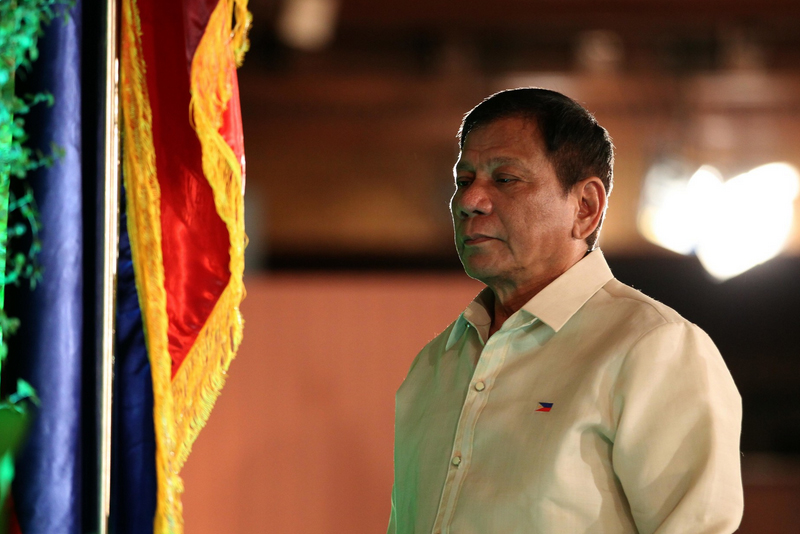 In this June 30, 2016, President Rodrigo Duterte makes his way to the podium at his inauguration at Malacañan. On Thursday, Feb. 2, 2016, Duterte said he is not inclined to appointing a Philippine ambassador to the United States. PPD
WATCH: Duterte praises troops, fallen heroes of Marawi
(philstar.com) - July 4, 2017 - 10:25am
MANILA, Philippines – President Rodrigo Duterte on Monday evening delivered a message to troops battling terrorists holed up in parts of Marawi City in Lanao del Sur.
Duterte commended the troops in Marawi and saluted them for their relentless effort and determination in retaking the city from the Maute and Abu Sayyaf local terror groups.
The president urged them to remain alert and steadfast until the objective of wiping out the terrorists has been achieved.
He said martial law will remain in place.
Aside from the troops on the ground, Duterte also honored their fallen comrades and acknowledged their sacrifices and bravery. He said the wounded and their family members will be assisted by the government.
Watch the president's message here.
Duterte delivers message to troops in Marawi
by philstarnews